Today I would like to share exactly how I made my most favorite piece of artwork being displayed in my room as of right now. My melted crayon canvas turned out much better than I had expected, AND it was SO easy [and affordable to make!]…so, let's get started!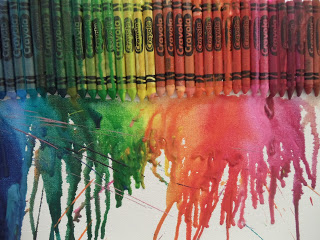 What you need:
A canvas (I used an 8″ x 8″ canvas & loved the results!)
Enough crayons to line up along an entire edge of the canvas
A glue gun
An area of your house (or outside) that can get messy
1) First, start by lining up all of your crayons in whatever order you want along an edge of the canvas. (I put my crayons in the order of the rainbow, if that's at all appealing…)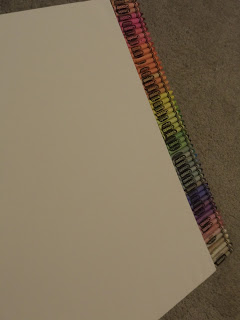 2) Next, glue all the crayons to the canvas with your glue gun like this.
3) Finally, start blow-drying the crayons. It may take a while for the crayons to melt, but be patient! It is so worth the wait!
4) Just keep blow drying & it should turn out to look like…..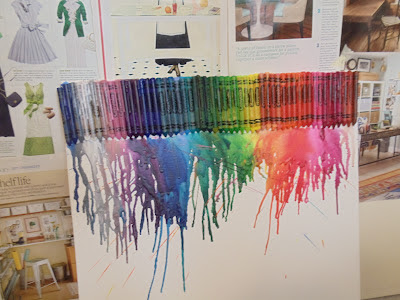 Ta Da!!!
What do you think of it? Have any questions?? Ask away…
Much love,
Olivia