Yes, lovelies, you just read that right.
As I'm sure many of you are aware of, Isabel Marent is collaborating with H&M this fall, but I just wanted to touch on this for a moment because the launch date is getting really, really close! November 16th is the day that the line officially hits stores, and you bet, I will be there on that day. I mean, just look at this picture that Isabel posted via Twitter…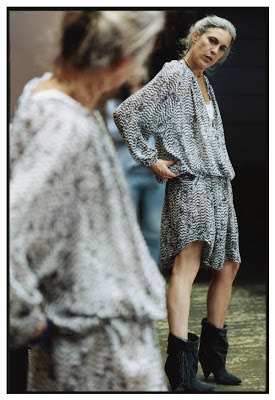 Slouchy boots, slouchy dress…i love it. So different from her usually very girly designs, I am so excited to see how the H&M chic, laid – back feel can apply to her designs! Needless to say, I'm anxiously awaiting the release day!
 Much love,
Olivia