Hey lovelies,
I am so excited to tell you about the opportunity I got to have today. I was able to collaborate with Macy's for their Eric + Lani Collection in the Juniors department.
Today I was able to spend the day in the life of a visual merchandiser, which was really, quite an eye opening experience. Typically, a Visual Merchandiser will work 7-4, five days a week. Their job requirements include performing tasks such as setting display tables, painting walls of certain collections to match that season's line, planning the outfits for the mannequins to wear, etc. I really felt like this was something that I could do as a job, because I love all the creativity that you are allowed in this job.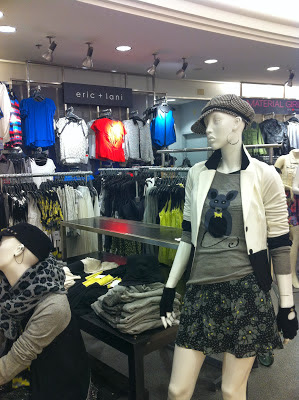 For my part today, I was able to design all the outfits to put on the mannequins for the Eric + Lani Fall Collection. Two of my friends were working with me, and we had an absolute blast scouring the store for the right accessories, hats, & shoes to make the pieces work! Then, after a quick photo shoot with our mannequins, the pictures were off to the Eric + Lani studio in NYC!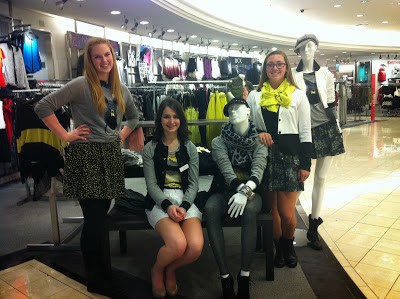 I felt like today really showed me the good side and the bad side of being a visual merchandiser, and I just wanted to share with you my experience, since some of you may be considering going into the fashion world, as well. For me personally, I can definitely see myself in such a job, except I would have to get over my slight fear of heights, because as my boss today said, you work over half the day on top of a ladder. So, pros and cons in mind, I really believe that I could see myself doing this job. But, in the mean time, it was a fun opportunity to see the new designs that Eric + Lani have coming our way this season!
Much love,
Olivia