Speaking Spanish is something I long to succeed at. I've taken Spanish classes ever since I was in first grade. I've travelled to Spanish speaking countries, made some best friends who only speak Spanish, and my heart explodes with love for people in Spanish speaking countries.
But, I am so bad at speaking the language! I ace my Spanish tests, talk to my Latino friends daily (gracias, Google Translate for all the help! xoxo) and generally am drawn to people with Hispanic backgrounds. Yet, even with all these things going for me, my Spanish speaking skills are rather lacking. As hard as I try, it just hasn't clicked yet.
We were in Guatemala this summer when my friend Lisa Marie & I decided to go on an adventure. Introducing ourselves to some servers at the restaurant, we made plans to go hang out once they got off work. The problem was, Lisa Marie doesn't speak a word of Spanish, and my basic conversational skills are, like I said before, not quite up to par. Despite that, we still agreed to hang out.
Happily, our new friends showed us all their favorite spots of the city, and we tagged along, spending most of our time laughing and goofing off; doing our best not to use complex sentence structure. (: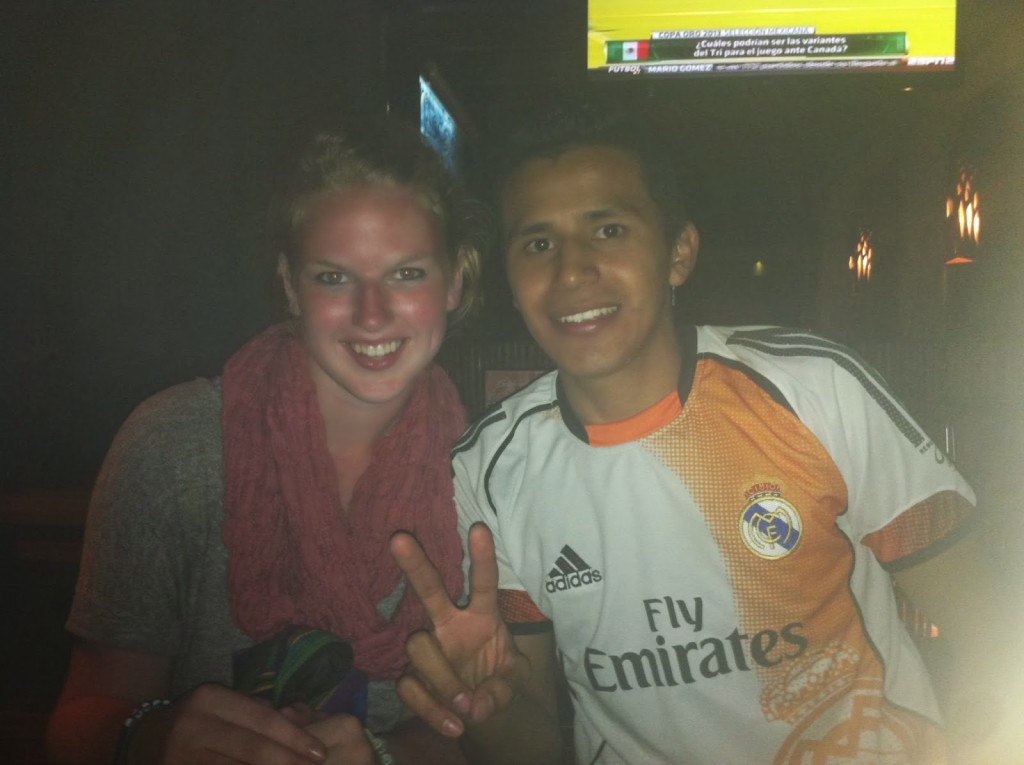 Here we are, clearly happy, just not knowing too much what the other one is saying, haha. And also, ignore the sunburn! 🙂
After we got back, they told us they wanted to hang out again the next day, so we gladly made plans, and decided to bring our friend Analisa with us that time.
Analisa is Peruvian, and currently lives in California, where she speaks Spanish on a daily basis at her job. We introduced her to our Guatemalan friends, and Analisa started talking.
Clear, perfect Spanish.
Enviously, I listened to her talking to our friends about anything and everything, as I struggled to comprehend the Spanish at the rate they quickly spoke.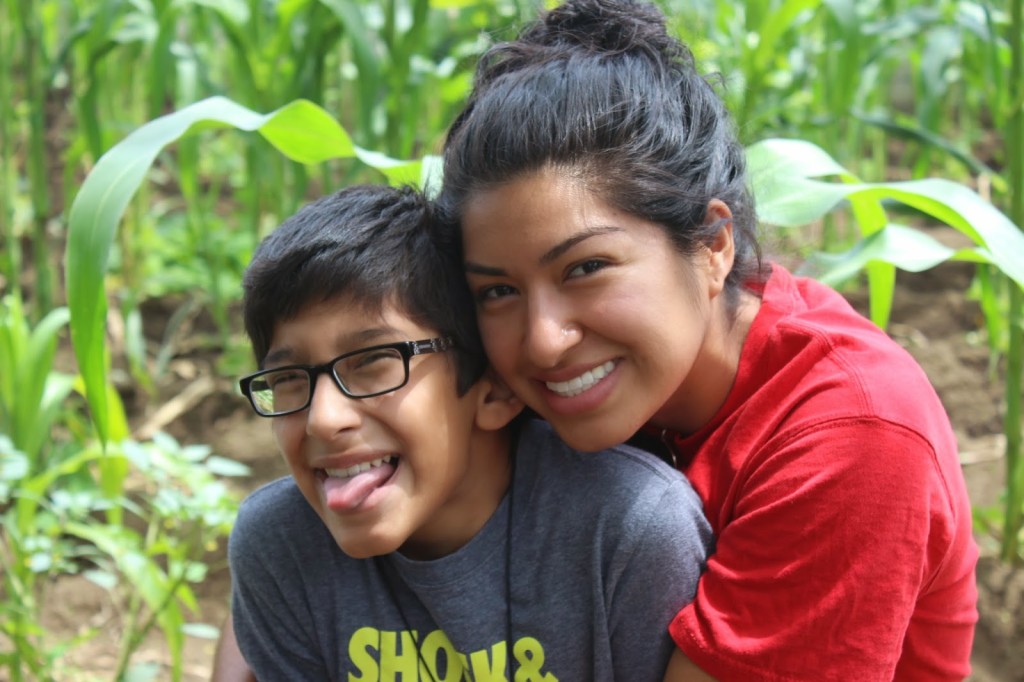 Here's Analisa & my brother. As jealous as I am of her skills, she's by far one of the coolest people I know! 🙂
Completely at the end of my rope, I asked Analisa, "How do you speak Spanish so fast you just say it & the words come out, without having to think about it?"
She laughed and said, "I just know it. I do it."
Spanish is embedded in her. It's part of who she is.
I just wish my relationship with Jesus were like this. Unfortunately for me, sometimes my walk with Christ can be so freaking hard. "Knowing it and doing it" doesn't exactly come second nature to me. How can it be second nature to understand Someone who loves me even when I screw up (most of the time) and yet continually brings me hope and peace? How does any part of what Jesus has done for us just come second nature?
These are the thoughts that just invaded my mind day after day for weeks.
Then, I realized something. He wants me to stop overthinking.
Stop overthinking.
He is a God that is incomprehensible, but His desire is to be sought out and known. (Proverbs 25:2) He wants us to know it & do it.
It's as simple as that.
So today, this week, this year…my heart is hoping, longing to be in that place where I can "know it & do it."
xoxo,
Olivia