It's no secret that St. Louis has some powerhouse names coming this April for SLFW, however one name has me ultra excited. Rebecca. Minkoff. The fact she is coming to town is rather ironic actually. In my merchandising class a few weeks ago, we were challenged to study one designer during the Mercedes-Benz Fashion Week and watch their show online, follow their social media closely, and basically try to get as close of a scoop on the designer as possible while sitting in a classroom in St. Louis. We could choose any designer showing at NYFW, and I happened to choose Rebecca Minkoff! So, imagine my delight to hear SLFW's newest announcement that she is coming to town!
There are many reasons why I love Rebecca. 1)
She is such a genuine person.
While
stalking
researching her, I found out that she loves Nutella, and when I say I found out, I mean I found
multiple
occasions of her talking about Nutella. 🙂 But in reality, I really just appreciate her easily approachable personality everywhere I read her posts, comments, etc. 2)
Duh. Her bags are to die for.
and finally my favorite thing of all about her….4) her absolutely stinkin' adorable fam!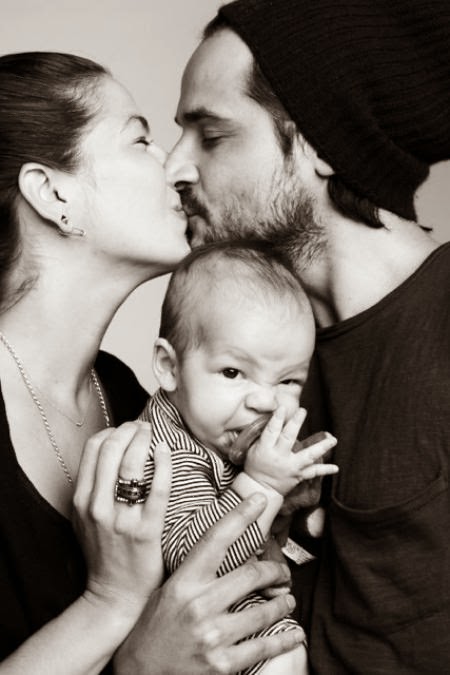 Seriously though, how cute is that? She frequently posts about her son Luca on Instagram, which definitely makes my day every time I see a cute picture come up on my feed! 
Can't wait to see you in April, Rebecca! xoxo
Olivia