This past weekend, I was able to head back to STL for the St. Louis Fashion Week Kickoff party. Aside from that, I was able to attend an Octoberfest party for the nonprofit Josh helped start, hang out with my best friend Megan for an entire day, visit some new stores in STL, and check out all the fall trends at one of my favorite places in St. Louis, Paisley Boutique. I got to bring my momma with me to Paisley, so she got to take lots of cute pictures of the day, meaning all photo cred goes to her.
Since I'd been to Paisley last, they have done an adorable new layout. If you're in the STL area, you'll definitely have to check it out. It's just the cutest.
While I was checking out some of the new fall arrivals around the store, I found the most perfect jacket. This Santuary Clothing suede jacket was one of my favorite pieces in the entire store, and I promptly fell in love at first sight. I couldn't wait to throw it over an outfit to be the perfect accent.
While Paisley has an amazing footwear selection, I wanted to pair this jacket with something that really popped. Then, I saw them. What, you might ask is the perfect addition to a suede jacket? Suede shoes of course. They were the most beautiful and comfortable shoes I've ever worn, and despite them making me about six and a half feet tall, they were perfect. Seychelles really outdid themselves with these. Take a peek at the way you can rock this jacket, and think about all the additional options you can style it. It can definitely be dressed up or dressed down. All I know is, I am obsessed.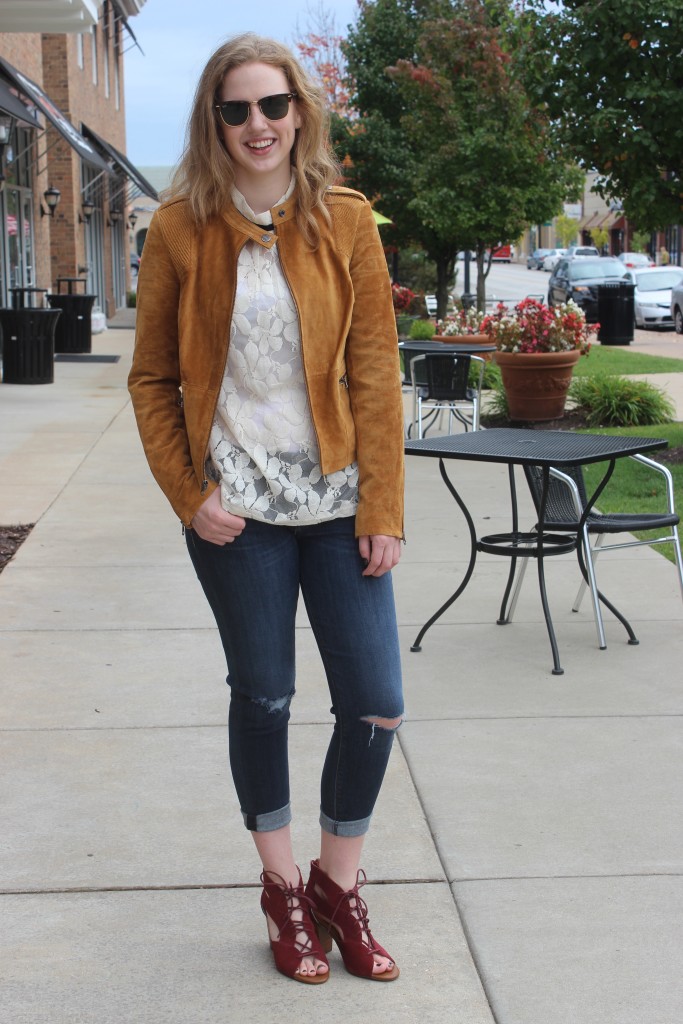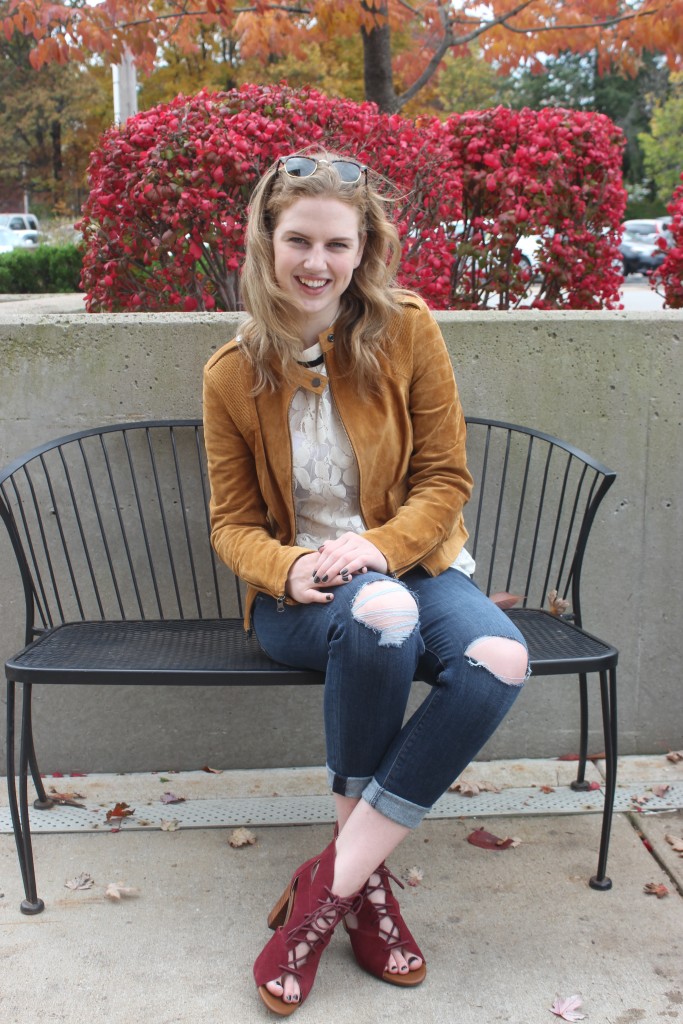 So, what's the verdict? Are you hardcore crushing on this jacket like I currently am? As the weather keeps on getting colder and the need to continually carry a jacket with you increases, this just seems like the perfect jacket to keep with you at all times to ensure style and coziness and all times.
Much love,
Olivia