Hello lovelies,
As you could tell from my last post, I was in St. Louis for most of last week for Fashion Week! I can't wait to tell you more info about the fashion shows I saw in my post later on this week, but for now I just wanted to share one of the outfits that was easily one of my favorite looks in a long time.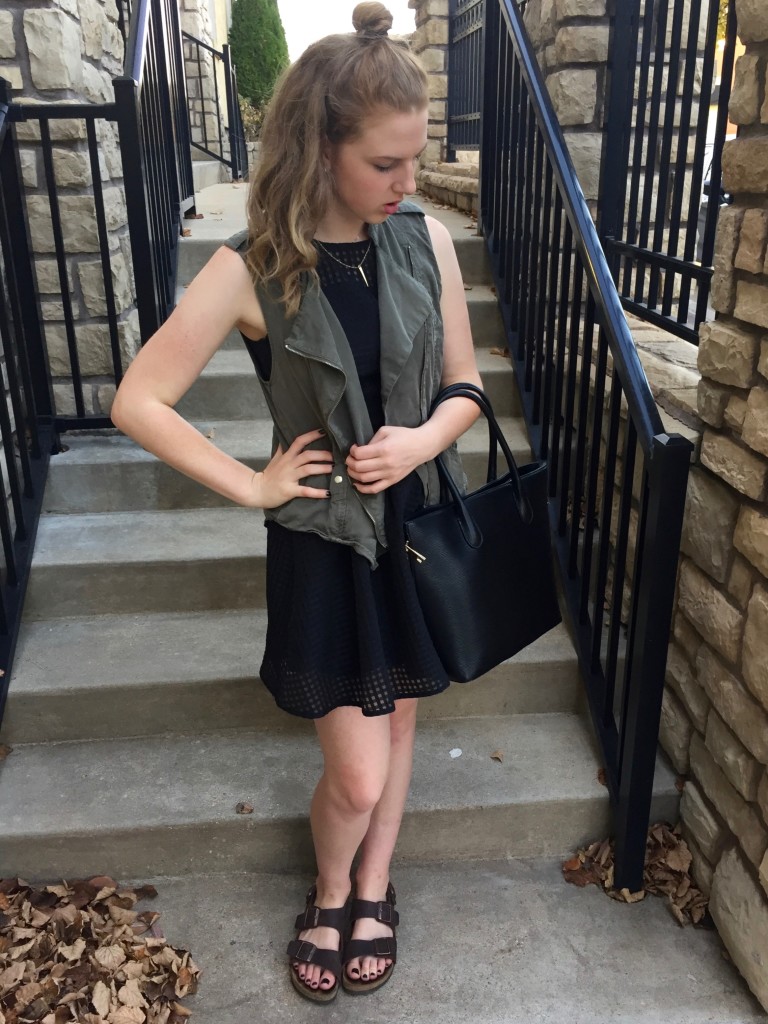 A week or so before Fashion Week began, I stopped by my favorite local boutique here in Columbia, Muse Clothing. My original intent of dropping by was because I was longing for some baggy, ripped jeans. While I ended up finding the perfect pair of jeans, I also found a fabulous black dress. Since Mizzou's colors are black and gold, I'm always in search of fun black dresses to wear for game days. When I happened upon this dress in the sale section, I knew it would double perfectly as a great game day dress and a fun, new outfit to wear to a fashion show.
I layered one of my favorite pieces in my closet, my green moto vest from Target, over the dress and I was ready to go. This vest has really come in handy because it's great to layer over dresses, short sleeve, and long sleeve. So it really works as a great layer over so many different outfits.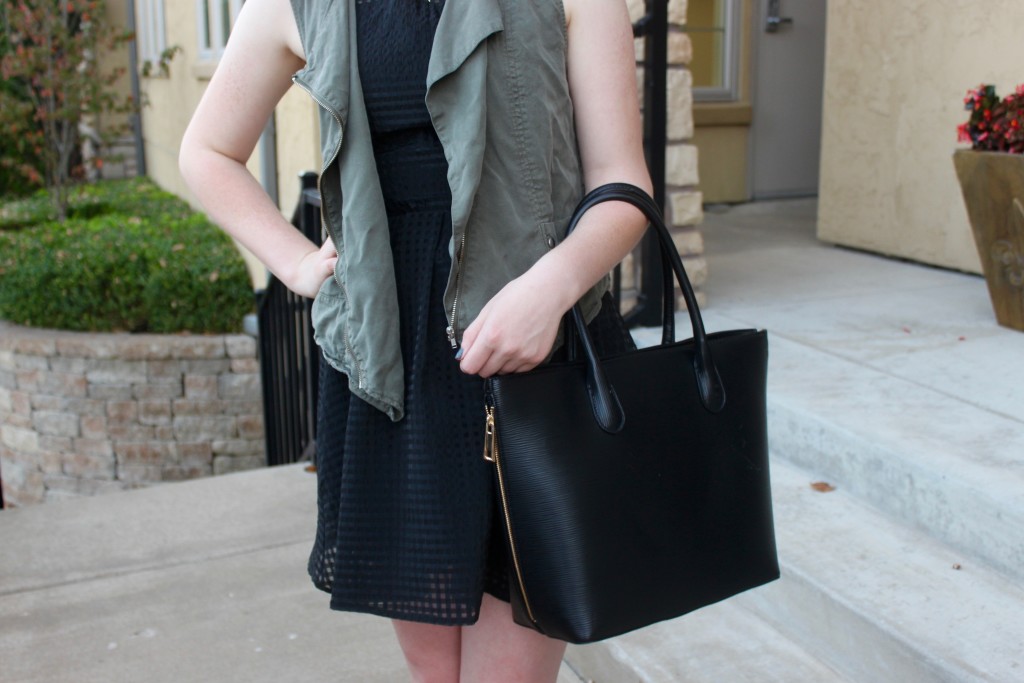 I have a major obsession with my Birkenstocks, and embarrassingly enough, will choose them as my go-to shoes nine times out of ten. In fact, I had packed a pair of black heels to wear with this outfit, but once I put on the heels and was walking around my house before I left for the show, I missed the comfort of my Birks so I ran up to my room and changed. Yes, I could have looked a little more glamorous in this look, but I just really was longing for some shoe comfort. I'm fully expecting myself to be still wearing them around town in a month or so when we have inches of snow on the ground here in the Midwest. Oops…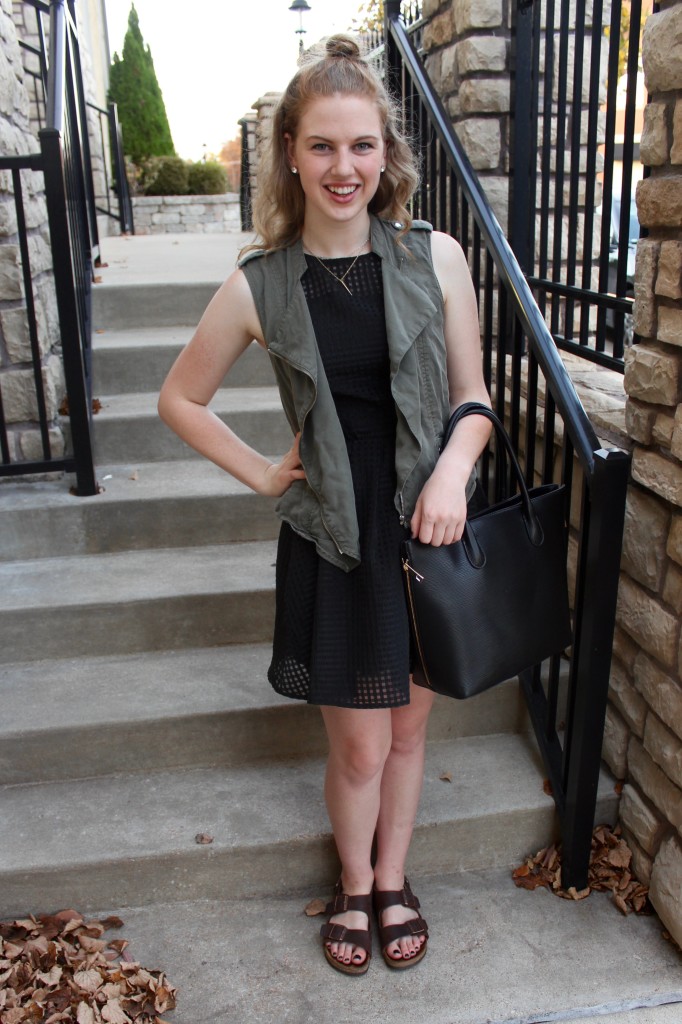 Finally, I brought my favorite big bag from H&M with me, since it's the perfect size to hold my purse-like items, but also my big camera. It comes in super handy because it looks great with everything but is super versatile in what it holds.
I was having a kind of bad hair day so I took all the extra poofy hair that was in front of my face and pulled it up into a bun on top of my head. I've always tried this before and it never really turns out, but this night it actually ended up working fairly well, so it was a fun way for me to wear my hair that was different and new.
What are some of your favorite hairstyles to wear for a night out? My naturally curly hair either gets put up in a ponytail, worn down natural, or straightened, but other than that, I don't have much variation. I'm currently perusing Pinterest for some more ideas to add to my list.
I hope you have a great rest of your week, friends! I finish school on Friday and then it's a week of Thanksgiving break, so I am looking forward to lots of quality time with my family + St. Louis friends next week.
Until then, I'm pushing through for the weekend!
Much love,
Olivia