With this week's suddenly blustery weather, I decided it was time to get real about my winter wardrobe. No longer can I simply bring a light jacket with me to school in case I need it and call it good. It is time to either dress in layers or actually bring a heavy-duty coat everywhere I go. This week, I teamed up with one of my favorite Columbia boutiques, Swank Boutique, to curate my favorite looks heading into the chillier months. Whatever style you are, whether ultra girly, boho, or grunge, I wanted to create several different looks that really appeal to all kinds of different styles. You can pick up any of the garments featured here at Swank if you're in Columbia or by clicking the links if you're not local! Check out the looks below for all kinds of different events!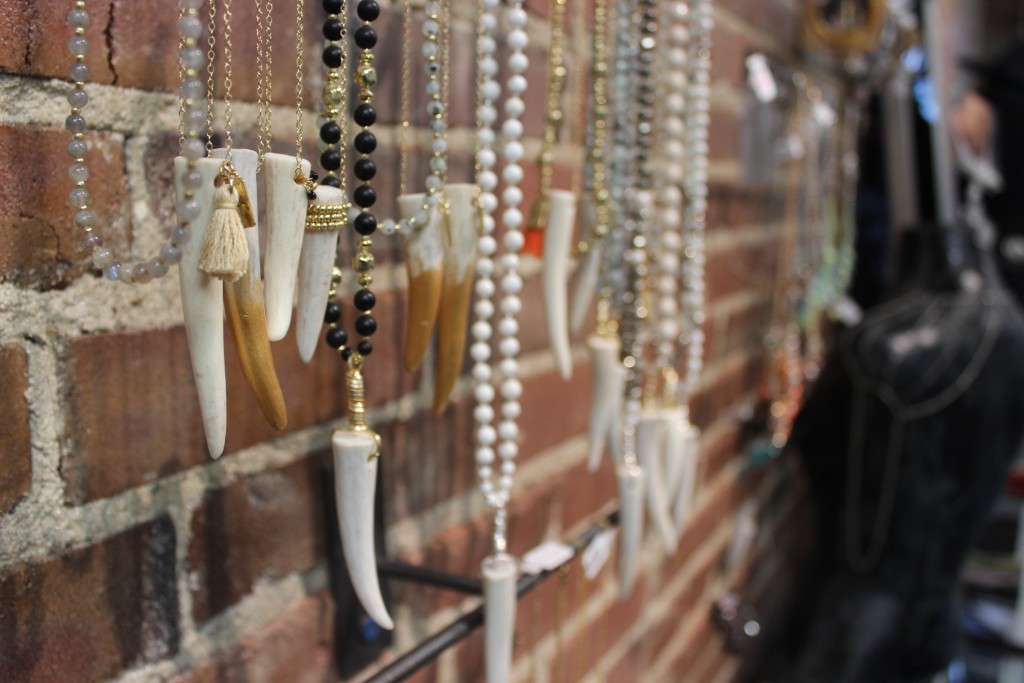 This first look is geared towards an evening out. Whether you're going on a fun date to a nice restaurant or checking out a play at the local theater, this is a great outfit to stay warm still while looking chic! You can transition your favorite LBD from summer or fall into winter simply by throwing over a fur coat. It adds a fanciful touch to your already classic look. Also, it shouldn't come as a surprise that I topped this outfit off with the most adorable hat, since hats are my forever obsession.
/ MINKPINK Oh Deer Fur Coat / Keepsake Black Dress /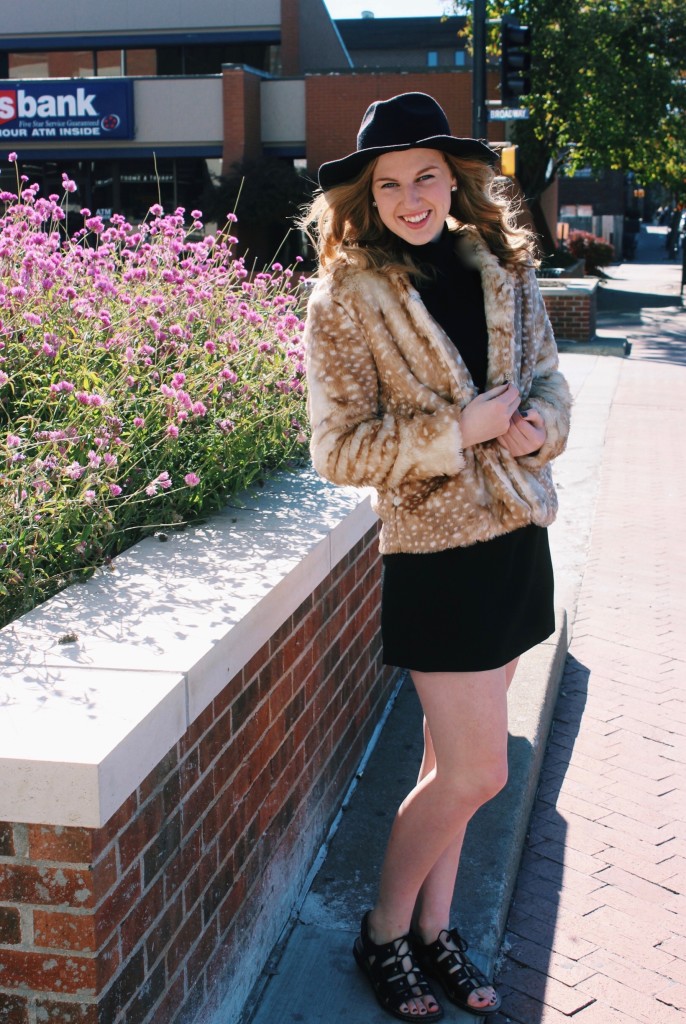 The next outfit is a perfect look to wear to a day of class or a brunch with friends. A plaid tunic, shaggy fur vest and a classic pair of denim makes a cute outfit that keeps you trendy yet versatile enough to be ready for all kinds of adventures! Not only is this faux fur vest super cute, but it also keeps you crazy warm, so you'll be set for all those cold evenings coming up! I loved pairing it with plaid here for a fun contrast. Plaid has always been my favorite and I'm just so glad that it's gotten so popular, allowing me the opportunity to exhaust my extensive plaid collection!
/ MINKPINK Endless Shaggy Vest / Citizens of Humanity Rocket Jeans / PPLA Plaid Tunic /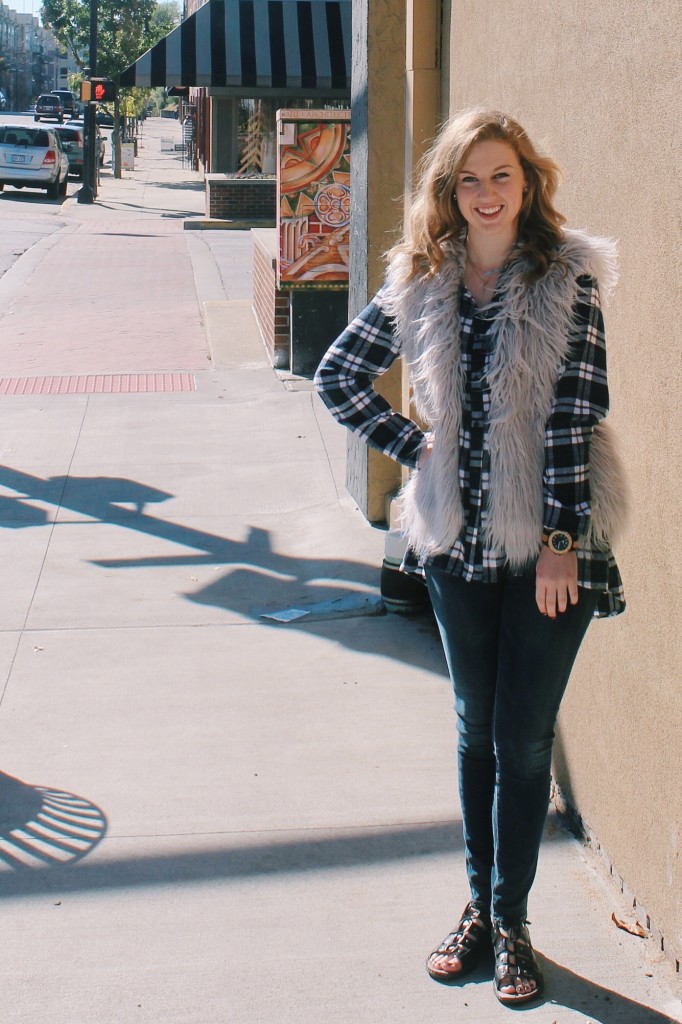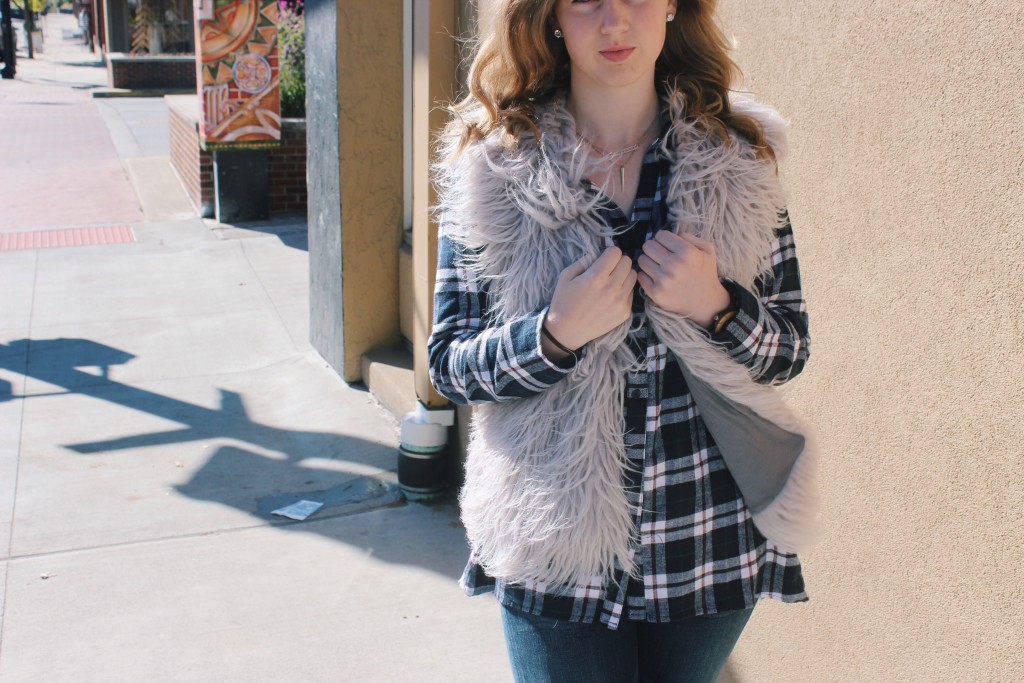 I wanted my final look to be something that you could wear from day to night. Whether that looks like wearing this from work to a dinner date or from class to a girls night out, this is a great transition outfit to many different occasions. I am absolutely obsessed with the texture of this top that gives it a really elegant feel. This coat is such a great pick because not only is it super heavy duty, but it also has a zipper that makes the hood removable! How crazy cool is that?!
Finally, I fell in love with the Tess + Tricia tusk necklaces, especially because they play to my passion of ethical fashion. They choose to be ethically conscious in their manufacturing and they also employ the women of their community. These are the kinds of companies I always can get behind ~ so much love for them!
/ Black Brocade Cami / BB Dakota Coat / Tess + Tricia Antler Necklace /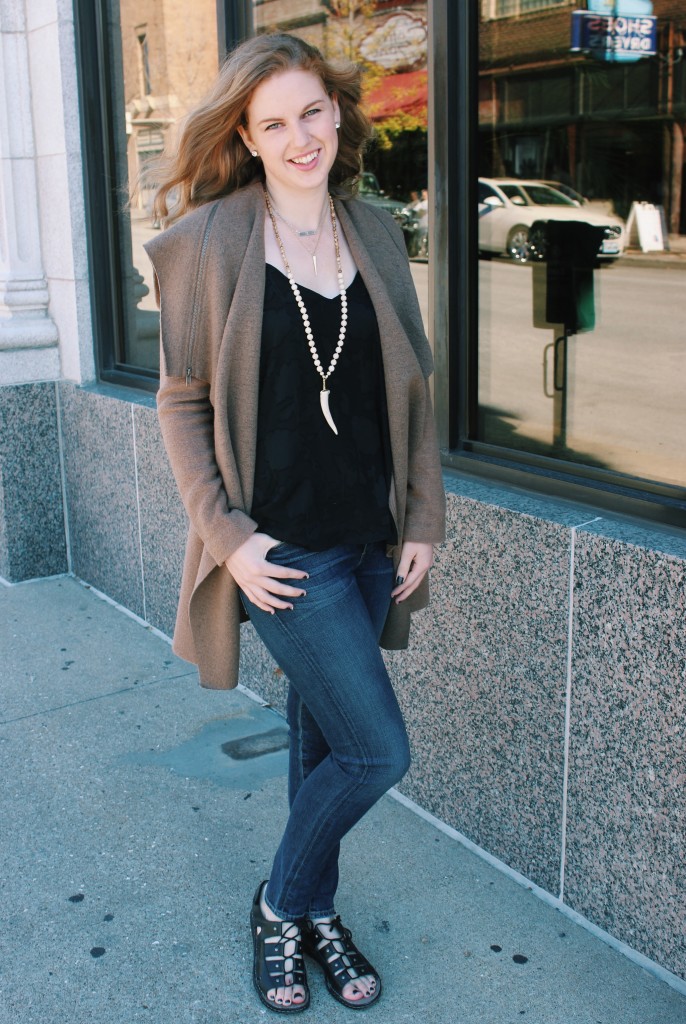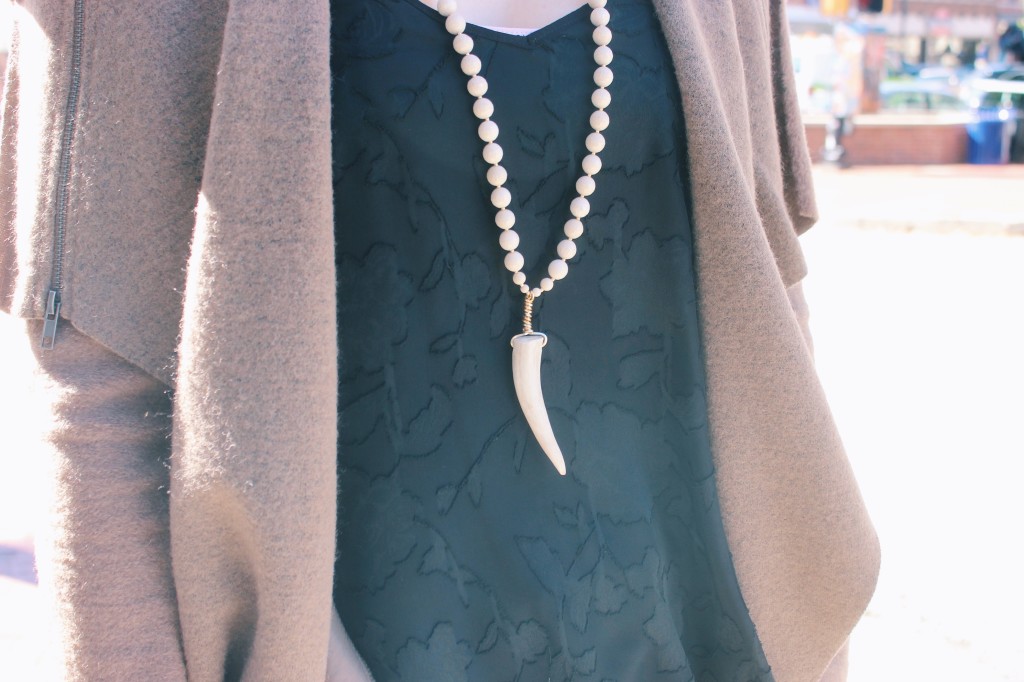 I hope you've gotten some inspiration from these outfits and can have fun creating your own ideas based off of these looks! If you've fallen in love with any of the pieces here, be sure to stop by Swank Boutique or check out their website to see some of the cutest looks!
Have a lovely November, friends!
Much love,
Olivia