Living in a beach town, I can honestly say that the weather is incredible. Life here in Alicante is usually warm and sunny. However, this weekend was a little cooler than normal so I had a chance to wear some of my favorite outfits that I hadn't been able to in a while.
Something I've been super obsessed with lately are neckties. Although in the past they were something I could never have seen myself wearing, I am a changed woman after experiencing European fashion. So, this weekend I was able to debut my new necktie from ZARA. I've seen a lot of people around town wearing them, and when I was in Madrid last weekend, it felt like everyone was sporting one. It's so chic and fun and it also just adds this extra element of classy to whatever outfit you are wearing.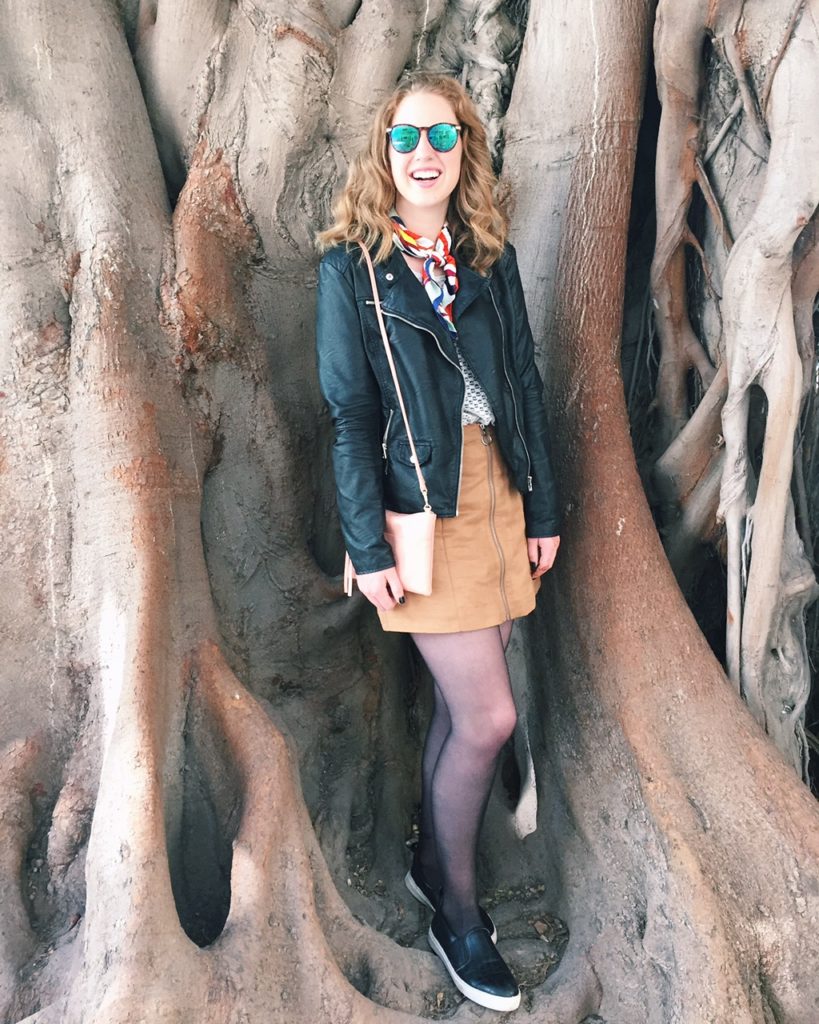 I love everything about wearing neckties because not only are there a million and one ways to style them, you can also turn it into a headband for a fun twist! I know that ZARA has a really amazing selection of them right now but after looking at Topshop, Stradivarius, and some other stores, I'm starting to see more and more at other places as well. It's definitely an inexpensive thing to incorporate to your outfit (Mine was under $8)!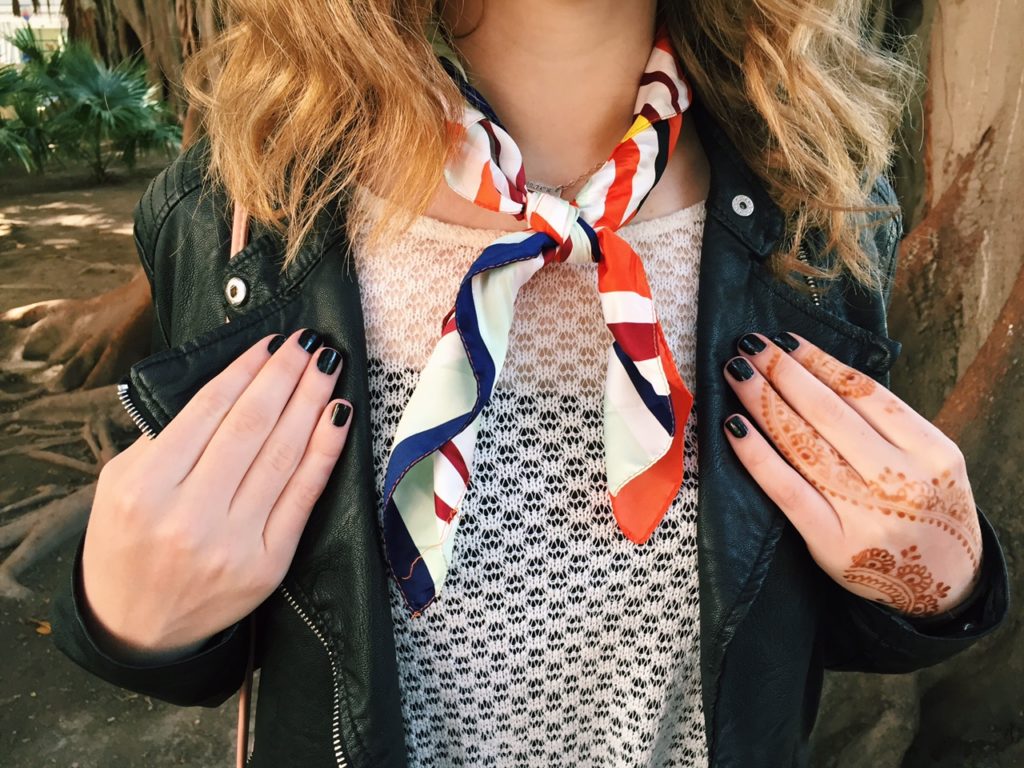 Where to buy:
 ZARA Necktie
Stradivarius jacket
Eddie Bauer shirt (last season)
 H&M skirt (similar)
Topshop shoes
 H&M sunglasses
I hope you're soaking up all the weather wherever you're at and embracing it as a challenge to create new outfits for whatever the climate is like where you live! Much love!
Olivia