Hello lovelies, I'm baaaaack!
Well, I'm back in the United States that is. After almost six months away, I am back in St. Louis. Since I recently got back to the U.S., it's been a week full of visiting friends, spending time with my family, and catching up on all the stuff that I missed while I was living in Spain. It's been a surprisingly easier transition than I was expecting getting back to life in the U.S. Despite having meals at different times and being seven hours ahead of Spain, I think I'm getting the hang of it pretty fast. I'm also eating my way through St. Louis, hitting all of my favorite places that I missed while I was abroad, hehe.
I already know that this summer is going to be pretty wonderful, and also fly by super fast! Today I'm flying out to New York for VS Pink's CampPink, so be sure to check out my social media for a behind-the-scenes look at all that's going to go on there! I'm elated to have been selected to attend the camp and I can't wait for all the cool people that I'll get to meet while I'm there!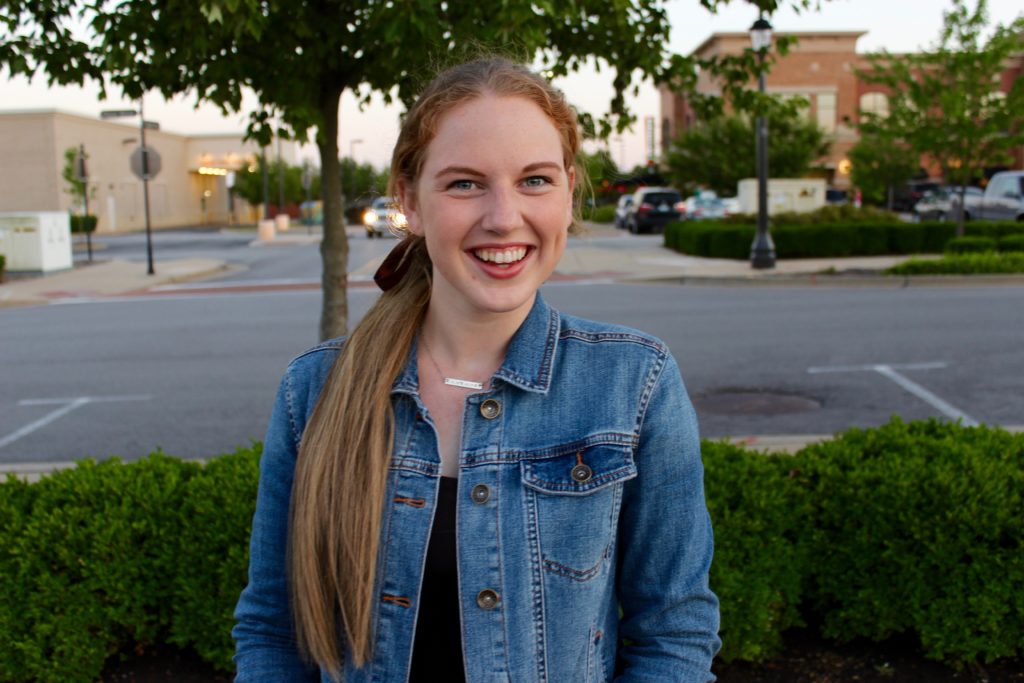 So, life has been a little surreal doing things and visiting the places that I haven't been to for months. But I can already tell that it's going to be a great summer. And…I brought back a bit of my European fashion sense back with me and I've been wearing lots of clothing that would fit in that style.
This outfit that I wore today for starters really just feels "me". A jumpsuit, jean jacket, leather backpack, + my Superstars would be my summer uniform if I had to wear the same thing every day. It's just such a versatile, comfy outfit that makes me feel great and confident in!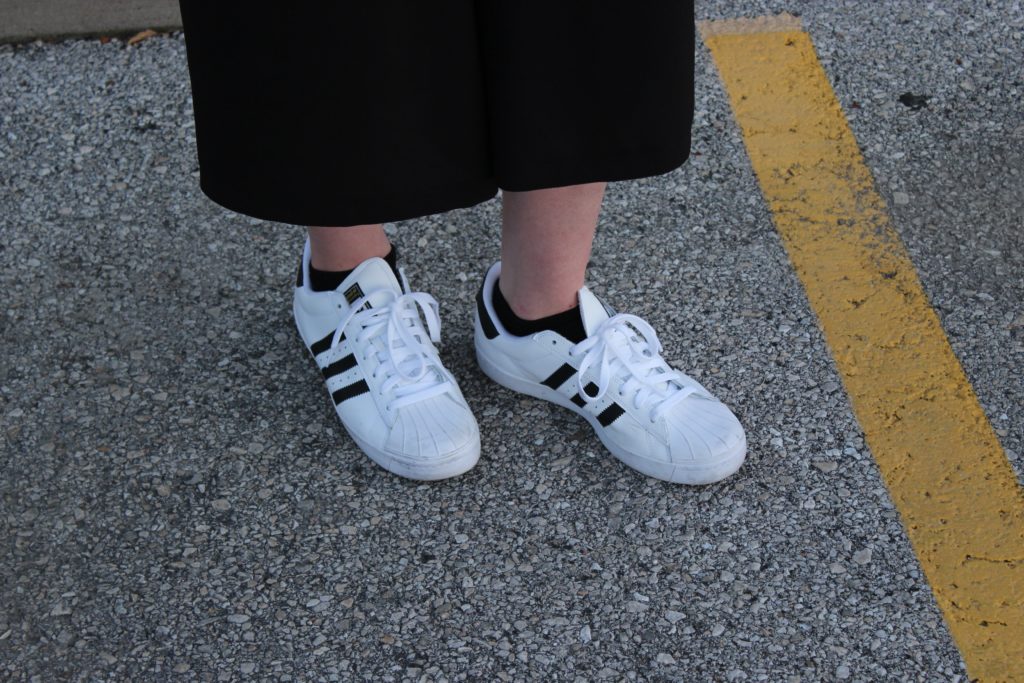 I'm also debuting my new look featuring my lovely hair extension piece by Irresistible Me! This is something that I absolutely am loving, especially for the summer months, because it's a way to have a new look without spending a lot of time on my hair. As many of you know, my hair is naturally extremely curly and unmanageable (you can see examples in this post of my natural hair), so it takes at least an hour to straighten it. Then, after it is straightened, I'll step outside for about five minutes and it's turned completely frizzy and crazy in the St. Louis humidity.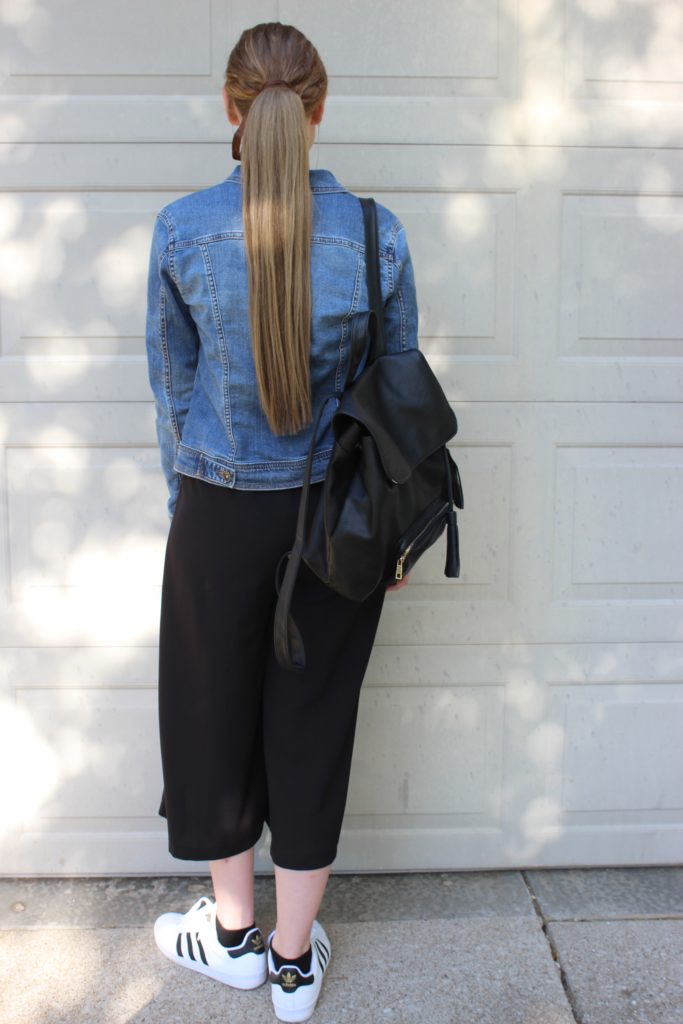 But, after I received this ponytail extension clip in, it's SO easy to go out for the night with #1 longer hair that looks amazing, but also #2, hair that actually stays straight! I can clip this right over my own hair, even if it's all pulled back in a bun, and it looks incredibly natural. I have this ponytail in ash blonde and it's 20 inches long ~ it even perfectly matches my hair color! It's really great because it's pretty lightweight so even when it's hot and sticky out, it really doesn't feel like you have as much hair as there is! I can't stop talking about my fun new trick of wearing this extension and I know I'll be wearing it pretty much all summer long.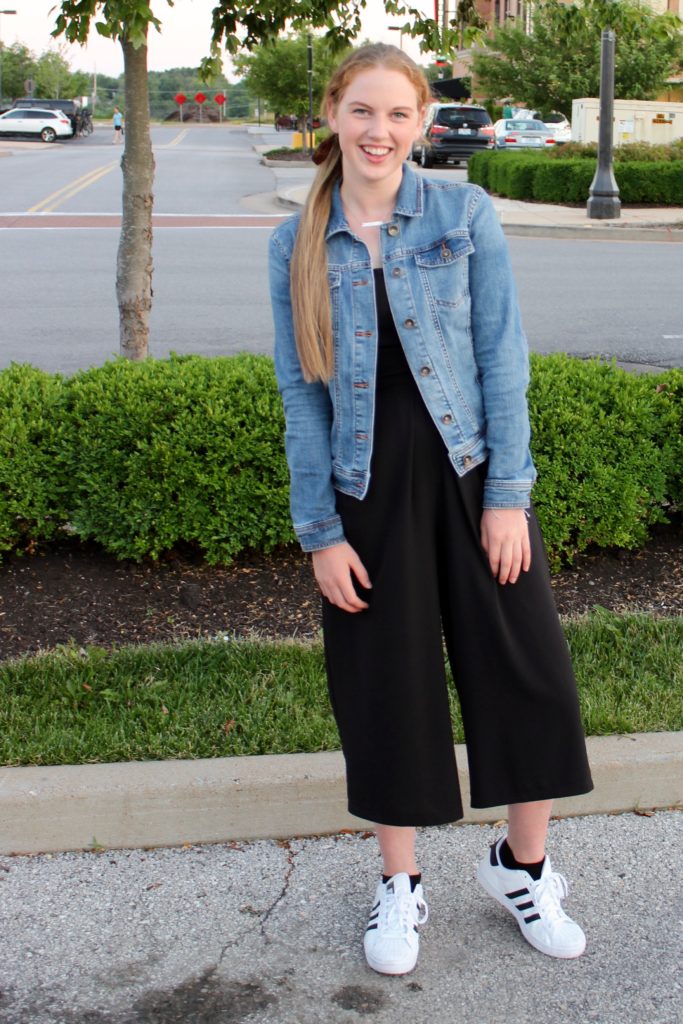 Another fun addition to my outfit is my new pair of adidas Superstars that I just got for my birthday from my mom! I got them about a week ago and they haven't left my feet since! I am absolutely obsessed. So, from debuting my new hair look and my new shoes, I feel like I already know what my summer staples will be. How about you? What kinds of things are you crushing on this summer? A fun necklace? A new tote? Let me know + share a link ~ I'd love to see some of your favorite things for these next few summer months!
Much love,
Olivia