Hey friends! Since I'm heading back to college for my junior year here in a month, I'm already prepping for going back! It's always so important to feel and look your best before going back so you don't go crazy with stress at the beginning of the semester. August and September are generally slow months at my university as far as schoolwork goes, so I like to go into the semester super prepared, so I can enjoy my down time better! Here are some tips for hitting the semester as best as you can!
Update Your Space. 
This next tip really speaks to the home decor addict that I am. Personally, I am obsessed with anything to do with decorating your space with an eclectic vibe and I'm always on the lookout for cute, new additions to my room. It's pretty great that I have two spaces to decorate, since during the summer, I live with my mom, and then I have an apartment with roomies during the semester. This summer, I've been curating my room at my mom's with things that I only absolutely love. It's become a space I have a hard time leaving and I know that when I leave for the semester, half of these decorations are coming to my college apartment with me! My favorite places to shop for new decorations are West Elm, IKEA, and World Market. These stores have decor that contribute to my theme creating a chic, minimalistic, travel-inspired space.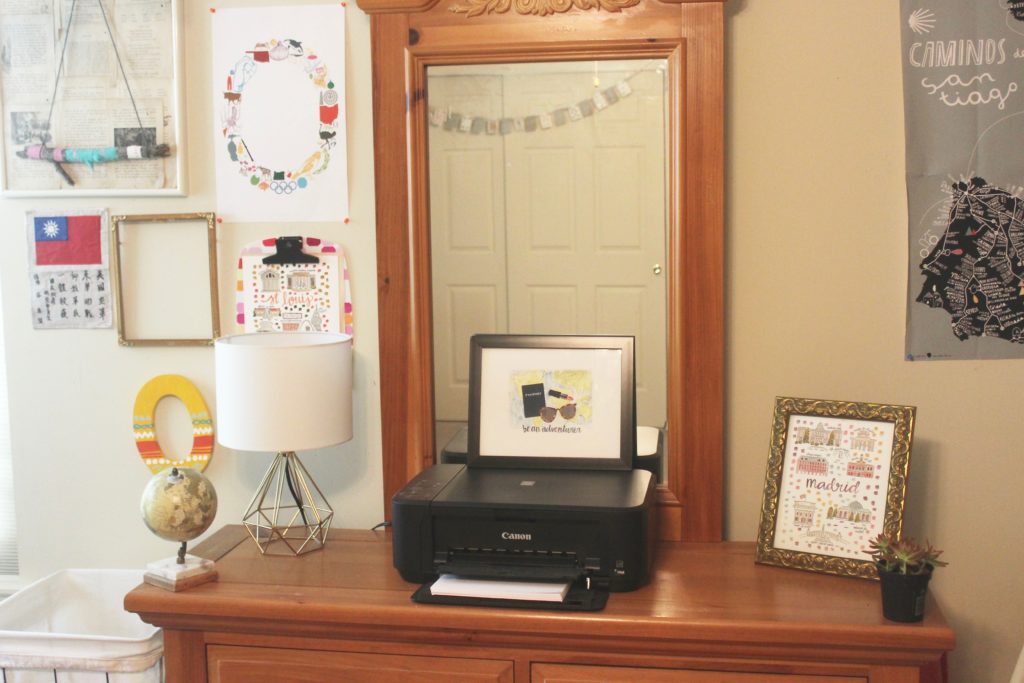 Refresh Your Look.

Whatever this means to you, do a little something different with your look. This is different for everyone, but this could be getting a new outfit to dyeing your hair a new color! In preparation for the upcoming semester, I just made a fun change! I dyed my hair for the first time in my entire life! If you follow me on Instagram, you'll be getting a peek at this soon. I'm debuting a fresh, blonder look for the semester and I'm so excited to show it off to my friends on campus next month. If changing your hair is too drastic, find an outfit that's a little bolder or different than your usual and test it out this semester. Change can be a good thing!
Be a Goal Digger. 

College can be busy enough with classes, jobs, clubs, and on top of that, having a social life. A tip that helps me stay my best is setting goals before the semester even starts. Last fall semester, I set specific academic goals for myself so that I'd excel in that area. This semester, while the academics are obviously just as important, I'm also going to be setting some connection-based goals. Since I'm going to be spending this school year looking for a rad internship, I want to push myself to make more connections when it comes to professors and professionals in my industry.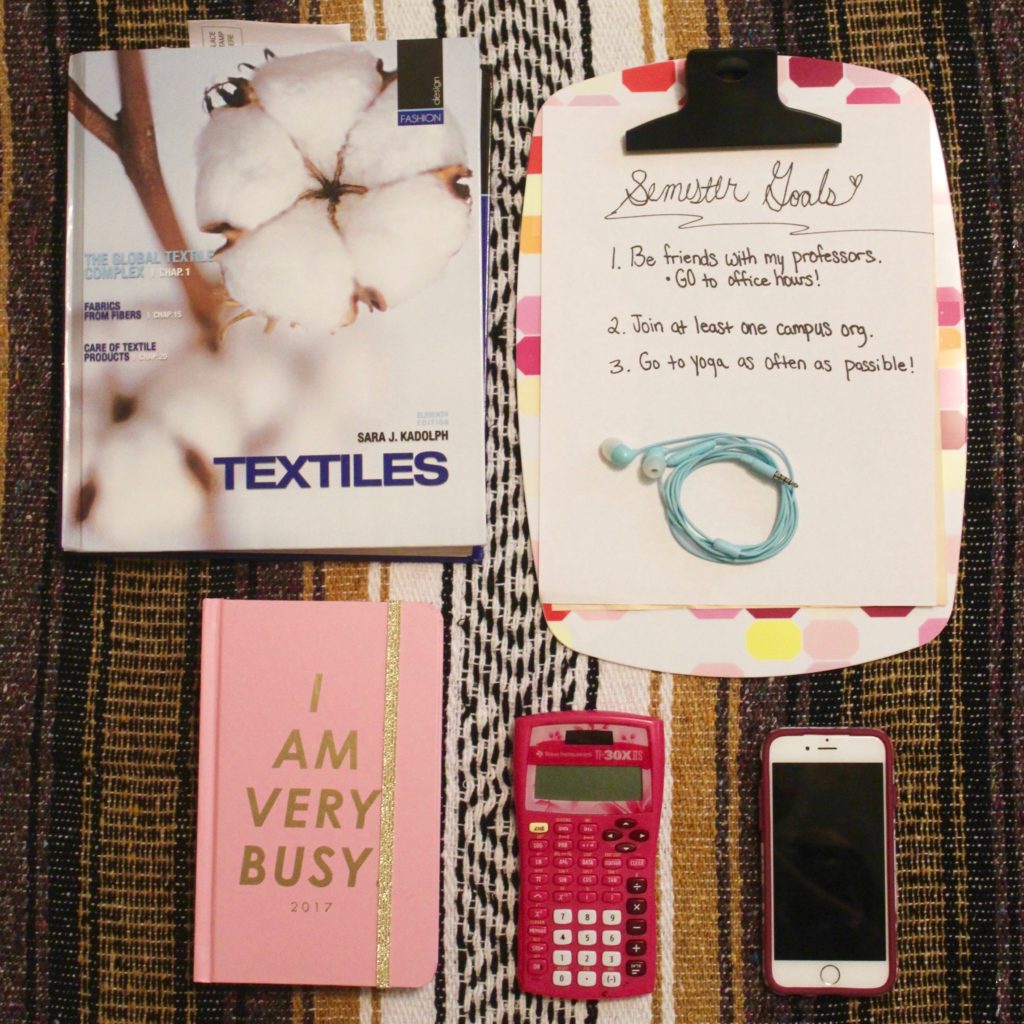 Declutter, Donate, Organize, Repeat. 
Oh decluttering. It's a bittersweet thing for me. While this tip takes some effort and hard work, the results are oh so amazing! It can be a struggle to get the energy to go through everything you own and get rid of the excess, but it puts you in such a better state of mind. Once all of your extra things are out of your room/house, it can feel amazing and also helps you start the semester more confidently, since you love 100% of the things you own now. This is one of my favorite tips because it makes me feel my absolute best.
Schedule YOU Time. Now.

Look at your schedule right now. Print a copy of it, write it in your planner, do whatever so it's kept handy. Then, find at least two times in the week that you can box off some time for yourself. This time does not include…studying, stressing, working, etc. It does include…drinking coffee, listening to good music, going for a walk, catching up with a friend, etc. Keeping this tip in mind this semester is vital so you don't run yourself into the ground.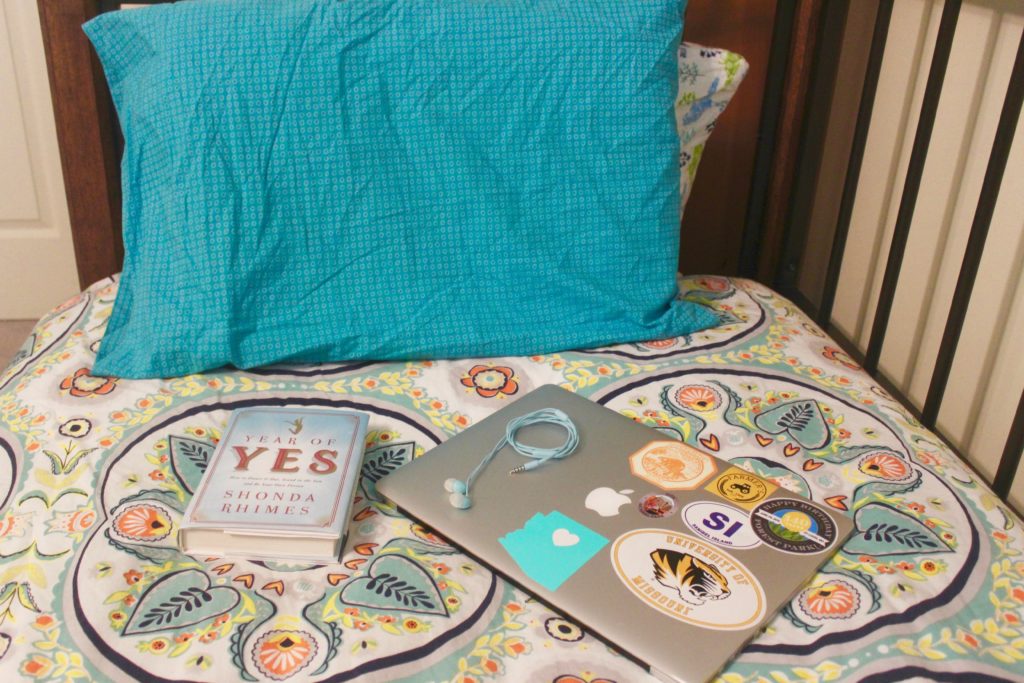 Well, there you have it. Those are my tips for staying your best self to start the semester. Whatever you do, I want you to be your best self and stay as stress-free for as long as you can. Overall, college is an amazing experience but I have allowed stress to creep in too many times. I'm saying "peace out" to that stress this semester and "hey, what's up" to a semester full of organization and fun. What are some of your tips for me to start the semester strong? I can't wait to hear your advice!
Much love,
Olivia