Oh Venice. What a city. I thought I knew pretty much what to expect before we headed to Venice, because the city has become so popularized by movies, photos, etc., but there was so much more to see and learn while in the city. Despite how much we did in Venice, my favorite thing was probably just wandering the streets, gelato in hand.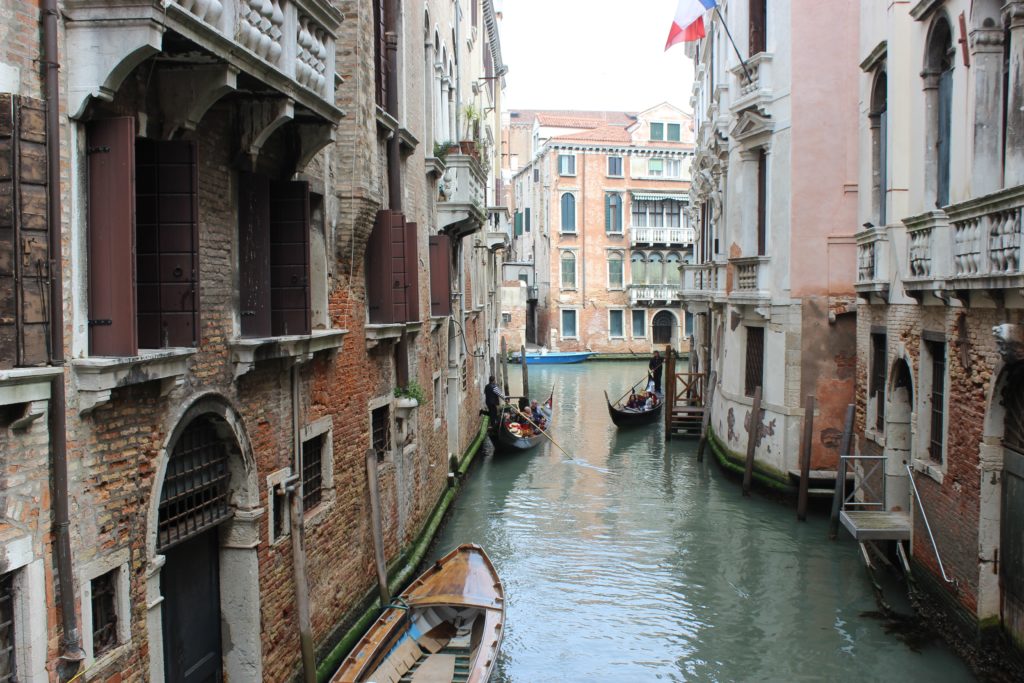 Here are some things I would recommend that you put on your to-do list for your Venice trip. There isn't a shortage of things to do and I could always be adding to this list, but I had some incredible experiences in Venice that I wanted to share with you so that you get the most out of your trip when you go!
Take a free walking tour.
Josh and I made it a point to take a free walking tour in almost every city we traveled to in Europe. Venice was no exception, and I especially loved the history that our guide incorporated into our tour. You can research your own tours or check out the one that we took HERE. Each guide gives their own favorites, opinions, etc., so I love the personalized aspect of this. You could take a tour of the same city ten times but each time it would be different based on your guide! Our guide also took as many photos of Josh and I as we wanted, so it was nice to have someone to document both of us together in pictures.
Tour Doge's Palace
One of the most elaborate, intricate, and beautiful places that I visited in all of my travels in Europe sat unassumingly in St Mark's Square. Without much research, Josh, Kelly and I decided to check this place out while wandering around one afternoon. We made a great choice. This palace was not only the residence of Doge, the former ruler of Venice, but it also was the meeting place for the Venetian Republic. It was so fascinating to see all the different chambers where different parts of the Republic met and also admire the stunning artwork on display in each room. The elegance of the palace was starkly contrasted by the tour of the underground prison where we made our way across the famous Bridge of Sighs, one of Venice's most photographed locations.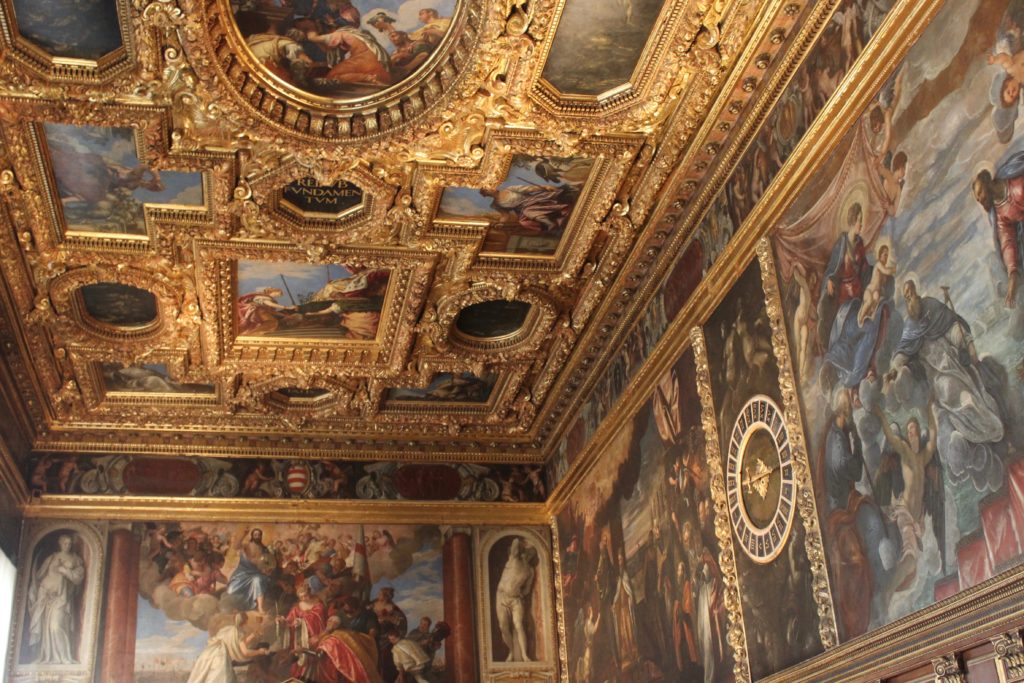 Visit St. Mark's Square (+ Cathedral)
You could spend hours being entertained simply sitting in St. Mark's Square for free. The Square is lined with all kinds of ways to spend your money and time as a tourist. Not only is Doge's Palace in one corner of the Square, you can also find several other museums, fancy restaurants, cafes for breakfast, hotels, and the famous St. Mark's Cathedral. One of my favorite things though was simply to sit with Josh in the Square and people watch. You see all kinds of people strolling through the Square enjoying their day. If you have the chance, visit the Square at night. In one of Venice's most romantic locations, it's nice to enjoy the Square with stars overhead and only a few other couples. Just as a PSA: If you happen to be sitting in the Square with any kind of food in your hand, be careful! Josh bought a croissant while we were waiting to get into St. Mark's Cathedral and a seagull ripped it right out of his hand and almost bit off his hand in the process! It was a crazy experience!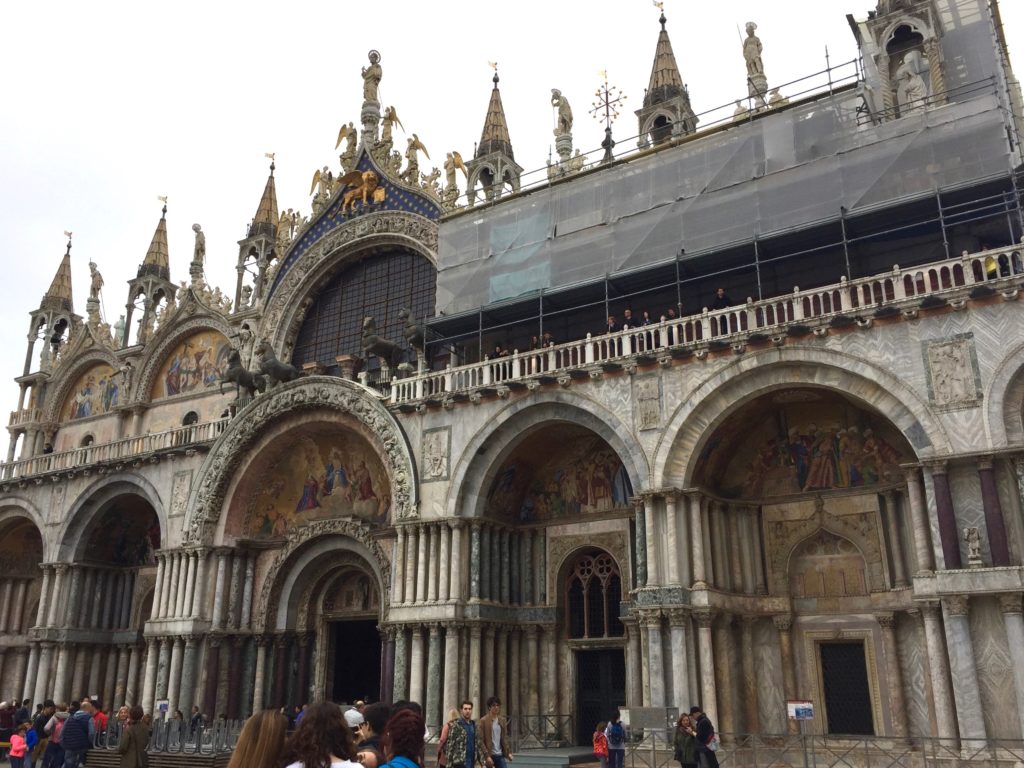 Ride a gondola (or save a little $$$ and ride the Vaporetto).
Josh and I definitely came to Venice with the idea in mind to ride a gondola. It's every couple's cliche, picture-perfect wish, right? Well, once we arrived and saw the cheapest gondola ride would be about 90€, we decided that on our budget, that was a bit pricey. So, what did we do? We opted for 2€ tickets for the Vaporetto, which frequents up and down the canals on the same route that the gondolas take. Sure it's not as romantic as a man driving you down the canal singing to you, but…on students' budgets, that just wasn't in the plan for this trip. There will be other trips to come, but for this time, I'm glad that I came away 88€ richer.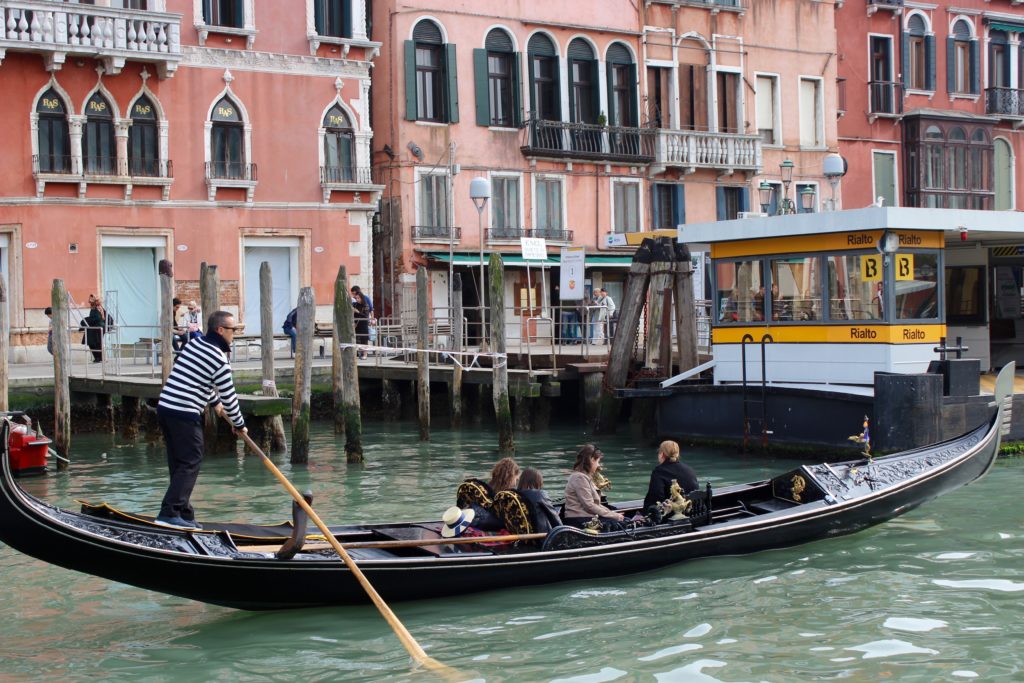 Hit Sabato in Campo. 
Josh had read about this before we came to Venice, so it was something that had been on his bucket list for our time. He couldn't have picked anything better…this was absolutely one of my favorite things we did in Venice. On Saturday mornings, in the Rialto Market, a famous chef will hold a pop up restaurant in the middle of the square, with a different menu every week. We enjoyed a  heaping plate of calamari and shrimp the day that I went, and it was hands down some of the freshest food I have ever tasted. It was a pretty cool experience because we were the only tourists eating here…everyone else were locals and did this kind of thing regularly. HERE is a small article explaining more about it in-depth if you need more information.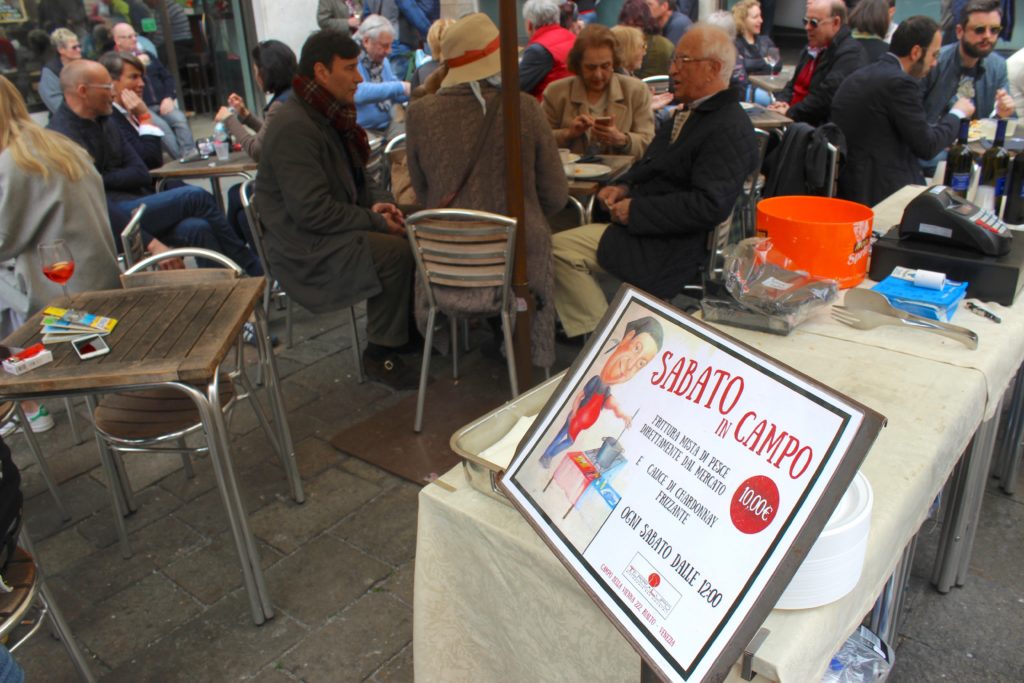 Start the day out with an espresso and a pastry
It seems like every corner boasted fresh pastries, fragrant coffee, and a smiling Italian face ready to greet you for the day. Order a cup to stay in the shop and relax over + then you might as well order another one to go…Italians know their coffee, so take advantage of every opportunity you get for your daily dose of caffeine. Regardless of what cafe you go to, you can't go wrong! The thing to know is that since Starbucks does not operate in Italy, you'll have plenty of chances to try cute little coffee shops that are seemingly on every corner!