Any given day, I'm perusing Pinterest + Instagram for ideas on styling bralettes but not knowing how to pull off the look. A struggle, I know. Yet somewhere along the lines, I realized something. So I don't have the look that makes you think I stepped out of a Free People catalog…
However, I can fit this trend into my everyday life to create a look I love. Today, Julia of Oh, Julia Ann and I are bringing you two cute ways to rock the bralette trend using your wardrobe. We'll show you some things that we love wearing that showcase our cute bralettes.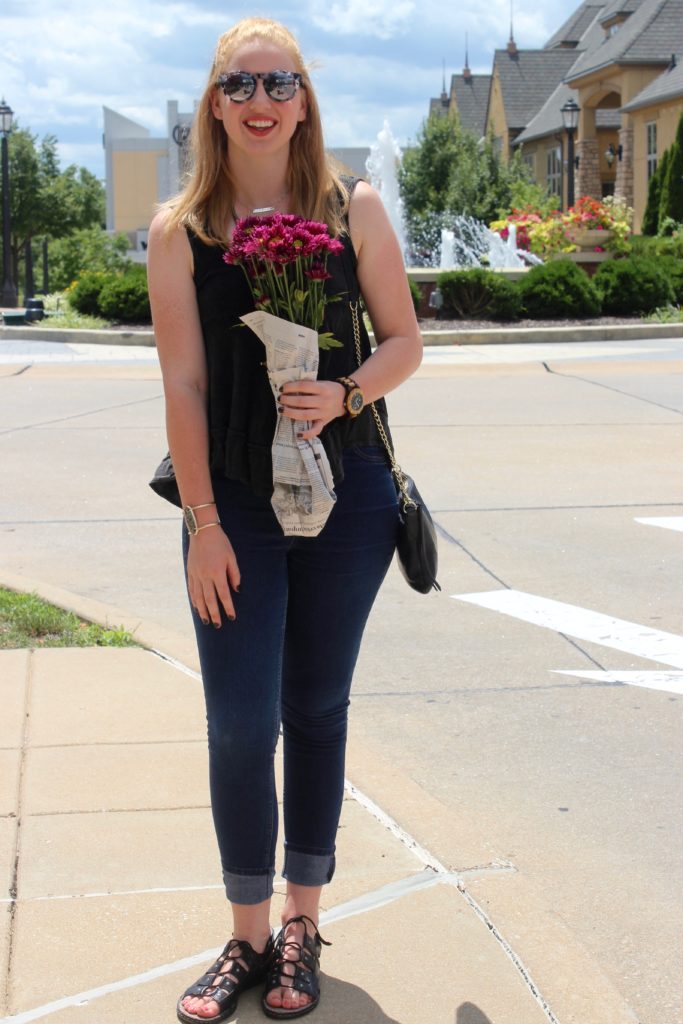 When I was living in Spain, I bought this super cute bralette from Pull + Bear and I can't stop wearing it. It seems to work with everything and it's simple enough that any top will work perfectly paired with it. Now that I have several new tanks from Target like THIS, it's been so fun to style all kinds of different looks.
Between a criss-cross bralette and a criss-cross tank, it leaves a really intricate and detailed back view that I'm utterly obsessed with. It's also a pretty great way to beat the heat. Free People and Victoria's Secret PINK also have a few bralettes that I wear regularly like the strappy back bra and the date racerback push up. These really helps me give my everyday looks a chic twist!
As far as accessories go, I am wearing my favorite JORD wood watch and my new Kendra Scott bracelet! Isn't this bracelet just gorgeous?! I can't seem to take it off, and it matches everything, so it's pretty amazing. Versatile jewelry is just the bomb. It's a key concept that I like to keep in mind before purchasing something these days.
Will I be able to pair this with x amount of outfits, or will it only work with that one specific look? It definitely keeps me from going crazy on the jewelry purchasing, that's for sure.
I've also been wearing this (now sold out) layered necklace from the Free People sale all. the. time. You know how sometimes you buy something and wear it and it just never comes off? That's the current situation here.
Overall, I just thought that the accessories added nicely to the bralette look and really accented it without too much effort. That's what I'm about these days; an easy breezy style that's chic but effortless.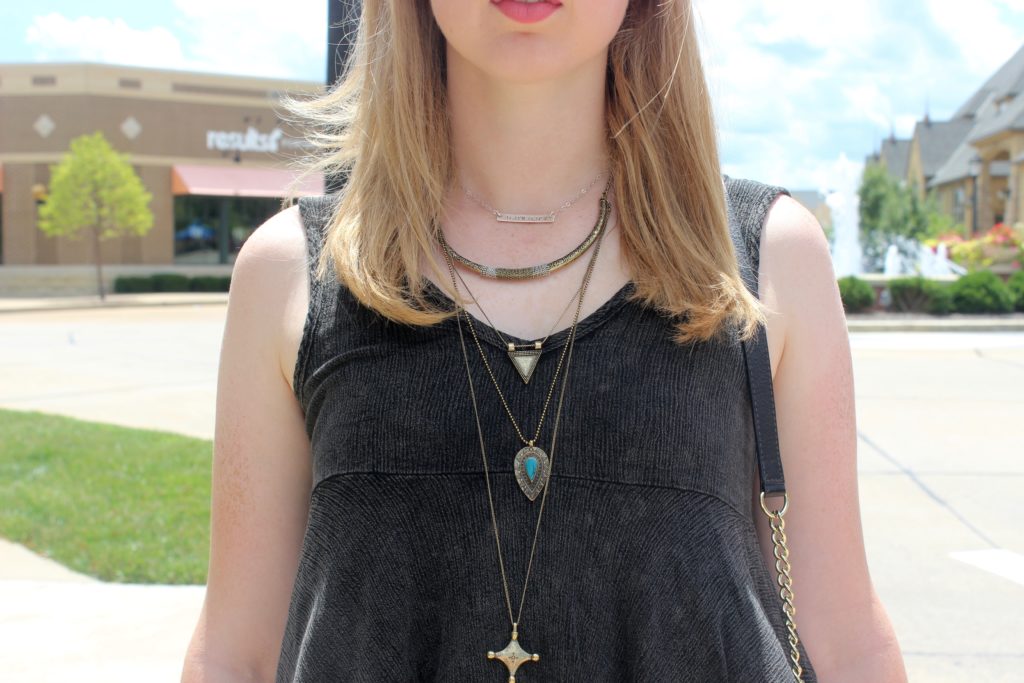 After I showed you my outfit, I wanted to share with you how cute Julia looks! I for one am obsessed with the bralette's front detailing. Isn't it just the cutest? Pop on over to her post HERE to see more on her look. She makes me want to go buy a pair of Madewell flare jeans ASAP.