I hope you all had a wonderful Labor Day Weekend and were able to relax and enjoy your time off. Whether you spent your weekend shopping, grilling out, at the lake, or any other way, I hope you had a great weekend with family and friends. This week, it's back to school for me for my third week of the semester! It's exciting that I have a short week ahead of me, but oh my goodness, it's too early in the semester to already be needing the weekends this badly! 🙂 Today I wanted to share a fun collaboration I did so that you can check out some of the sweet deals that the website has to offer!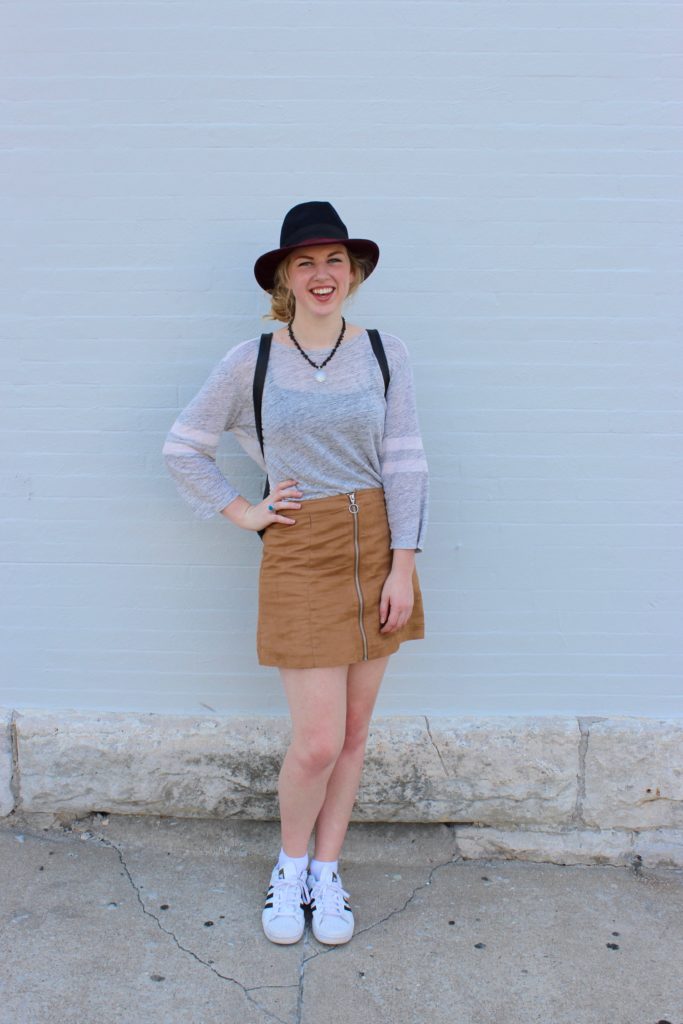 I'm always on the lookout for ways to make shopping for my favorite brands more affordable. This is especially true during the semester when I don't have too many funds at my fingertips! Recently, my friend Elena of Cheetah Talk Y Más, shared an awesome place that is my new obsession. ThredUP is my go-to place to find my favorite brands for extremely reasonable prices!
Normally, you would never see a title of a blog post by me with something like "Deals Under $5" because that just isn't possible. I normally gravitate towards and blog about brands that make quality, long-lasting clothes, so, how is this even possible?! Brands like Forever 21 are the ones that would sell something for under $5, not J.Crew and Madewell! Well now, it's possible.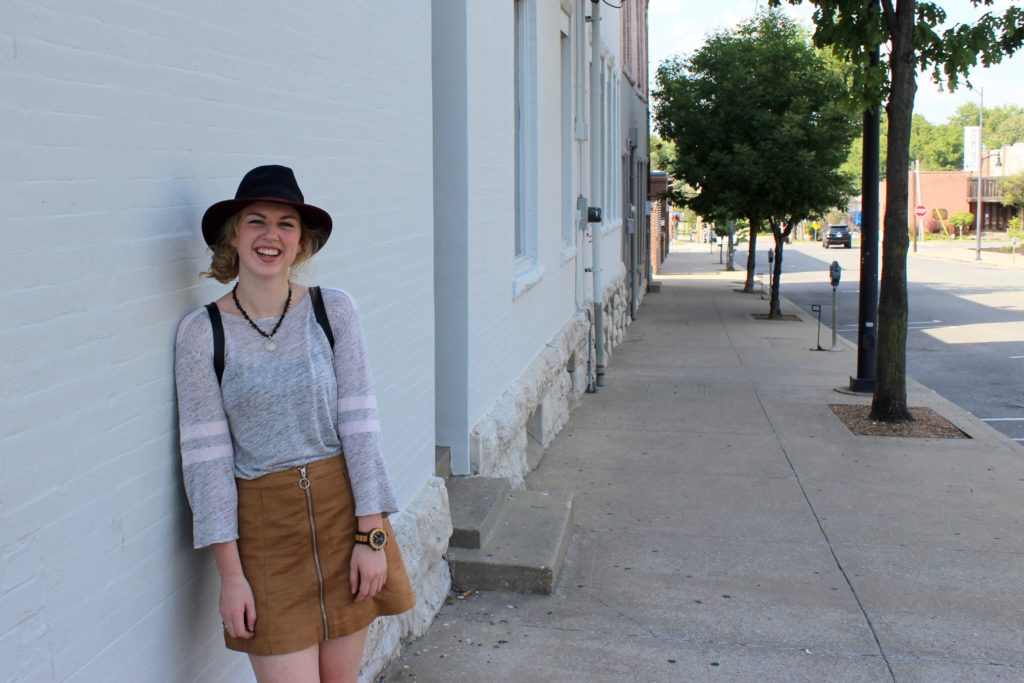 In my recent purchase from ThredUP, I got three tops, two from J.Crew and one from The Limited for a total of $23. All three were in "excellent" condition according to the website, and when they arrived, they truly were like new. In fact, the top I'm wearing here in these photos is one that I purchased on the website for $8!! I can see it becoming one of my favorite tops during the early fall. It's light enough to start wearing now, even though it can still be a little toasty out, yet heavy enough to wear through the cooler months. This top pictured is one that is from J.Crew and I love the contrasting color of the striped sleeves and the back ~ it's just such a cute added element!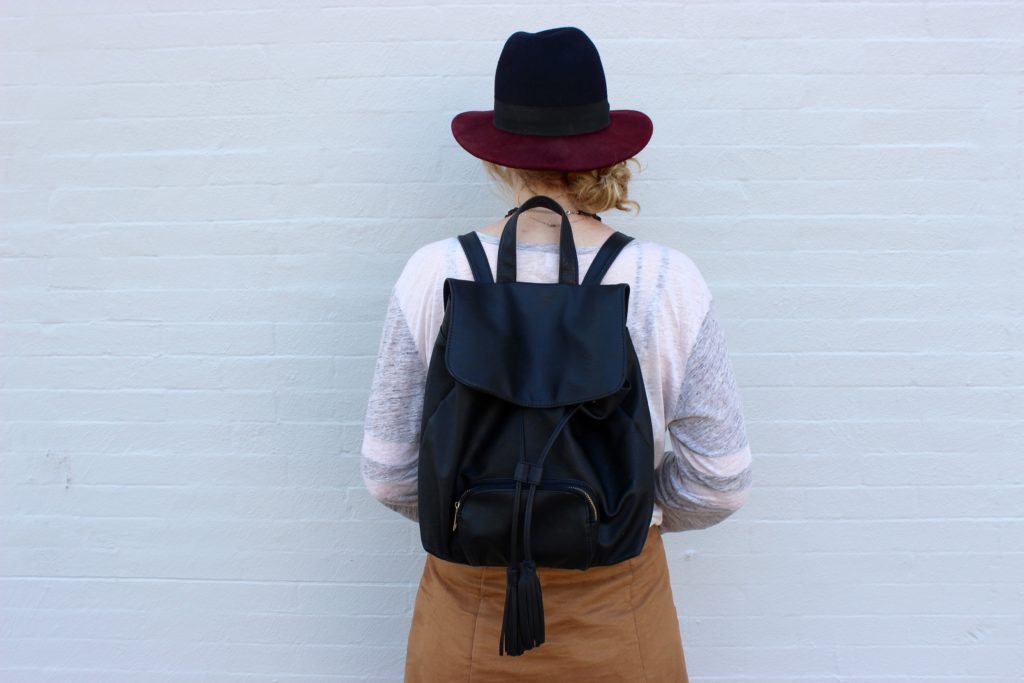 I teamed up with ThredUP for this post and I'm giving you a 50% off coupon to all things J.Crew, because, if you haven't figured it out by now…I'm obsessed. Simply use code JCREW50 to get 50% off your first order! Click here for a direct link! Not only are there sections for deals under $25 and under $15, there are even sections right now for sales under $5! The website is definitely a game changer for me, especially because they sell my absolute favorite brands like Free People, Madewell, and J.Crew! Since they also have a service where you can sell your clothes to them to buy, I sent in a huge (and I mean huge) bag of clothes ~ so we'll see how that goes! The bag was so big that I dropped it in the middle of the mall on my way to the post office! Oooops…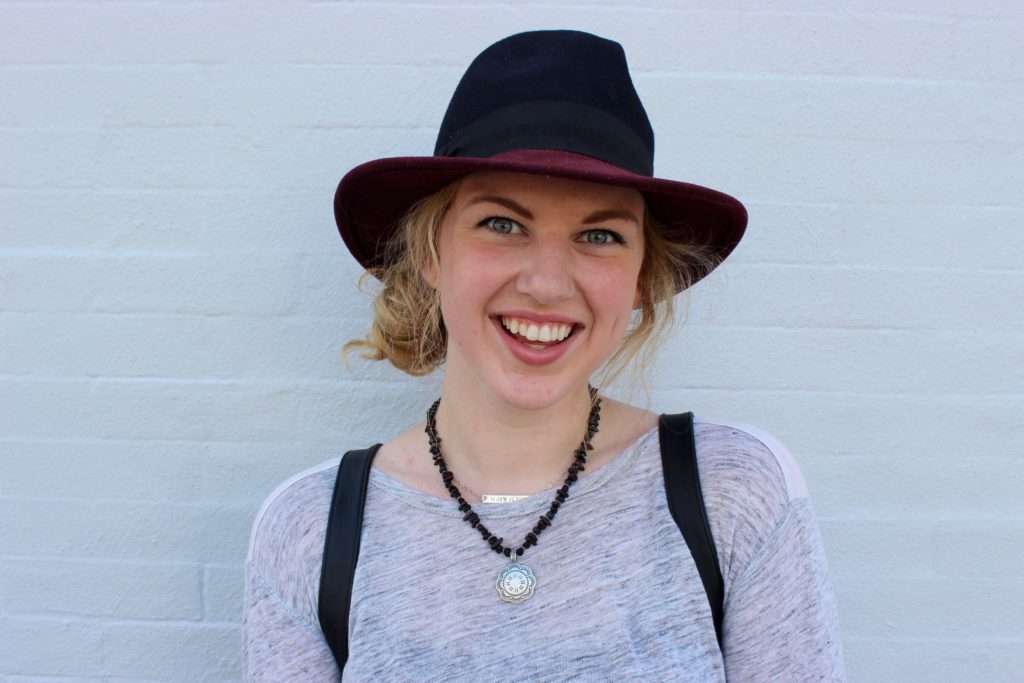 Shortly you'll also be getting a little sneak peek of some other ThredUP looks that were in my order that'll potentially be coming to the blog soon…you'll just have to wait and see! I can't wait to fill you in on how ThredUP's buyback service went for me, too!
Enjoy your week, friends! Only a few more days until the weekend!
Much love,
Olivia