Hey guys,
I've been keeping a secret for a while, and I'm so glad to finally be able to share it! Today is the launch of Men's Corner, a new monthly column that will highlight the different trends in men's fashions and styles that I'm currently loving. I think this will be a great addition to the blog and I can't wait to share it with you all. Since I've been planning this for a while, I have a lot of fun surprises and giveaways in store for the future.
Last year, I wrote all about how I style my JORD watch. Now, that I'm introducing this column, I'm so pumped that I get to share how to style a JORD watch in men's fashion, too! I've always been so interested in men's style, even since before I started my program here at the University of Missouri, so now it's been awesome to delve into a little more of my passion for men's fashion and how to style outfits that work for them and all of their needs. If you continue reading there's even an opportunity for you to win your own gift card to JORD below!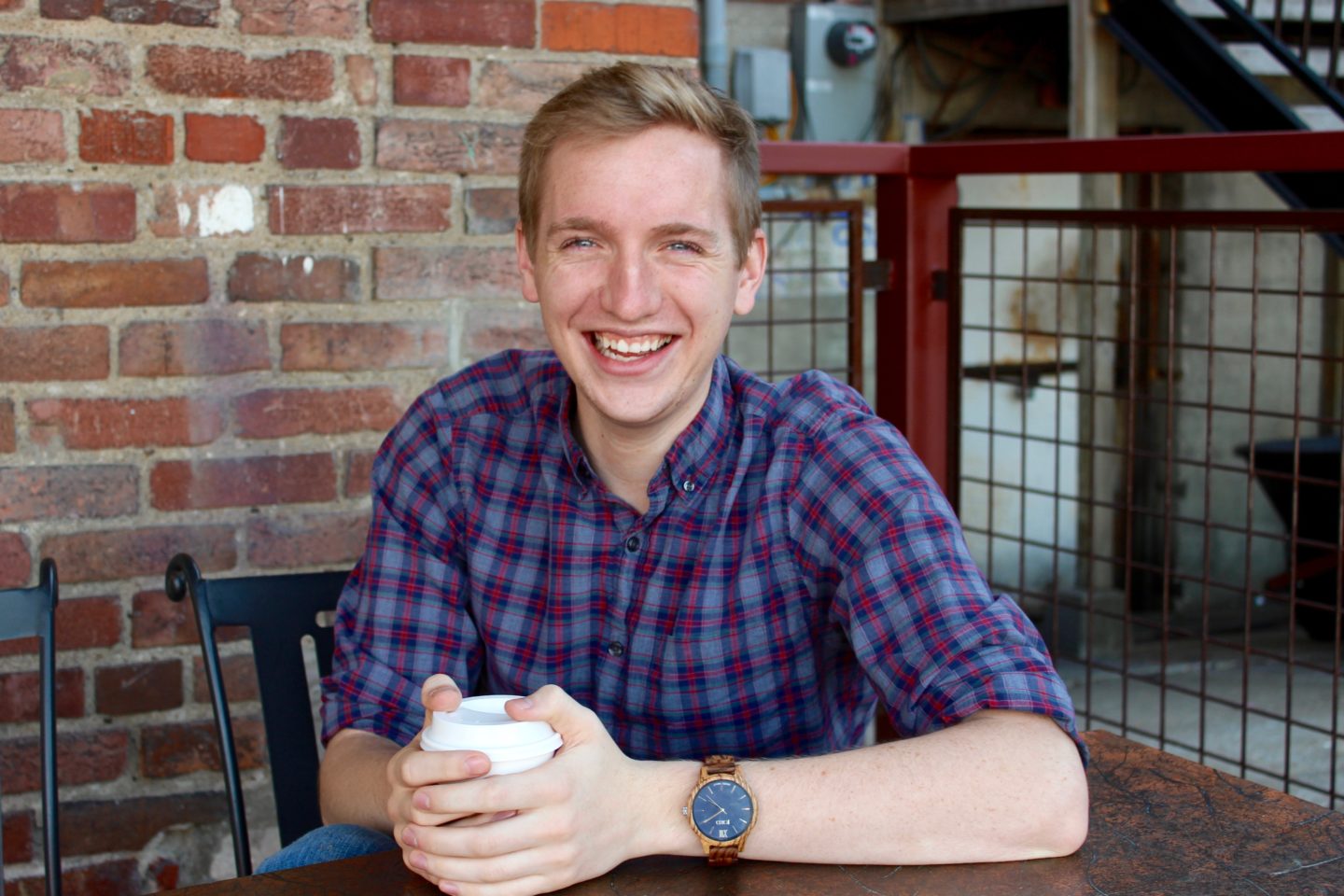 Josh has worn the Frankie watch to a multitude of professional events, and been complemented every single time. It's so fun to see how much it stands out. It's also great to simply be able to look at your wrist and know the time, versus digging around in your backpack or purse for your phone to check the time.
Today, though, I wanted to share just a little bit about a typical Sunday afternoon that Josh and I like to have here in Columbia during the semester. The outfit that Josh is wearing here is simply just a classic button down from J.Crew and jeans from American Eagle, which is relatively low-key; the perfect outfit for a casual weekend afternoon. Then, it's paired with the Frankie watch from JORD, in the Zebrawood and Navy style. The watch makes for such a simple addition to any outfit, but I think if you purchase a watch that stands out and is unique, it will always pull any outfit together!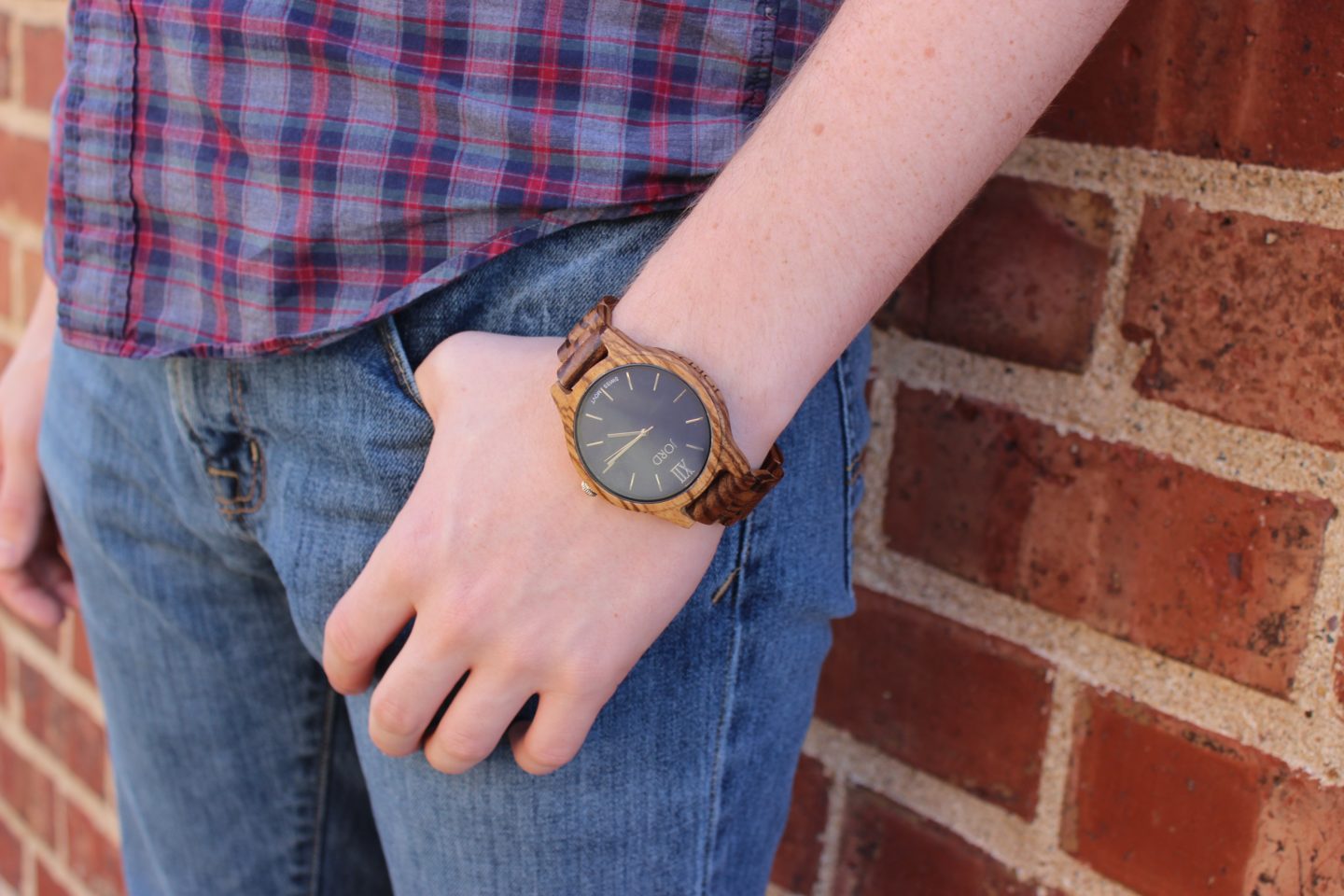 On Sunday afternoons, Josh and I typically go to our favorite coffee shops downtown Columbia, and then spend the rest of the afternoon walking around downtown and enjoying the breezy fall weather. On Sundays, parking is free downtown so it's really simple to head there and spend the whole afternoon. When I first started going to Mizzou, I didn't think there was much to do downtown at first, but wow have I been proved wrong. From record stores to bakeries to some of the best restaurants I've ever eaten at, downtown Columbia is jam-packed full of fun things to do, especially on the weekends! Lately, Josh and I have been doing a lot of shopping downtown for Christmas presents for friends and family! I can't believe it's already November and time to start thinking about presents…yikes!
I teamed up with JORD to help you shop for holiday presents in style, because everyone really needs a great timepiece. Especially for people in this stage of life, whether they're applying to internships like me, or about to graduate from college like Josh. Wearing such a creative, unique piece on your wrist not only makes for a great conversation starter, but it also makes you stand out from the crowd.
So, click HERE to enter a giveaway for a JORD giftcard! Everyone who enters will receive an automatic $20 gift card to the website, and the winner will receive a $75 gift card! What a perfect time to win some money towards a timepiece that would make such a great gift for a family member or friend!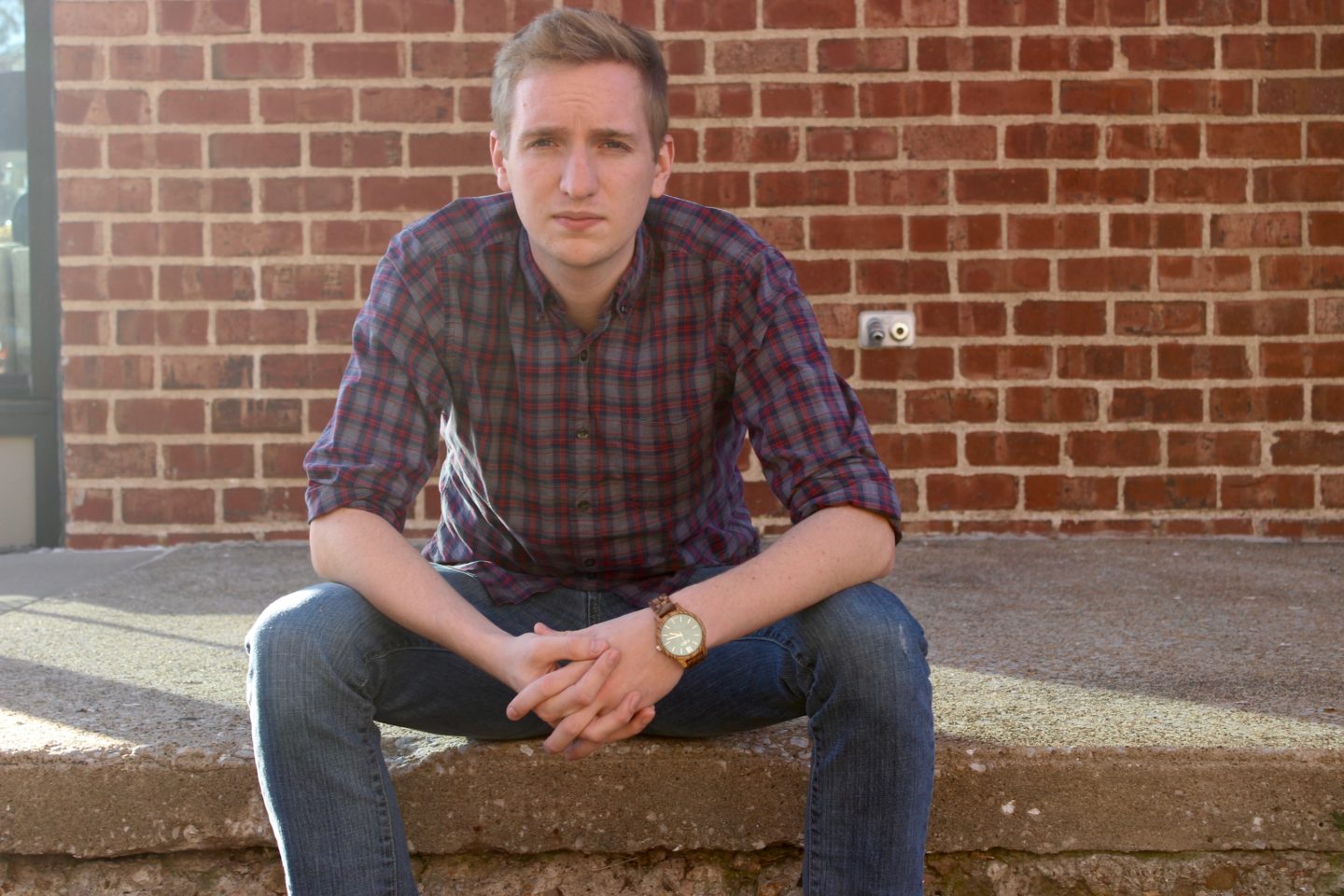 I can't wait to continue sharing different men's trends and fashions that I'm loving in the coming months in all the next editions of Men's Corner posts!
Have a great weekend, friends!
Much love,
Olivia
*This post was sponsored by JORD Wood Watches