Hey guys,
Josh and I have never really done anything too crazy when it comes to gift-giving for Valentine's Day. For us, we are usually saving up for a trip or an experience like an event or a concert that we want to attend together, so Valentine's Day presents aren't usually top priority. However, in case you're obsessed with the holiday yourself, I created a little gift guide for Her that you can send as a "hint" to your significant other. 😉
Otherwise, I came up with some fun Valentine's gifts you can give to anyone in your life that you love. Whether you're celebrating Galentine's Day in the spirit of Parks and Rec, or simply wanting to send your bestie a fun pick-me-up in the mail, most of these items are at a pretty affordable price point and very festive. My personal favorite? The Sriracha bottle "Hot Stuff" pouch! How fun is that?!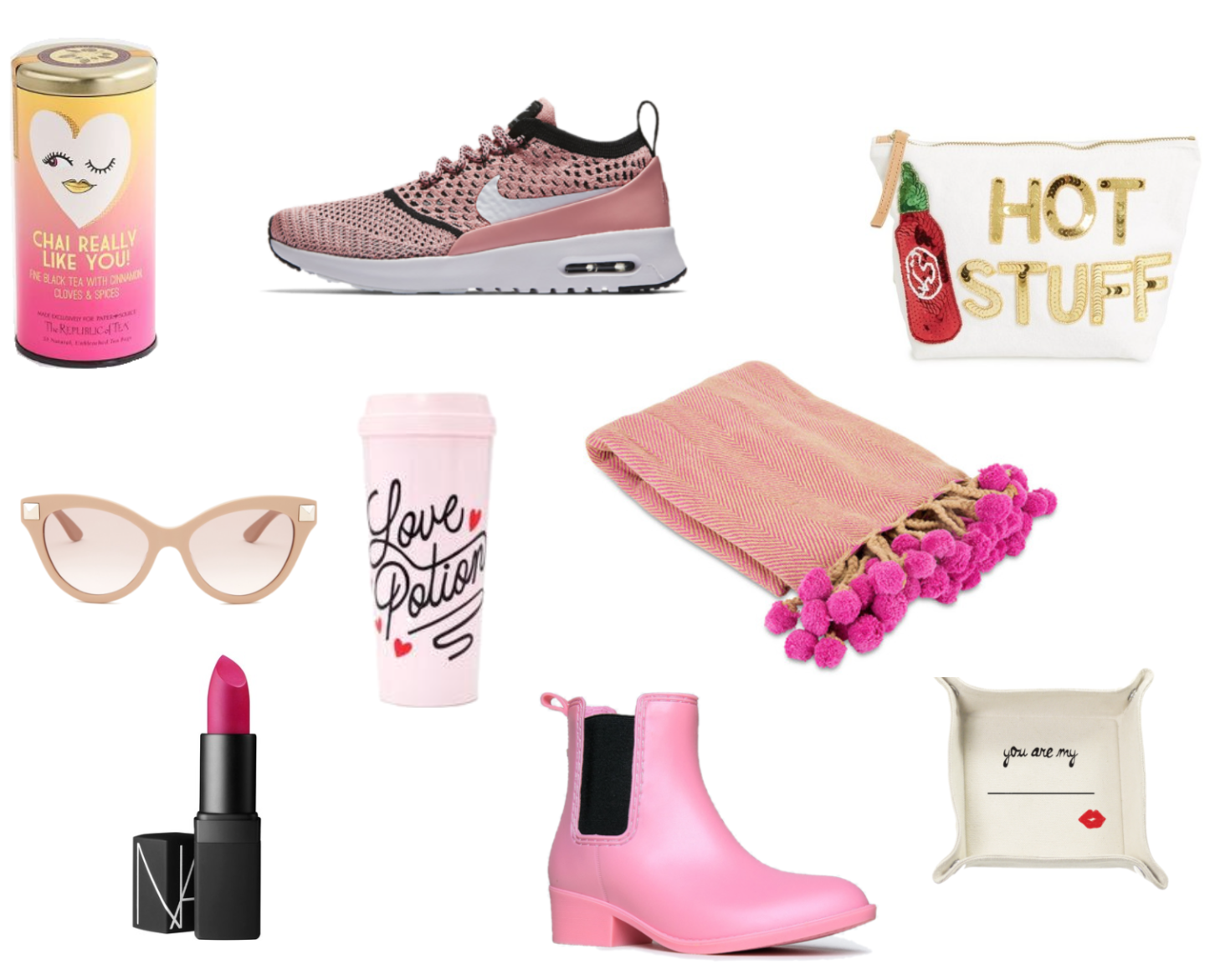 Nike Air Max Thea Flyknit Woven $150
Bow + Drape Hot Stuff Pouch $39
Love Potion Thermal Coffee Mug $14
Valentino Cat Eye Sunglasses $70
However you celebrate Valentine's Day, and whoever you end up spending it with, I am so thankful for you all and love you all so much! Thanks for supporting me on my blogging journey ~ I'm sending lots of love out to you guys!
Olivia