How My Perception of Self Care was Completely Changed
Recently, I was involved in a speaking symposium where a student from each of the six departments within my University's College of Human Environmental Sciences gave a presentation on a topic derived from their field of study. My presentation was called "Hacking Fast Fashion – Making Quality Purchases in an Age of Cheap Clothing". That is something that I'll speak to soon and I have another post in the works for. As you may know if you've been reading the blog for a while, I am very passionate about sustainability within the fashion industry and have a lot to share on the topic. However, that's not what I'm going to be sharing this afternoon with you. Another speaker was from the School of Social Work and gave a presentation that really stood out to me.
Her topic was on the importance of self care. Throughout the presentation, she outlined different reasons people typically give for not putting an emphasis on self care. Whether it was the fact that we often feel "too busy", we don't feel we need to be proactive, or a variety of other reasons, there are always excuses. However, she mentioned how self care can be done through things we normally do, simply with just a change of mindset. As I learned in one of my classes recently, we are part of the "always on" generation. We are always on our phones, signing up for more responsibilities, going out and about, and running ourselves thin. There is something about taking time out of our day for self care that for me in the past, always made me tell myself "I literally have no time for that".
When we are going about simple tasks, if we change our motivation and look towards this action as intentionally setting this time aside as dedicated to self care, we will feel so much better. This really opened my eyes to how easy this could really be. Now, believe me, I've read my fair share of self help books and listened to oodles of podcasts on meditation, intention, and taking care of yourself. All of those resources have attempted to show me how I need to recreate my life and do everything different. But after listening to this presentation on simply going into the normal things with a bit more intention, I wanted to give it a go.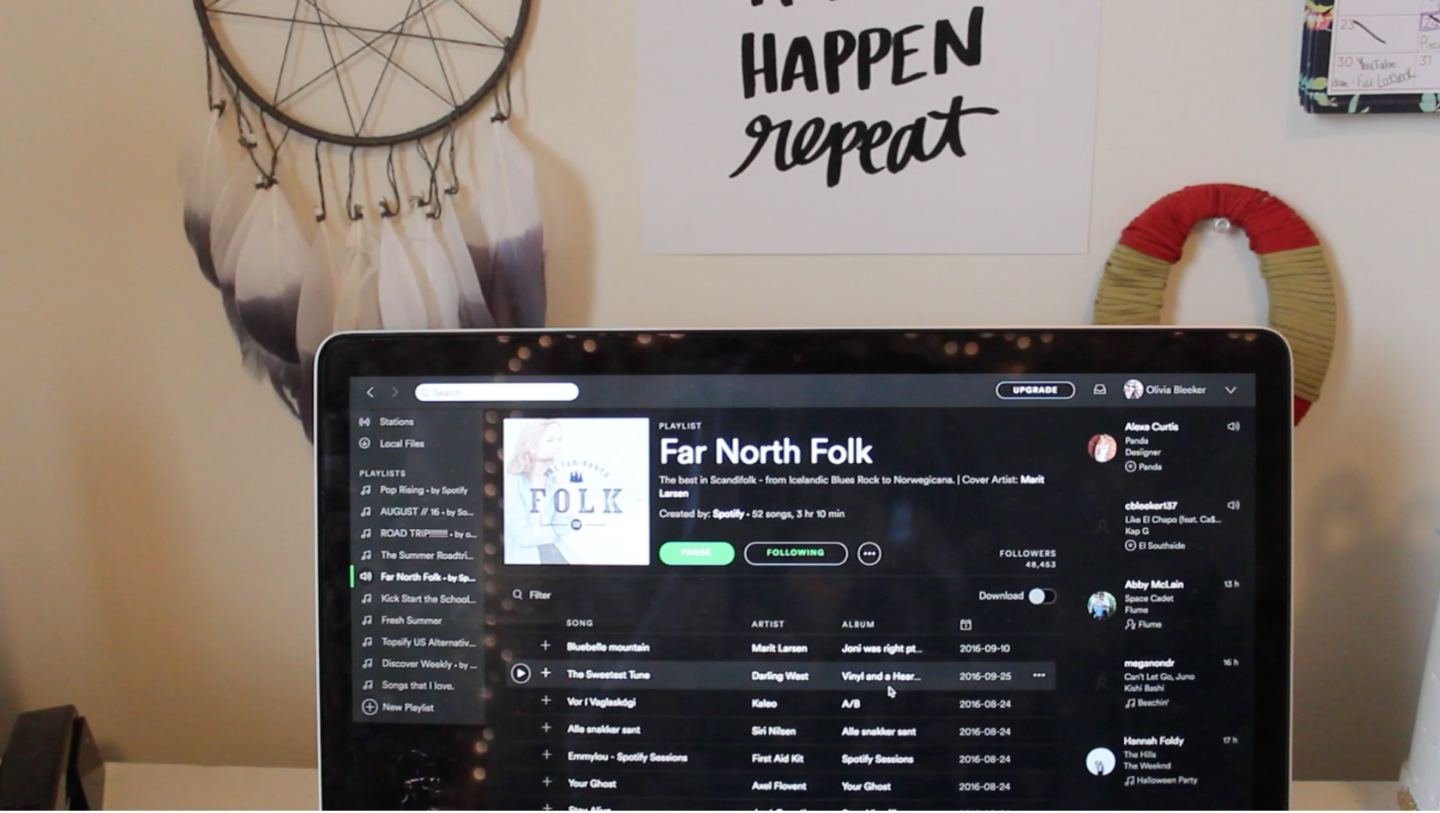 For me, creating a nightly routine of self care has been a game changer. Let me be the first to tell you, I am the worst morning person you'll ever meet in your life. While so many people are all about self care in the mornings to start the day off right, I don't know if I'll be one of those girls anytime soon. Instead, I created a nightly ritual that I go into intentionally just for me.
Even after a few weeks of doing this, I feel exponentially less stressed out, even as finals week looms around the corner and I go through one of the busiest and most hectic times of the semester. Some of the things I do during this nightly routine are things I've been doing for years. But, they are so much more meaningful when I go into them with the intention that this is a time for me.
What My New Self Care Routine Looks Like
For starters, I take a shower. How simple is that, right? I mean, we all have to bathe and stay hygienic individuals, so of course this is something we all do. But, instead of simply going through the motions and thinking about how I can take the fastest shower so I can get more homework accomplished, I prepare for my shower with the thought that I am going to give myself the next 10 minutes or so completely to relax and not stress out about all that I have going on. That in itself has completely changed the way that I take a shower. I listen to relaxing music, I take my time as I wash my hair, and I sometimes even have a candle in the bathroom.
After I get out of the shower, I take off the remaining makeup that didn't come off in the shower and cleanse my face with the Nip + Fab Glycolic Night Pads. Then, I put on the Glycolic Fix Radiance Shot, which I leave on until the morning. When I wake up, my face is so bright and moisturized as a result. I've never been one for any kind of nightly or morning routines in the past, but honestly it makes me feel so pulled together with my life when I take a bit of intentional time to do something that is good for me.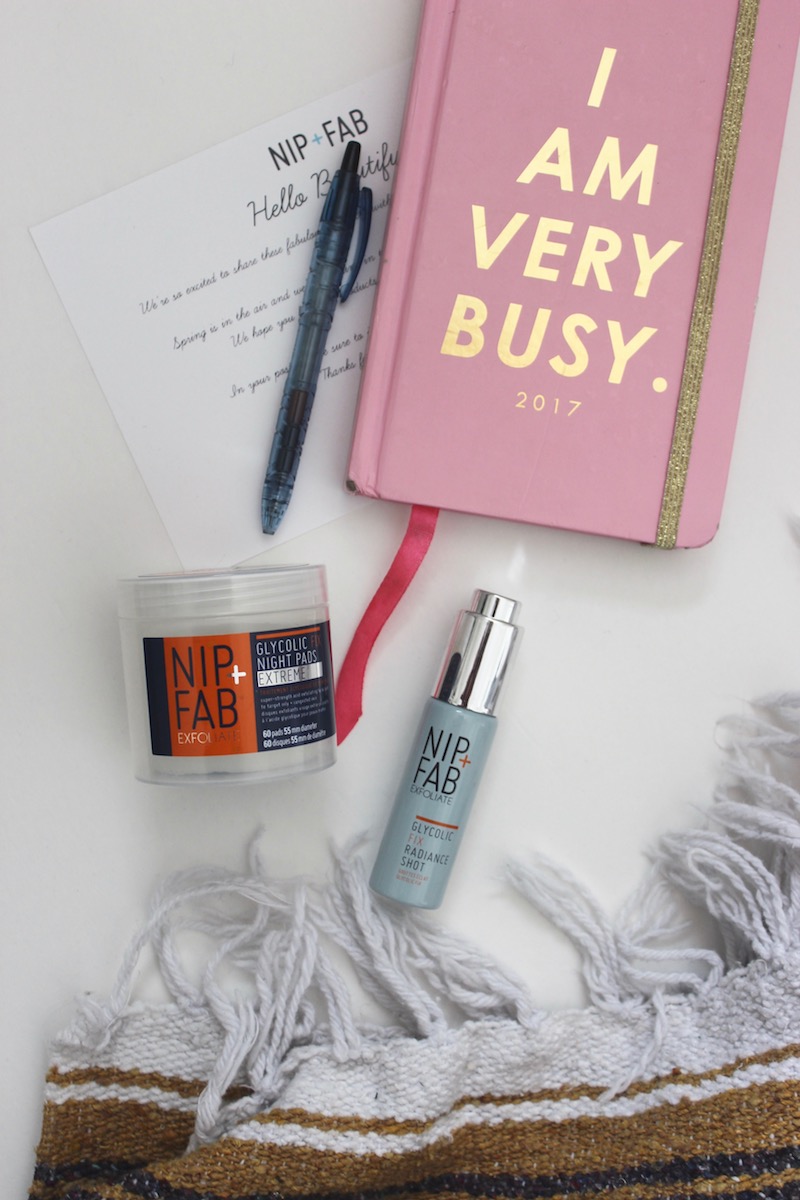 While I'm doing all of this, I am sure to be listening to lots of music that I love. While I do love a good rap playlist myself, this time is all about staying relaxed and getting rejuvenated, so I tend to stick with my more calm and classic faves like The Avett Brothers, Rend Collective, and First Aid Kit.
Then, in true Olivia form, I read a book with either a cup of coffee or some tea. I've been drinking a lot of tea ever since I got back from studying abroad and I don't see my love for it dying down anytime soon! I also love to scroll through Pinterest while listening to a few of my favorite podcasts. You can check out a few of my favorites here! However, I tend not to look at Pinterest too much before bed because I've been making a conscious effort to limit my screen time right before bed, because I truly believe it is what's helping me feel so relaxed right before bed and able to sleep well.
Like I said towards the beginning of the post though, the key factor of self care is all about intention. When you go into anything you do with the intention as treating it like self care, it can be, and it honestly changes your mindset so much!
I hope you are able to find the things that work best for you as part of a self care routine and can begin something perfect for you soon!
Happy Friday!
Olivia