This shop has been compensated by Collective Bias, Inc. and its advertiser. All opinions are mine alone. #DDIcedCoffeeToGo #CollectiveBias
After returning to the United States less than a week ago, I've already been thrown into the process of unpacking from my summer interning in Guatemala and repacking to head back to college for senior year! Needless to say, it's been slightly chaotic. I'm gearing up for a fun senior year with some of the best friends in the world as my roommates, and an exciting (but heavy) class schedule to match! In the meantime, I've been working on finishing up my summer classes, seeing all of my friends here at home, and spending as much time with my family as possible.
If you've read the blog or followed me on Instagram for any time at all, you'll know that I am absolutely addicted to coffee. After a summer living in Guatemala, you can be sure that my coffee love only increased, as I was surrounded by some of the best coffee in the world on a daily basis! Upon coming home, I was looking for something that would keep me fully powered all day long and be super tasty, after falling even more in love with coffee this summer. Enter Dunkin' Donuts® Iced Coffee from Kum & Go®.
The best part about this is that I can be so efficient with my day! Since the Iced Coffee is available at Kum & Go®, it's a multitasker's dream come true – I can put gas in my car and get my own personal fuel for the day all in one quick stop. After trying all four of the flavor options, Mocha, French Vanilla, Original, and Espresso, I'm 100% hooked!
I wanted to share my top 3 productivity tips with you while we are on the topic. Heading back to school, I always try to check my procrastinating ways at the door, because it is not welcome anywhere near me during the school year! Especially as I face this school year with only two semesters of my undergraduate career in front of me, I am excited to finish as strong as I started.
Work to Your Own Tune.
Whether you're into smooth jazz or country (reggaeton is my personal favorite!), make yourself a killer Spotify playlist that you feel great jamming to when you're in need of getting to work. Usually when I'm studying, I either study in silence or to acoustic versions of my favorite songs, but if I'm looking to be productive and getting an entire "to-do" list accomplished, I really like to turn my music up and jam. Follow me on Spotify if you're looking for a little inspiration!
Use Your Planner.
Oh my goodness I can't stress this one enough. In order for me to maximize my productivity for the day, I write everything out in my planner, but not only that, I even color code things by class and by level of importance. It helps me so incredibly much to be able to simply look at my planner at a glance and get an idea of my responsibilities for the day. Then, once I am able to check things off, I feel even more productive and there's really an incentive to accomplish things that day. Another helpful thing about this is that I can look back and remember what I've already completed or what I did on a certain day, which is much better than trying to haphazardly remember things at the end of a long day! Believe me, I've been there!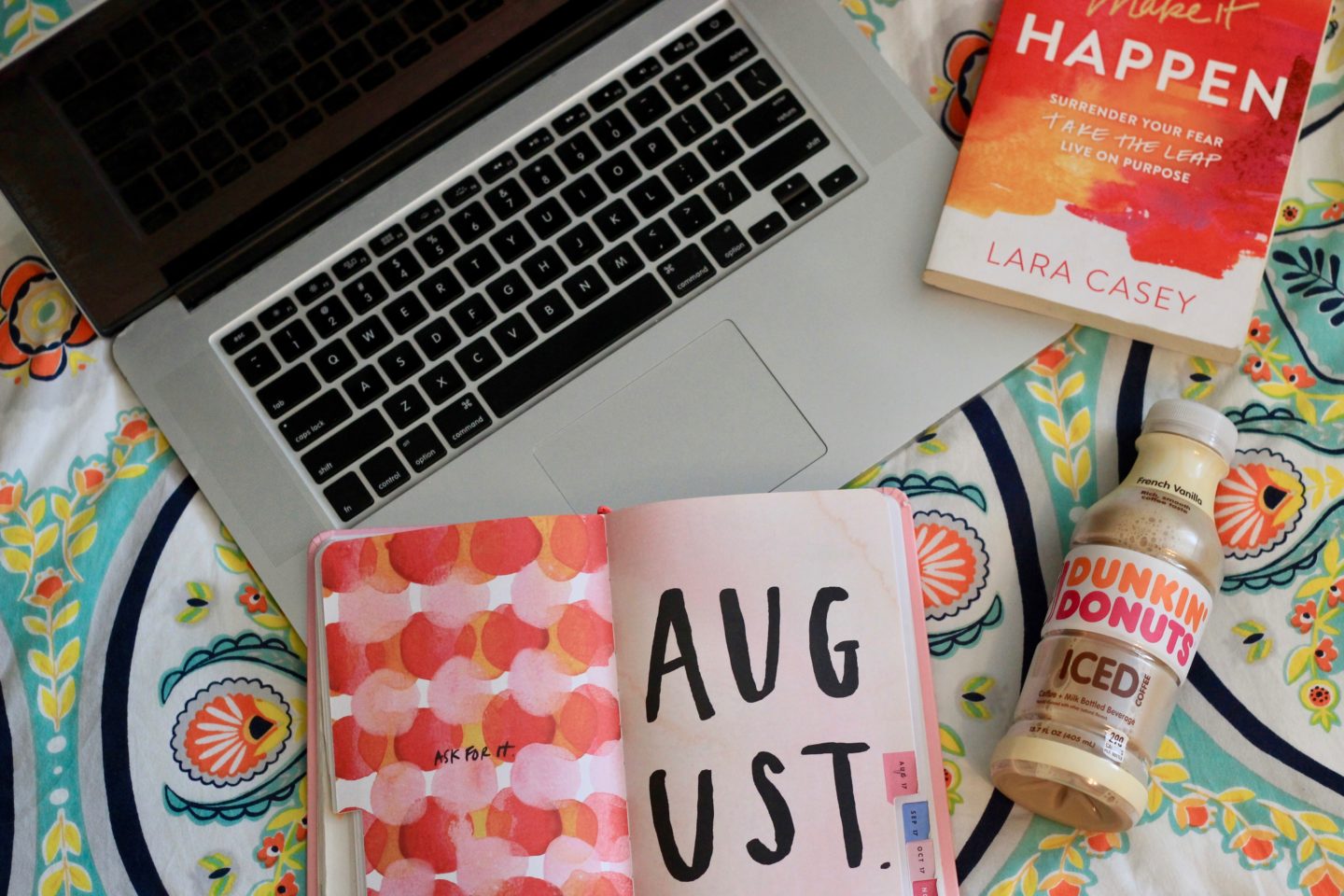 Plan Ahead of Time.
Like I said before, I have some heavy tendencies that lean heavily towards procrastination. The one thing that's really helped me in this area is planning things ahead of time. This can be really simple things such as planning out my outfit or packing my backpack before I go to sleep, or it can mean more involved things like making a grocery list, digging out my rewards card, and clipping coupons before I even step into the store.
Kum & Go® Rewards Program is a great option to receive not only discounts specific to fuel savings, but also on food and drinks!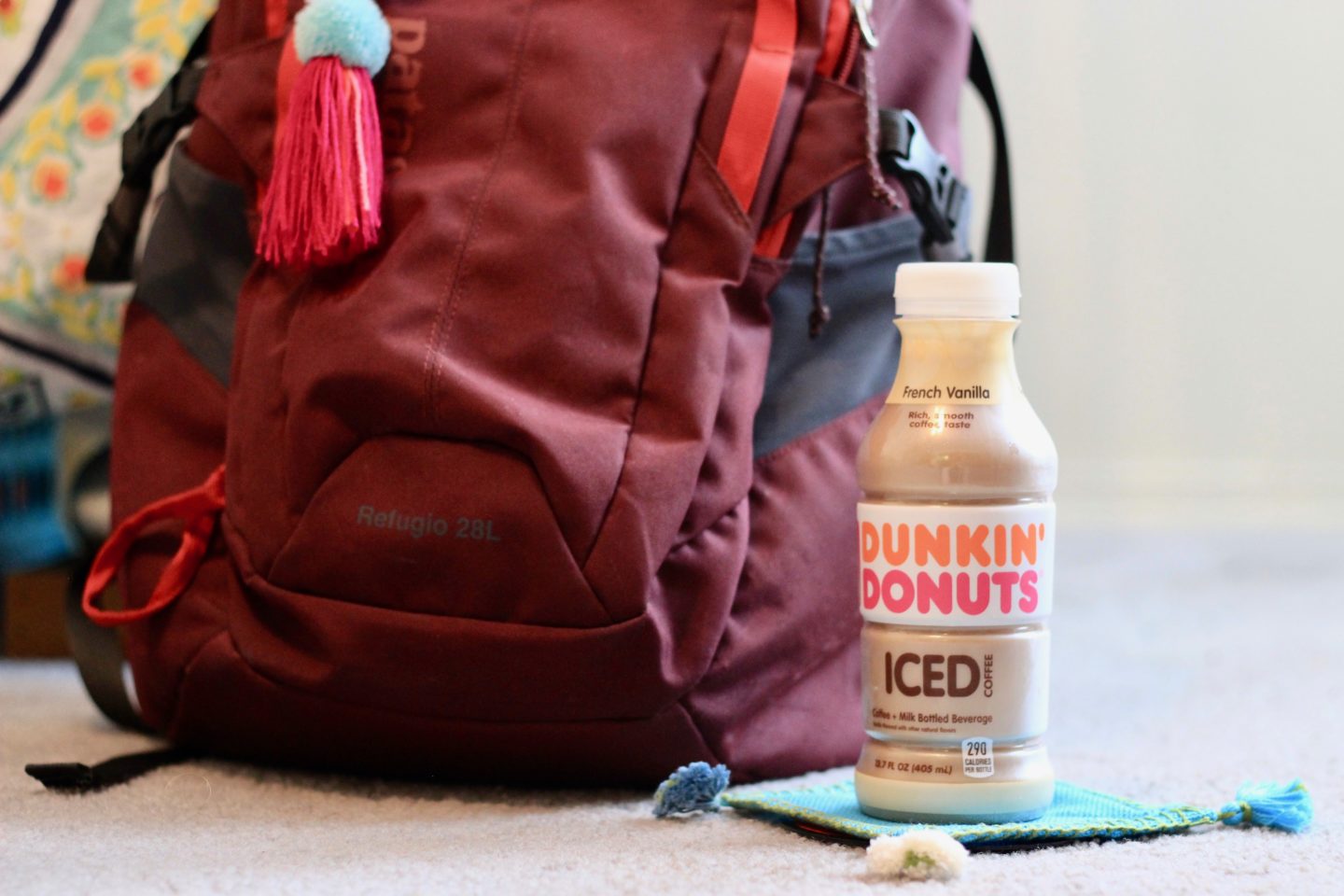 Be sure to hashtag your photos #DDIcedCoffeeToGo so I can see all the places that your Dunkin' Donuts® Iced Coffee is fueling you to go! Happy productivity, whether you're headed back to school this semester or not!
Much love,
Olivia