Hello friends!
I hope you are enjoying the holiday season. How crazy is it that the holidays are upon us already? This time of year also means that it is gift guide season!
While I don't go crazy making gift guides for every possible person or occasion, I always make a few catered to my favorite things. Enter traveling! After traveling quite a bit for the past few years, I gained a bit of knowledge on the things that actually prove helpful for travel. In addition, I've not only polled close traveler friends but also my Instagram community to create this travel gift guide!
While everyone travels differently + with different needs, there are a few things that we all in common can find helpful!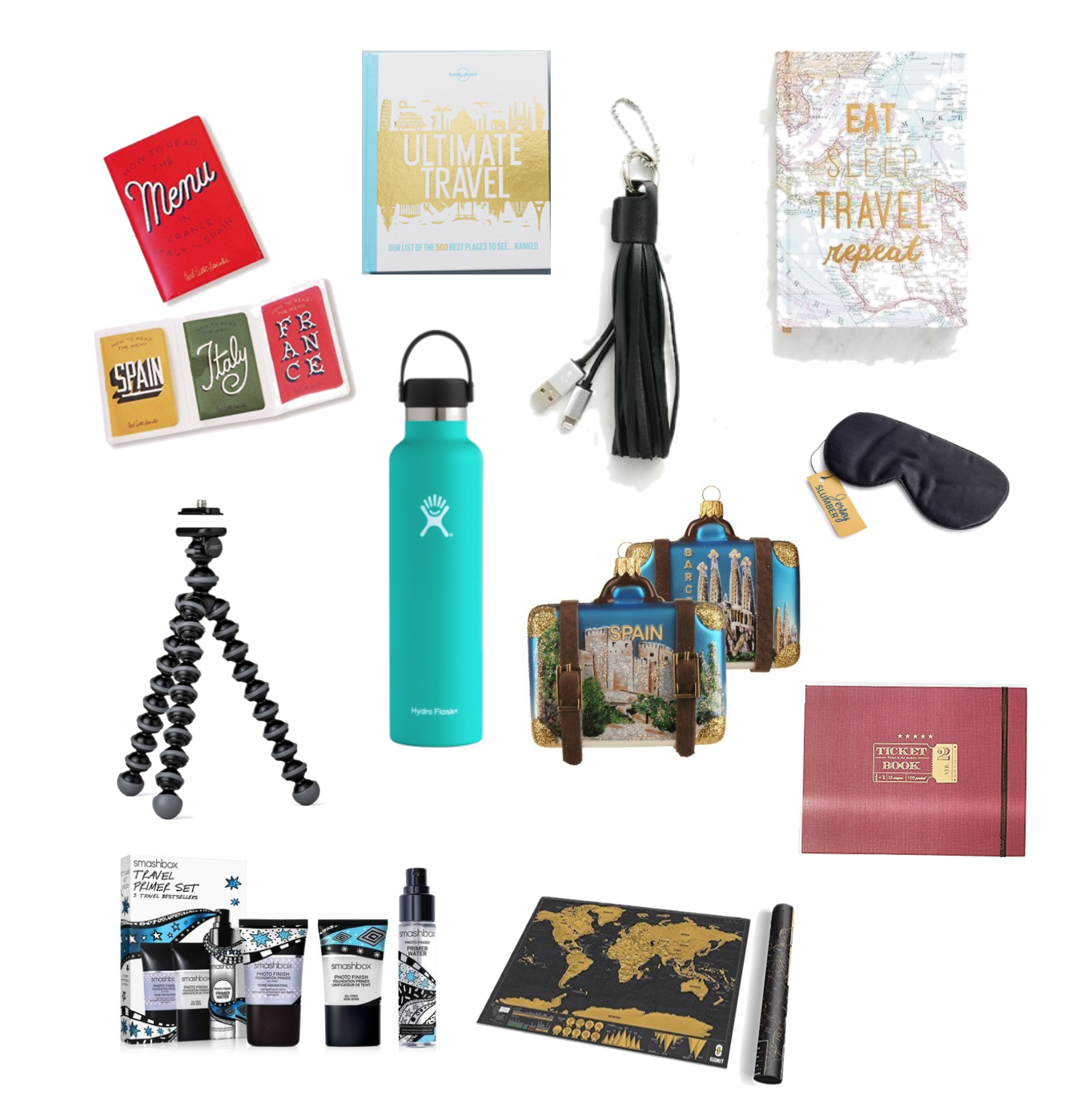 Lonely Planet's Ultimate Travel Guide – $25
Black Tassel Power Cord Keychain – $33
Eat, Sleep, Travel + Repeat Journal – $13
Hardcover Ticket Stub Journal – $27
Scratch Off World Map – $30
Handblown Suitcase Ornament – $22
Hydro Flask Water Bottle – $35
Smashbox Travel Primer Set – $22
GorillaPod Tripod – $16
How to Read the Menu Books – $10
Not only are these products some of my favorite items, many of them are perfect for both the male or female travelers in your life…all at a really great price point! When I'm shopping for friends, coworkers, mentors, etc., I look for thoughtful gifts that I know they'll love, yet don't completely break my Christmas present budget. I found that many of these gifts fall into a really doable price range and are great picks for almost any traveler!
Let me know in the comments below what other gifts you get for the travelers in your life!
Best,
Olivia