Hello friends! I have something to say. There is hardly anything better than finding some vintage treasures or the cutest organic clothing, especially when you support your town and shop locally. So, I am here today to tell you about my absolute most favorite places to shop local in the St. Louis area! These are places in St. Louis that I have spent many summers scouring for. The local, one-of-a-kind places here are like none other. So, get ready to pack your bags and head over to St. Louis if you don't live here, because I'm pretty sure these places will convince you that St. Louis has some pretty great things to offer!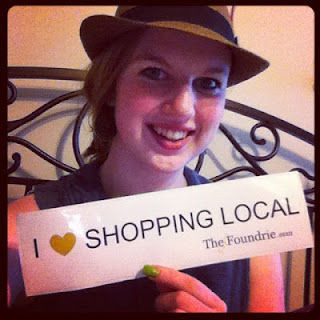 #1 The Foundrie
Well…you know all that nonsense about saving the best for last? Well…I'm sorry…I couldn't contain myself! My most favorite place of all is 
The Foundrie
! Everything here is sold by a plethora of different vendors, and despite its location inside of Chesterfield mall, there is nothing typical about this store! There are so many lovely displays, organic clothes, fabulous decor & unique jewelery finds here, it is WAY hard to drag me out of here! This is for sure my #1 pick as far as local shopping goes around St. Louis. A bonus is, the sweet owners offer at least one DIY class a month which are always HUGE hits for every age group!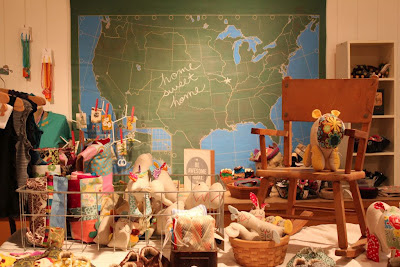 Everything at the Foundrie pretty much calls my name, ha!
#2 The Swan Cottage
Located in the heart of one of my favorite St. Louis shopping districts, historic Webster Groves, the Swan Cottage is always stocked with more of the delicate, lacy, vintage finds that I love so much. At the Swan Cottage, the owners also have a hankering for vintage beach themed things, so when we discovered this place, we promptly changed our bathroom theme to a vintage beach theme with everything we bought here; LOVE IT! With it's English country feel, the Swan Cottage is for sure one of my favorite St. Louis spots to shop!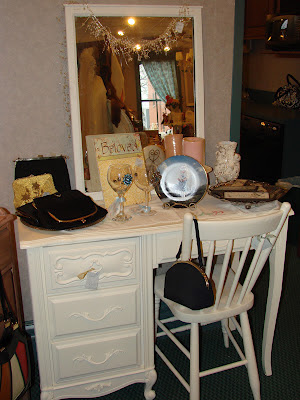 The Swan Cottage is always picking up the best flea market finds and always has great stock!
#3 Oma's Barn
My favorite whimsical, home decor store….opened right inside of a real barn, Oma's Barn! The finds that I have bought here have ranged from vintage suitcases, to the most BEAUTIFUL distressed sconces for my bedroom walls. From the creaky floors, to the big red barn doors, this place can't get any more rustic. Although it is quite a drive in the middle of nowhere to find this place, it is definitely well worth the drive; believe me. It is a must see!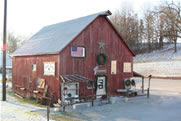 I love the amazing barn that the store is located in!
#4 Winslow's Home
This place brings back such good memories to me, because it is just SO unique! Not only is it a home store, 
Winslow's Home
has a restaurant and food supply store here too, as well, with all of the food straight from their farm in nearby Augusta, Missouri. It is so precious and classy all in one (i know, i know, precious and classy sounds like a strange combination, but somehow, Winslow's manages to pull it off very classily!) Along with the shopping and groceries here, they are open for lunch and dinner and also offer catering, so basically they cover SO many bases, you know that you'll have to try it out sometime soon! Enjoy!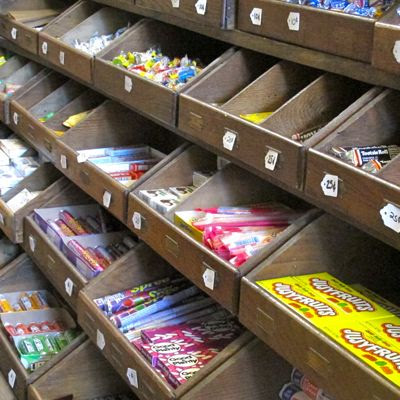 Along with everything else they offer, Winslow's has a pretty "sweet" candy stop! 🙂
 #5 Winding Brook Estate
Wow. Wow. Wow. Can I just first of all say how in love I am with
Winding Brook Estate
Lavender Farm? Well, I am. First of all, you can go out into the Lavender Fields right on the lovely property tucked away in the hills of Eureka & pick your own lavender straight off of the vine. Or, you can visit the shop which is located on the property in a 100+ year old farm house that sells SO many lavender products! My favorite things here besides the fresh lavender are the diffusers (SO RELAXING) or the lavender lemonade (although it's a seasonal treat, if you go when they're making it, it is a must try…SO GOOD!)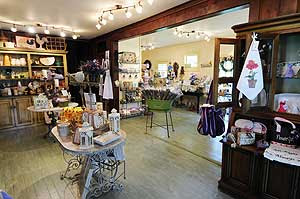 Well, there you have it, folks. My 5 current obsessions of local shopping in the St. Louis area. Please support your local businesses, regardless of where you live, because these precious people need each and every one of us just in order to survive in their shops. I'm a huge supporter of local shops, so please let me know what your favorites are, wherever you live, so if I travel to your town, I'll have all the best places pre-scoped out! Ha! Have a fabulous day, lovelies!
Much love,
xoxo,
Olivia