Living in mid-Missouri, there are often days when I wake up in the morning for class and am absolutely freezing. So, I dress accordingly. By the time I get out of class at 3, I'm ready to get out of the clothes I'm in because I'm sweaty and gross, due to how quickly the weather has changed. Since this is such a common theme that reoccurs every year (or so it feels like), I decided to put together a list of my most trusty pieces that have served me under all weather conditions. Each piece that I'm sharing with you today is not only versatile, but also on trend and in an affordable price range. You can find all three of these items commonly, which makes it all the easier to add them to your wardrobe for year-long staple items!
1. A Denim Skirt. 
My denim skirt is honestly one of the most versatile items in my closet currently. Not only have denim skirts completely come back into popularity with force, but they are also so easy to pair with anything. From wearing this skirt dressed down to class, or dressed up to a football game or out with friends, it has proved to be such a trusty piece that I can wear again and again whatever the occasion.
Spring/Summer Look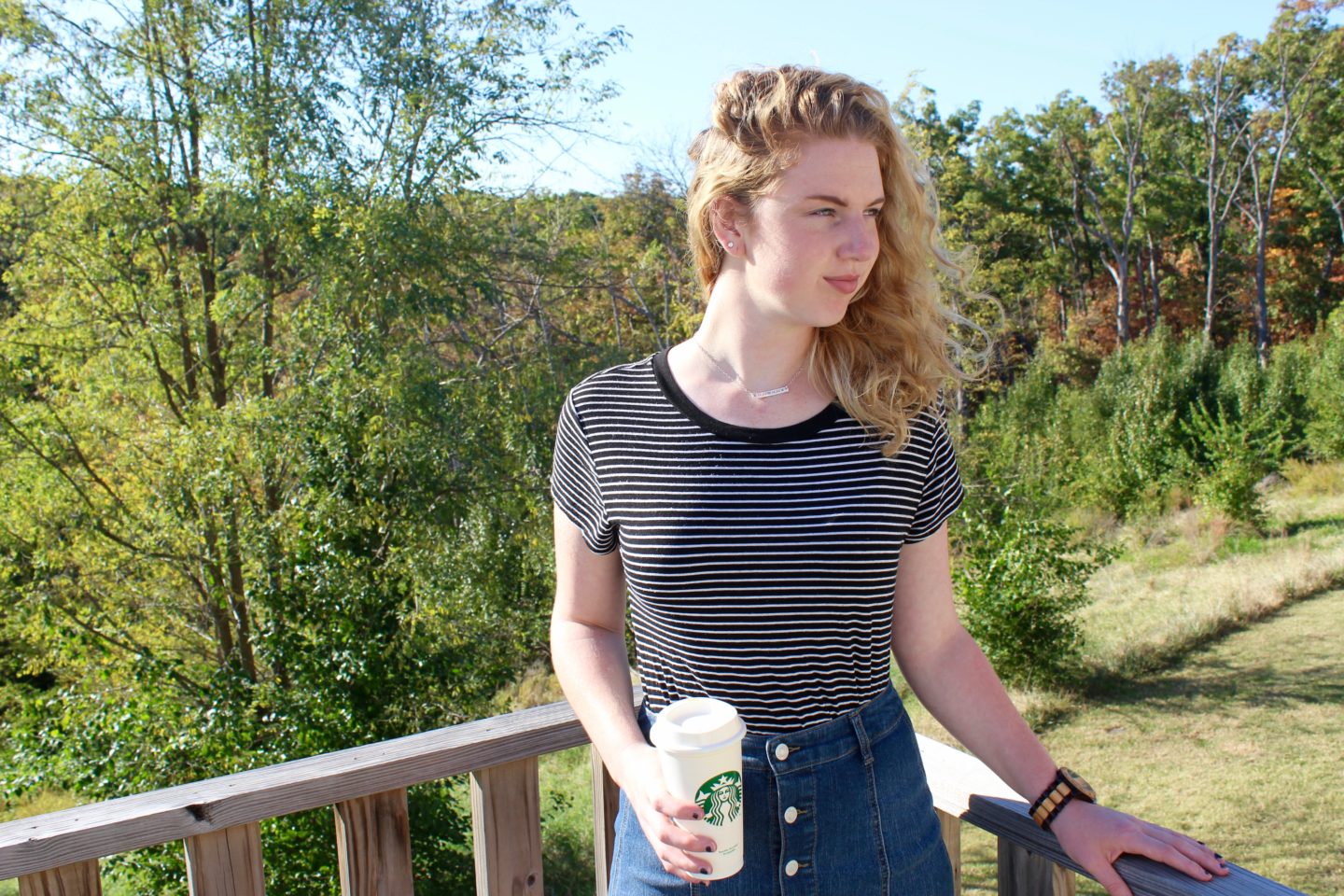 Fall/Winter Look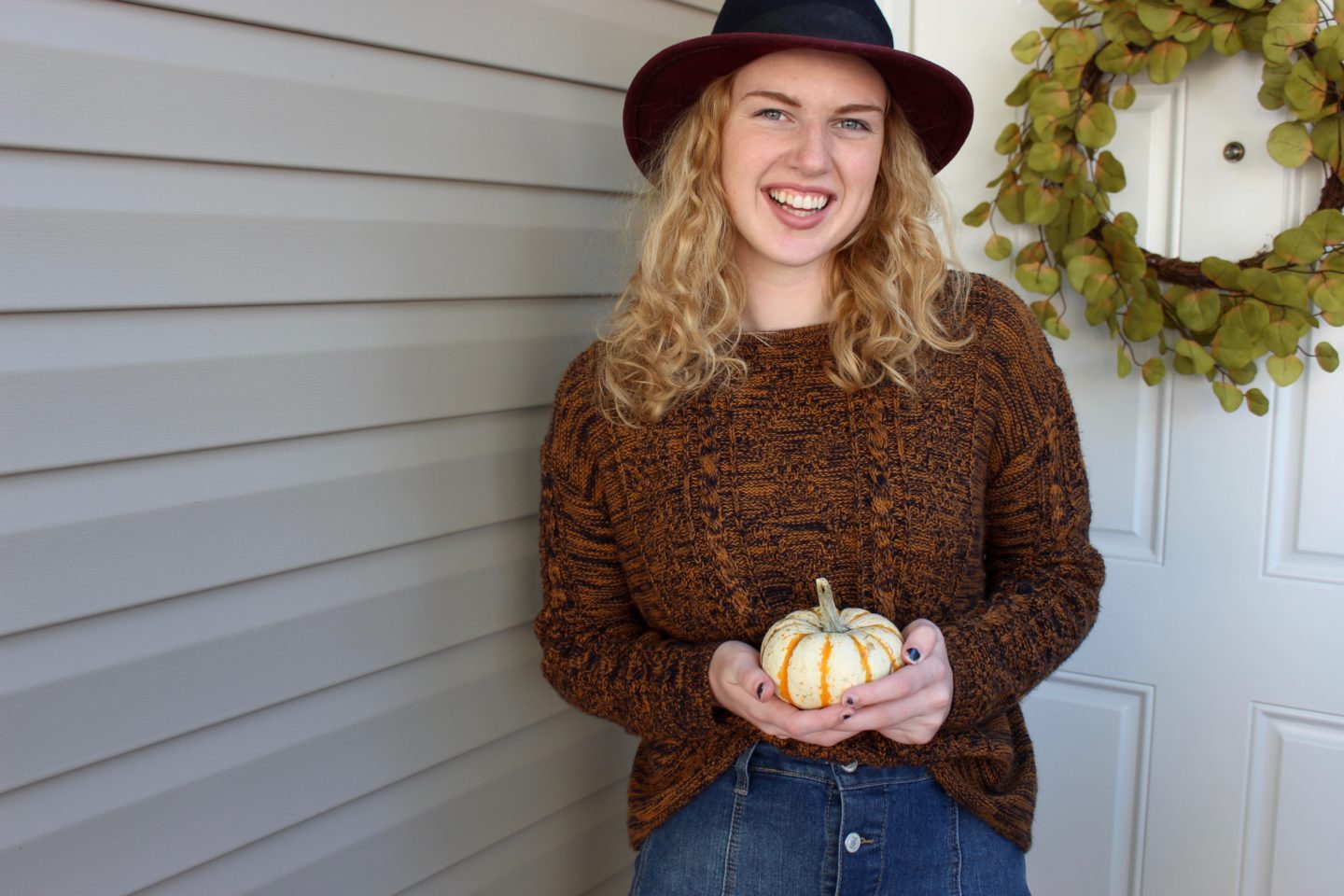 2. A Kimono.
Even before they were popular, I've always been a fan of kimonos. The fact that they add so much to an outfit without much effort has always attracted me, but now, it also just seems that they are always in season, no matter the weather. It's so easy in the summer to throw them on over a tank and shorts outfit, and just as simple to throw them on in the late fall over jeans and a 3/4 length top. I'm always easily persuaded to buy more kimonos because I just always tell myself, "you can always wear this, whatever the weather!" 😉 If you like this kimono, (since it's sold out) add me on the Hanger app and send your girl a borrow request! My username is @oliviableeker and I'd be glad to share the kimono love with you!
Spring/Summer Look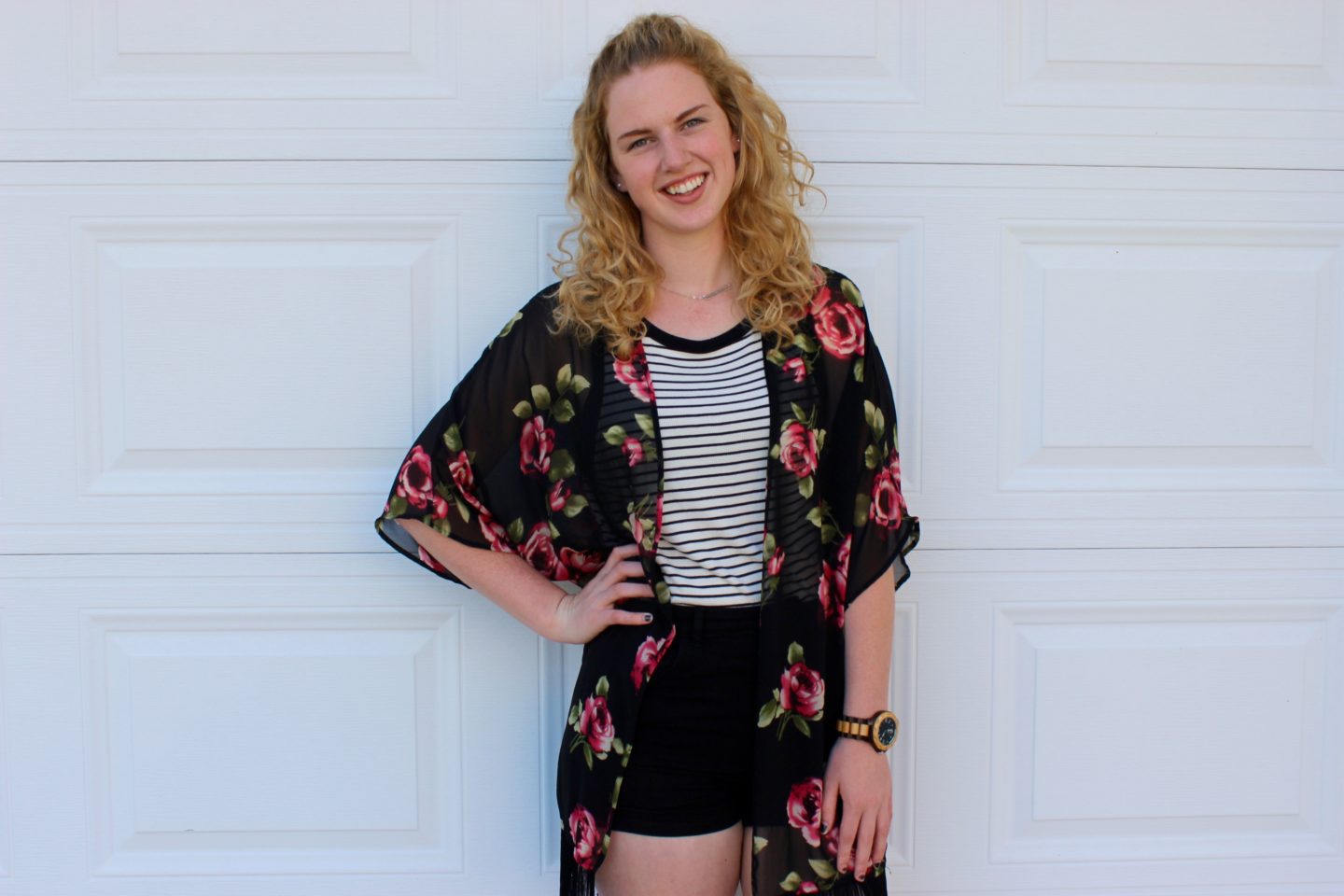 Fall/Winter Look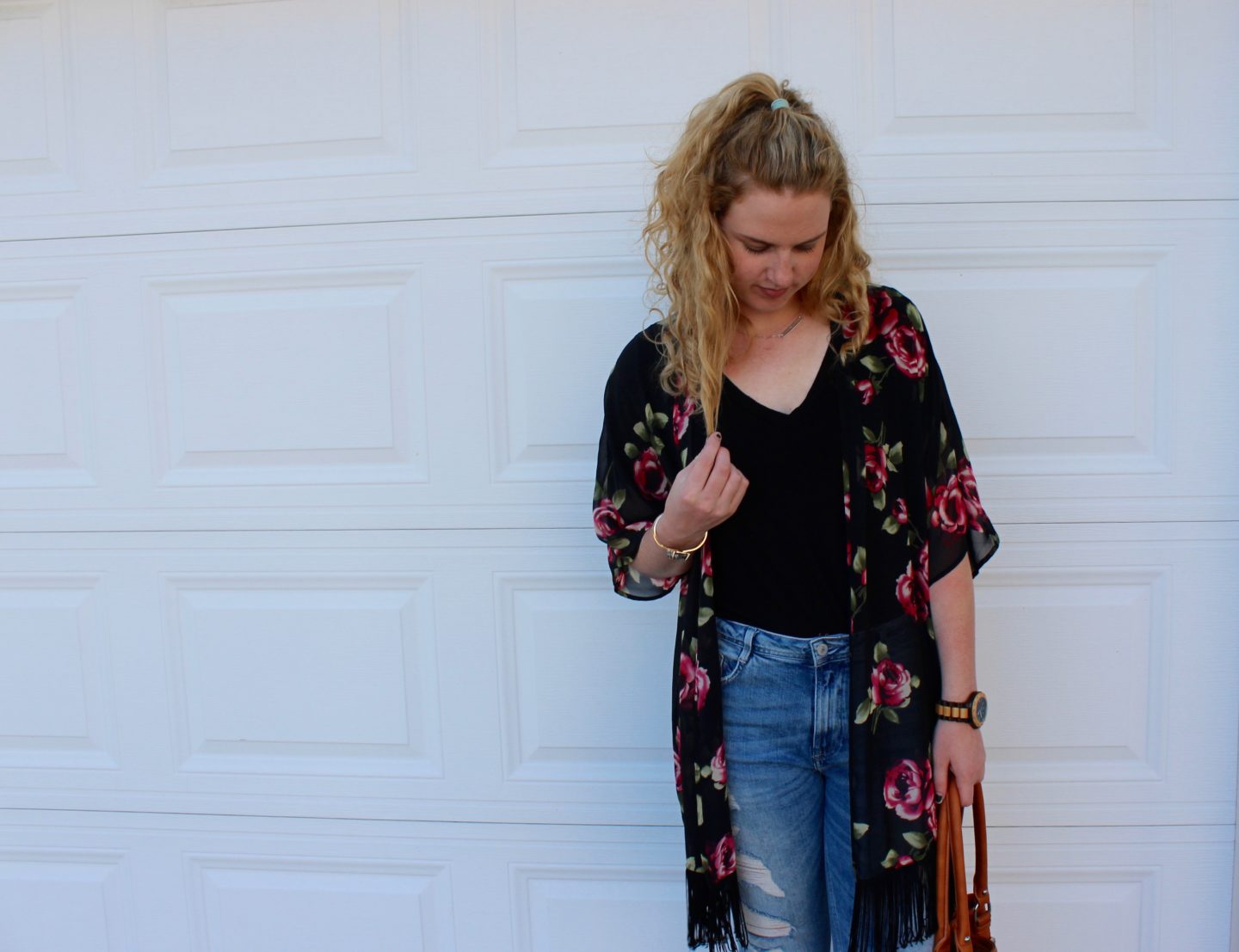 3. A Chambray Dress.
One of my absolute best purchases was this Old Navy dress I found at Plato's Closet at the beginning of this semester, still new with tags for $8.00. As I've worn it on both scorching and chilly days, I've realized how easy it is to adapt this dress to any and every type of weather. Since I work in one of the offices at my University, I'm always looking to have appropriate dresses and cute outfits that I can wear to work during the office hours I hold. This dress wins every time. Regardless of if it's paired with a floppy hat and Birkenstocks, or leggings, boots, and a cardigan, I am always in the mood to throw this cute piece on!
Spring/Summer Look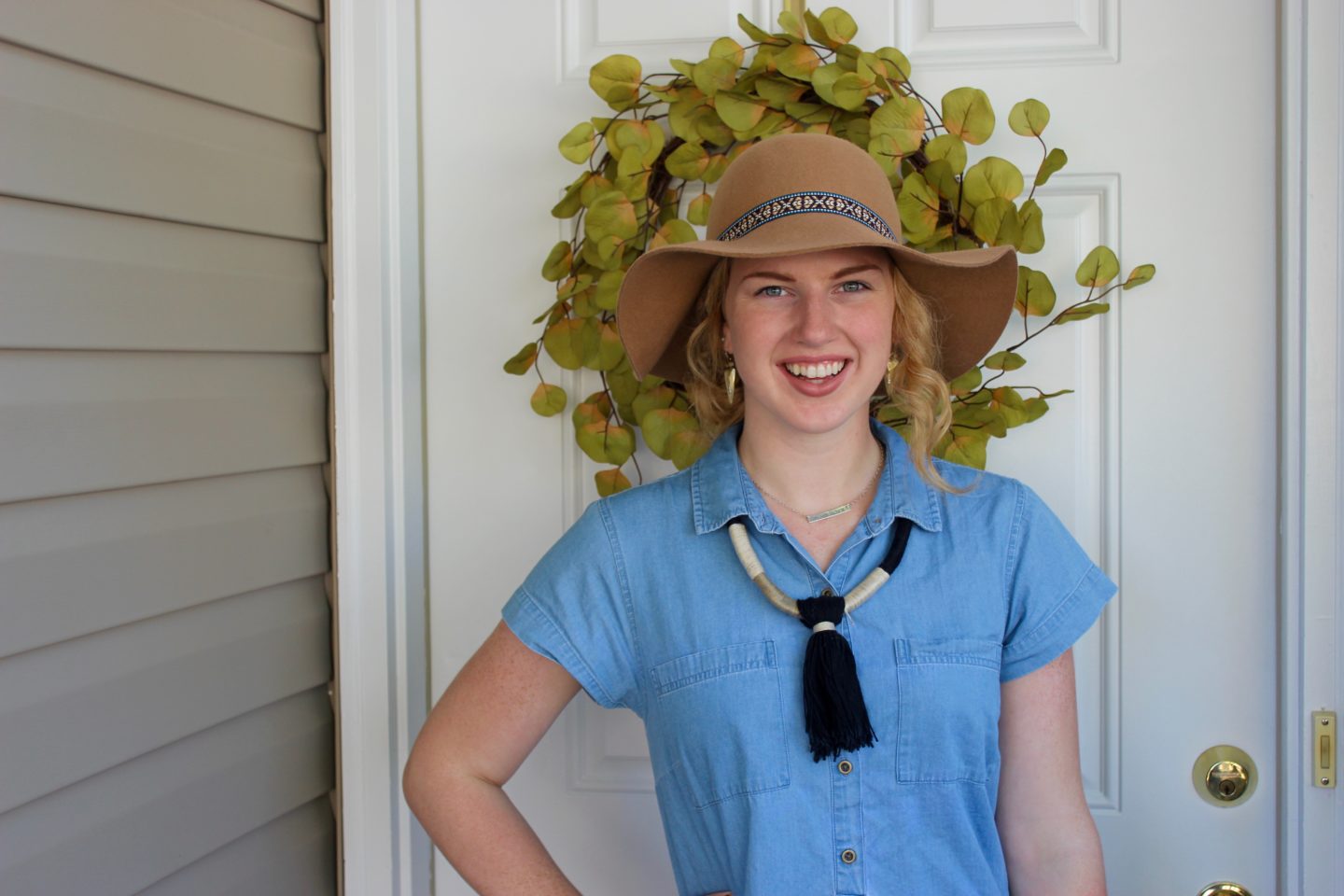 Fall/Winter Look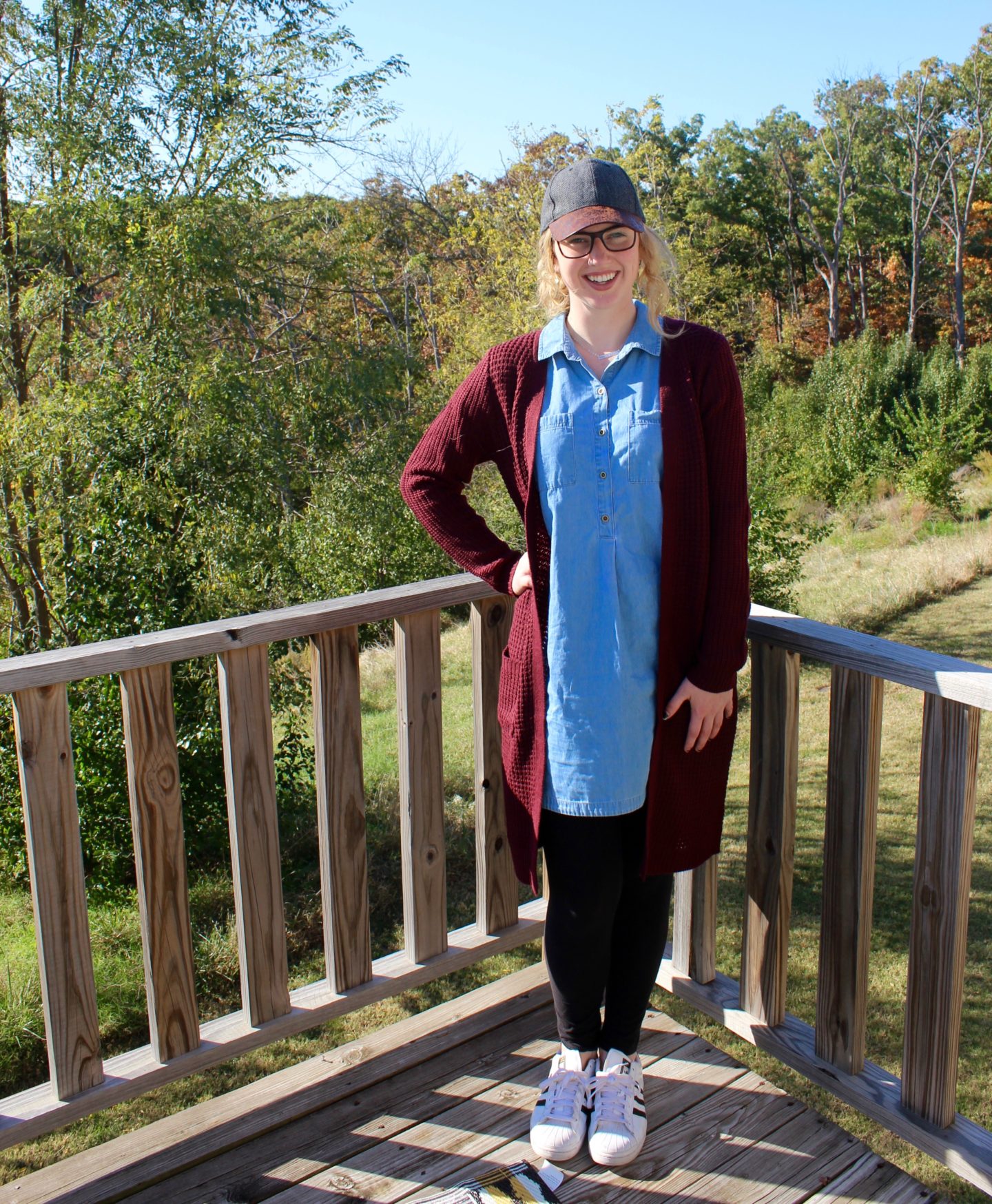 What look was your favorite? Are there other year-long staples that I missed on my list? I know there are plenty more but I want to know your favorites!
Much love,
Olivia