Have you ever just seen something that so completely just changed you for the better? I recently watched the documentary set in Peña Blanca, Guatemala called 
Living on One
. It is the story of some college friends who were continually bombarded with the staggering statistics about global poverty in their classes at NYU. So, they decided to embark on an adventure to see how most of the world lives on $1 a day.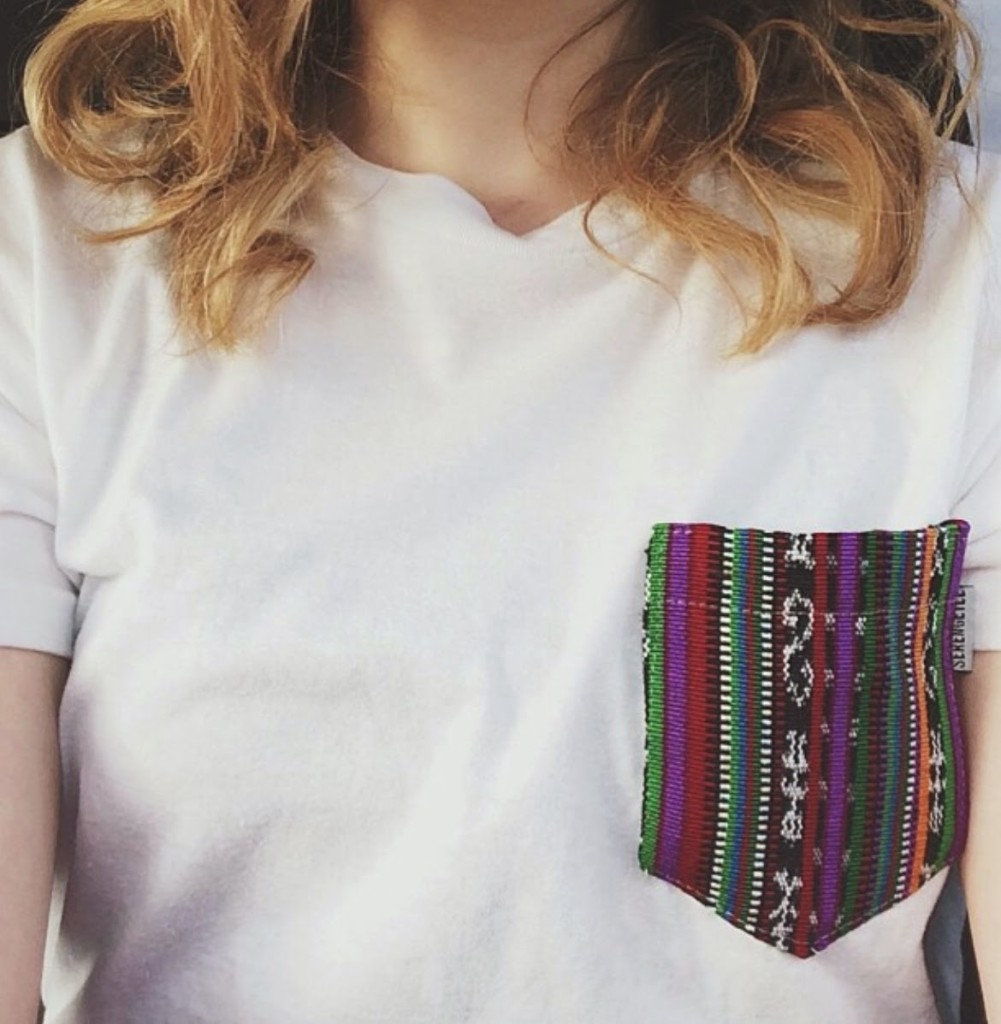 You can purchase a shirt like mine 
HERE
through Living on One. In the documentary, we meet Rose, a young Guatemalan lady who wishes to go to nursing school one day. Through the fair wages she is paid for making the pockets of the pocket tee's, she is growing her nursing fund. Although I support various charities globally, I am a firm believer that once we meet the poor where they are, as their friends, we will make
so
much more of a difference than if we would look on them as a charity case.
It's so vital to realize that we are all brothers and sisters, despite our differences in education level, socioeconomic group, and ethnicity, and I think that once we come to terms with this, we can make a noticeable change in the lives of people all around the world simply by treating them just the way we would like to be treated.
 I'm so beyond thrilled to know about this organization now, and I wanted to make a difference. Because I enjoyed this film so much, I had the great opportunity to work with my school's Equity department to launch a viewing of the documentary at my school, which happened on Tuesday night! It was so much fun to be a part of something so much bigger than myself! All proceeds from the tickets went to Living on One, 
Kiva.org
, and 
Living Water International
! I can't even stress enough how amazing this documentary is, and what a great opportunity it was to see this! If you can't make it to a showing of the documentary in your area, check Living on One's website to see their Change series, a series of free short films about what life is like living on $1 a day!
Well, that's all for now, but, once again, be sure to check out the link above if you're at all interested in a pocket tee like mine!
Much love,
Olivia