Hey lovelies,
Well, if you don't follow me on
Instagram
or
Twitter
, you wouldn't know that in the last couple of weeks, I have made the transition from living at my house with my family in St. Louis to a new dorm at the University of Missouri! Of course, moving away to live in a dorm is a huge change for everyone, but I knew that I wanted to make my dorm a "
put together
" space with a good design aesthetic, but still be able to maintain a little "
homey-ness
".
Now that I've been here for several weeks and had time to organize, I have to say…I am extremely proud of my room and I can't wait to share it with you! If I weren't a fashion major, I would definitely be an interior design major, because I absolutely love perusing Pinterest, Anthropologie, Restoration Hardware and IKEA for new ideas about how to decorate! So, without further ado, here is the last couple week's labor of love! It's not something that you would necessarily find on the interior design websites, but it also is something that is extremely attainable for anyone on a college budget or in any kind of dorm.
One of my favorite aspects of the room definitely has to be my gallery wall! Since I have been collecting prints for the last couple of years, I knew that my curated collection would be coming to college with me! I think it just makes the room so uniquely me and not just some room that 10,000 other students could have. In the gallery wall, I incorporated my love for travel, fashion, and vintage all in one place! I'm so pleased with the way that it turned out, but the best part is that I can continually be adding to it as well!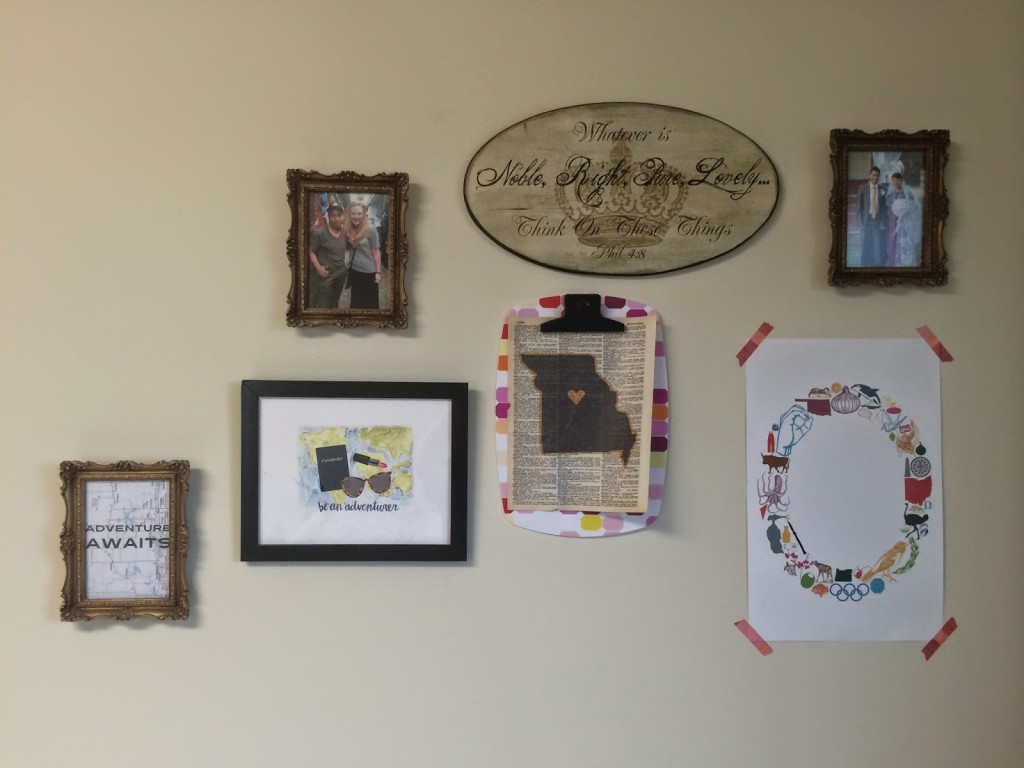 The prints from my gallery wall that are still available are listed here ~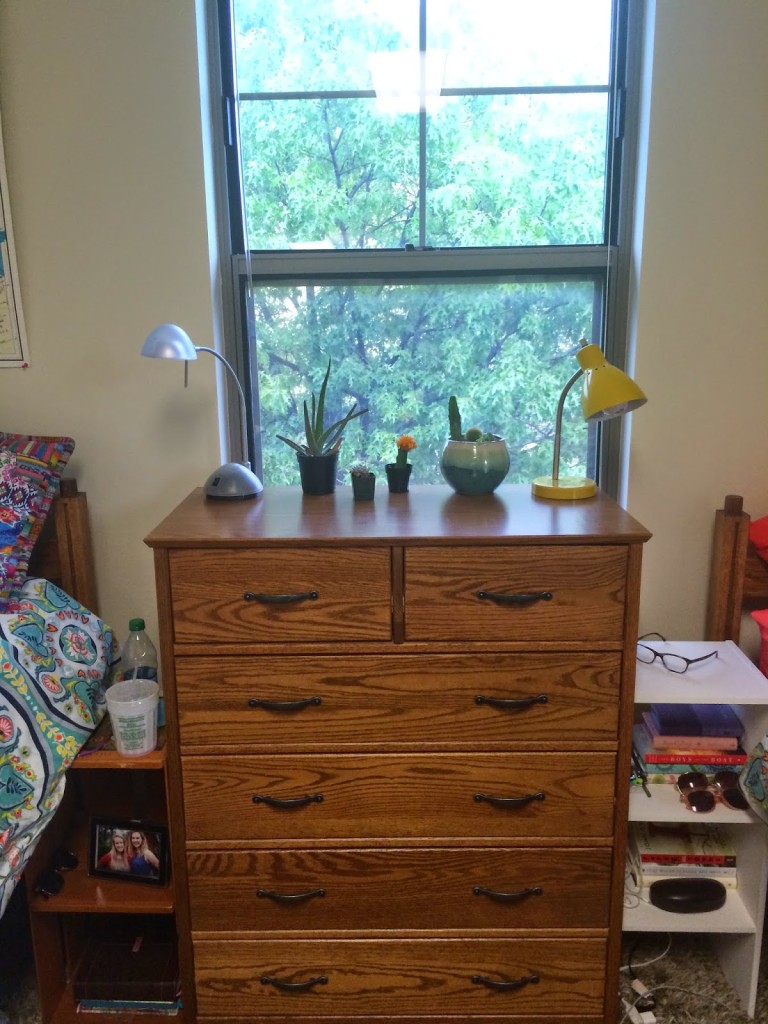 Of course my roommate and I decided we had to have a place to display our cactus!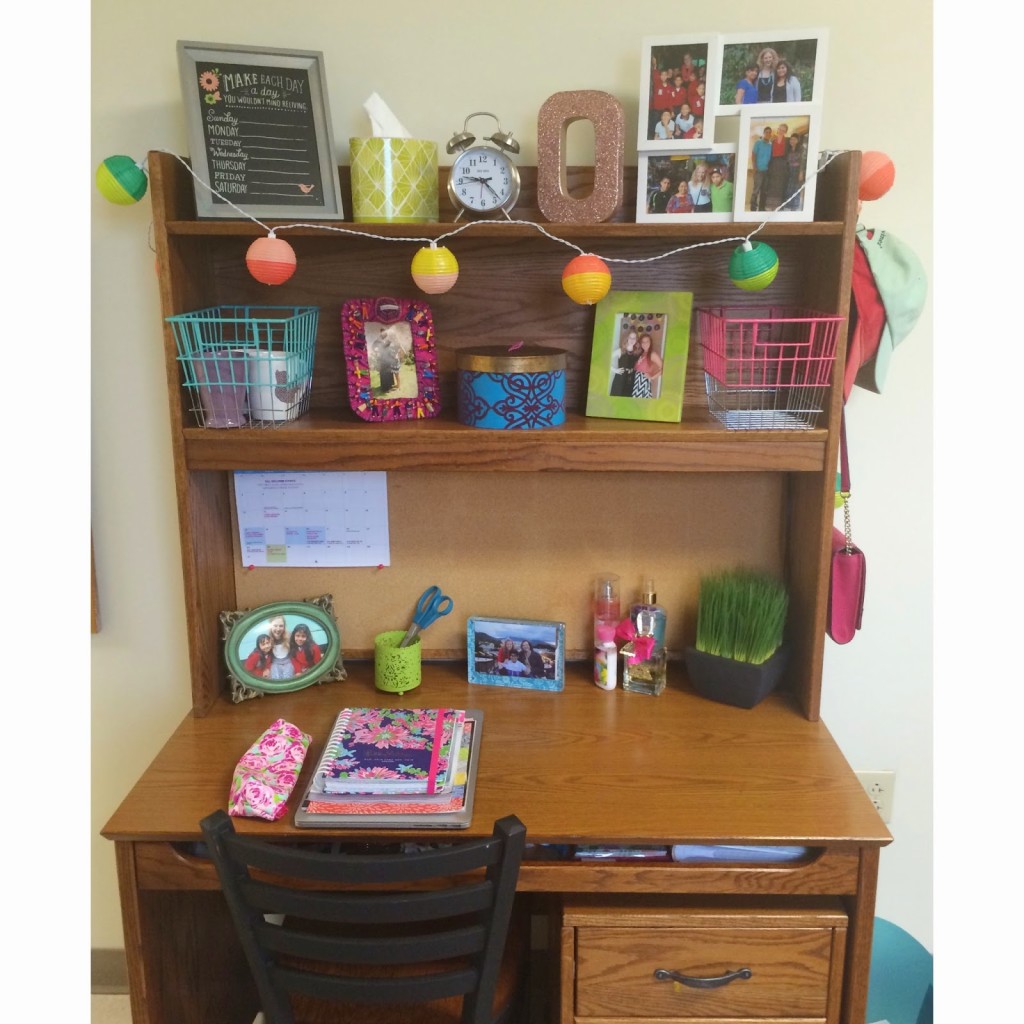 My other favorite part about my room is my desk! It is such a bright and colorful place that it already is helping me get into the mode to study! My favorite couple of things from my desk are my
Lilly Pulitzer
planner to keep me ultra – organized, my potted grass from
Crate & Barrel
to liven things up, and my
wire storage baskets
for school supplies and coffee mugs!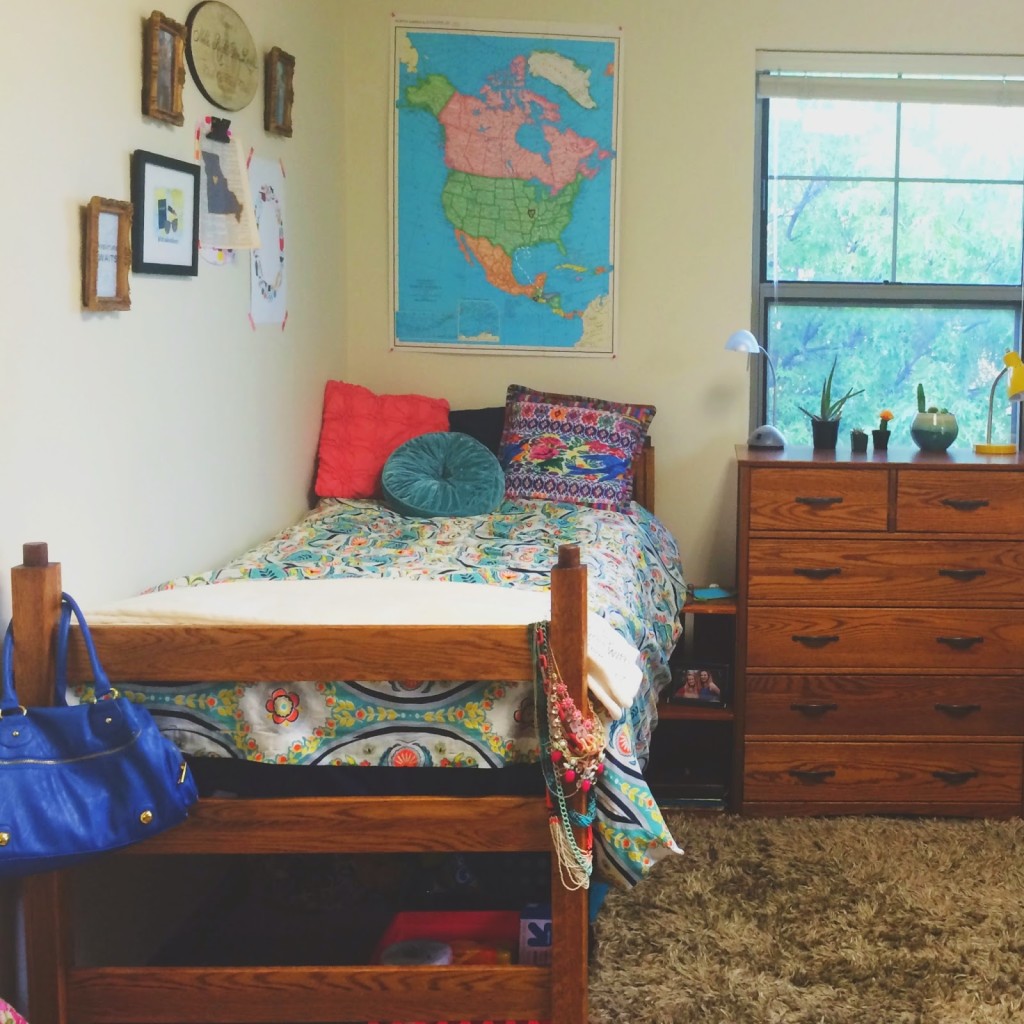 Here is my side of the room in all its glory! Hope you like it!
Much love,
Olivia