In the past week, I have been to three concerts. I know, I know, that sounds a little crazy, I understand. But, it's summertime and when there are fun concerts with all your friends and the chance for bonfires, s'mores and glow sticks, you do everything in your power to enjoy the summer nights in St. Louis.
I've been really inspired by a lot of simple, breezy looks lately. While in the past, I've dressed in a lot of crazy colors and prints, I'm taking a brief hiatus from that to focus on the basics, and creating a fun twist on classic looks. This outfit really captures everything about the effortless look that I've been striving to capture so far this summer.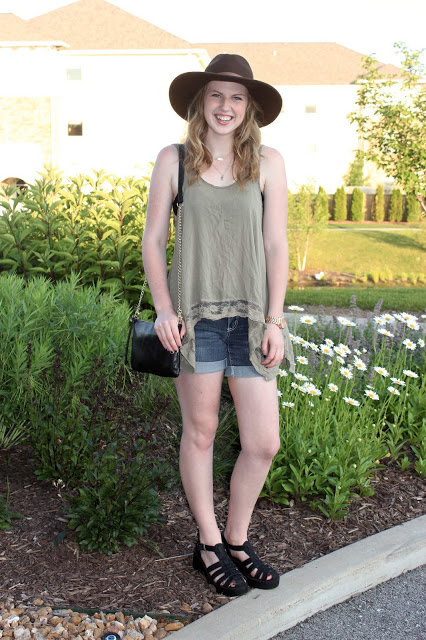 This is my favorite look to date, so much so that I've been wearing variations on this outfit to all kinds of different music events around St. Louis and my little college town of Columbia. Such a simple look yet I feel so pulled together.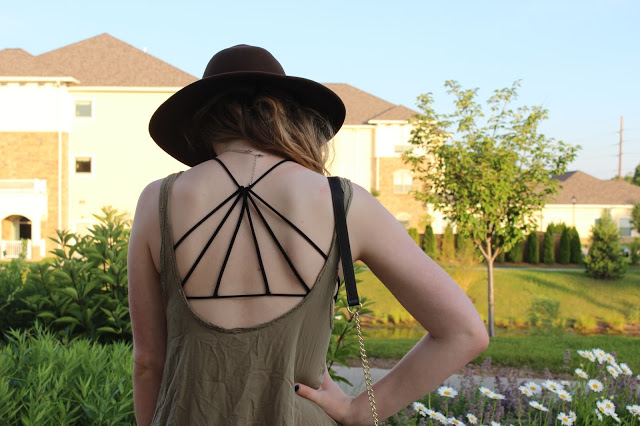 Here I am wearing my favorite bra from Free People, the
Intimately Strappy Back Bra
, which has become basically an outfit staple for me. It is the perfect accent to tanks or dresses with low backs because it adds just the perfect touch to an outfit without overpowering anything. A plus is that it's super comfortable to wear too!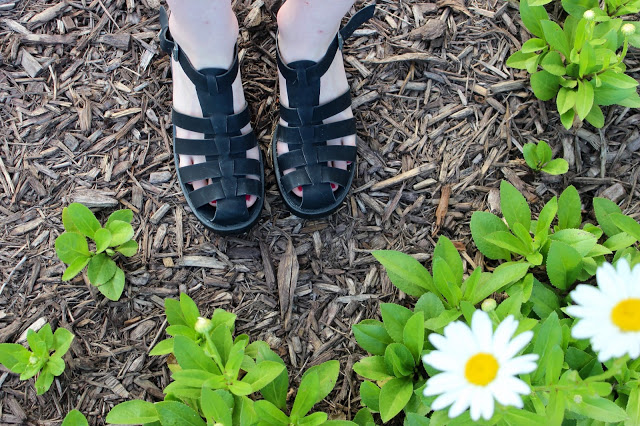 When I think about where these
Gone Fishin'
sandals have taken me, it's crazy. They've walked all over St. Louis, from cute little coffee shops to long days of shopping adventures. They've been strapped to my feet as I've danced at concerts like the MisterWives, the Mowgli's and Parachute. It's crazy when you think about all the memories you can have simply with a pair of shoes.
However, when you think about it, concerts involve a lot of jumping around, walking to different places to hear different bands play, and just a lot of moving around in general. I knew that while I wanted an extremely stylish pair of sandals, I also wanted to be provided with a lot of comfort in a shoe. These Gone Fishin' sandals provided all the above and I haven't been able to take them off since I got them!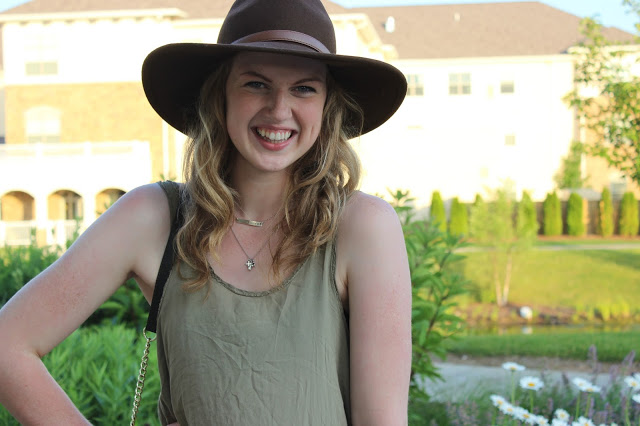 //complete outfit details//
So wherever life takes you this summer, make sure that you can enjoy it with the added bonus of staying nice and breezy this summer. That's my plan, at least!
Much love + xx,
Olivia