Fewer things get me really excited than a fun opportunity to dress up! With different events this summer in St. Louis, there are plenty of things worthy of getting very dressed up! From galas to awards nights to outings at the theater to even things like fancy anniversary and birthday parties, I always want to look as pulled together as possible for events like these!
Just recently, J and I attended an event where we had to get very dressed up (so dressed up that there was a red carpet!) but I spent a lot of time freaking out over what I was going to wear.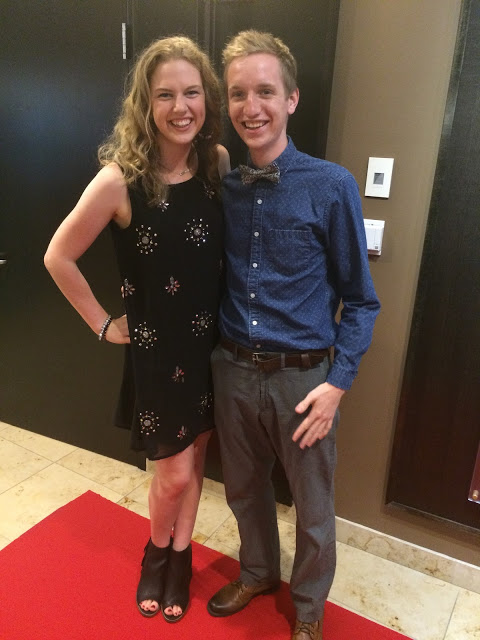 It was in that moment that I realized, wow, I really need to work on creating some more options for myself so I don't have a freak out moment like this again! So, I have created my three top picks for different occasions that you might have to get all dressed up for this summer! Usually, I think it's helpful to have a couple of ideas always in your repertoire of outfit ideas so that you can arrive in a killer outfit without a lot of thought! Well, without further ado, here are my top picks!
For this first look, this is for the girl who is trendy, always at the top of her fashion game, and usually catches the attention of everyone in the room when she walks in.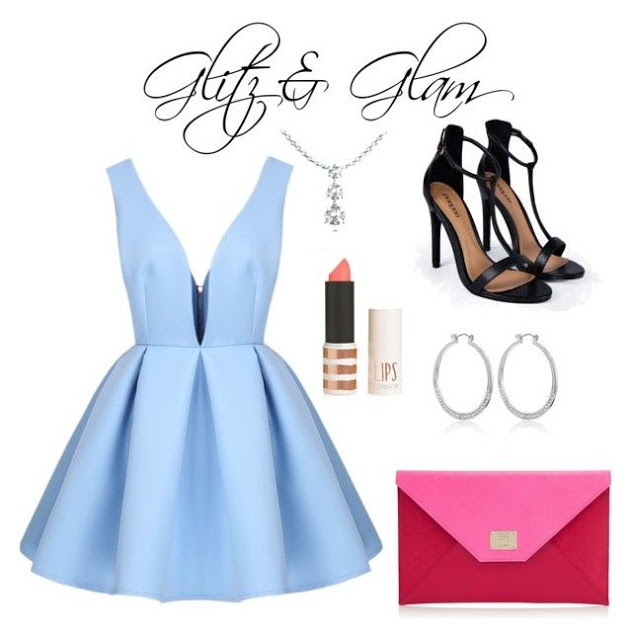 I really love this blue backless dress, well, especially since it's currently on sale for $26! I think a few dresses like these are staples for your wardrobe because they're just so easy to throw on with a pair of killer heels and there you go, you're set for a fun night out!
For the second look, I wanted to create a little more of a edgy with a twist look. I feel like this is a category I can fall into a lot of times because while I'm attracted to some darker and edgier pieces, I always want to glam it up a little bit. So this look is a tribute to that side of me.
I think that this
tennis necklace
, among all the others from
Anjolee
, really are quite a statement for any kind of special occasion. Whatever the event, I really feel like these necklaces really work in countless scenarios! If a special event comes up without a lot of notice, one of my favorite things about the company is that they will FedEx the necklace overnight to you so you'll have it in no time!
This third and final outfit is one that is meant for if you're on a vacation, spending time on the beach, at a resort, etc. Sometimes, these type of settings have one night when you are supposed to dress nicer. This is a perfect way to still dress cute and funky all the while being a little more dressed up.
This outfit was created with vacations in mind because pieces like the sandals and sunhat are just overall vacation staples that you can mix-and-match within other outfits that you pack!
Hopefully, some of these outfits have inspired you or inspired you to think about your own kind of dressy outfits for events this summer. Out of all of these outfits, which outfit could you see yourself wearing most?
 much love,
Olivia