Today is the start of a new series that I am unbelievably excited to share about with you. Beginning today, every week in July, there is going to be an "Inspired By.." piece where those who I'm inspired by are going to come to the blog to share some things. When I blog, I feel like I have to continually be looking at other sources of inspiration, whether that is Pinterest, Instagram, or other blogs. Sometimes, with all that I have going on, I just don't want to blog some days. But the following ladies who I've invited to guest post have really been the ones whom I've looked to to keep going.
I have asked the people who have inspired me the most to come share several things and I can't wait to hear the wisdom that they're going to share! I can't wait to get started and hear from Allison Ramirez of The Stylish Soul.
Since I'm a firm believer in mixing things up and trying new things, I knew I had to accept Olivia's offer to write a guest post. Truly, what's better than connecting with like-minded people?
My name is Allison, and I am the blogger behind
The Stylish Soul
, which I started in 2013. Between my duties as a magazine editor, dog mom, and part-time health nut, I love sharing my perspective with really anyone who's listening. While I mainly stick to outfit posts, you'll see on my Instagram (
@thestylishsoul
) that I'm a diehard foodie, lover of aesthetics, and a matcha latte addict.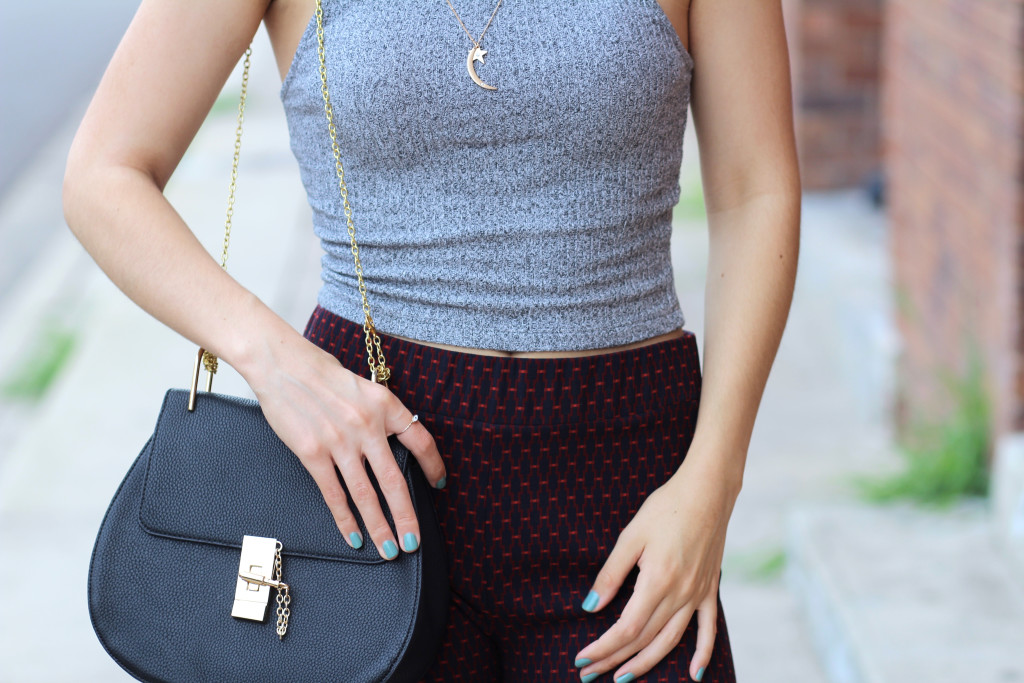 Since there's no true way for me to define my style, I'd say that it's a mix between who I am at the moment and what I'm inspired by. Of course, that can be anything from a photo of Jane Birkin to a pair of vintage 501s I found at Goodwill.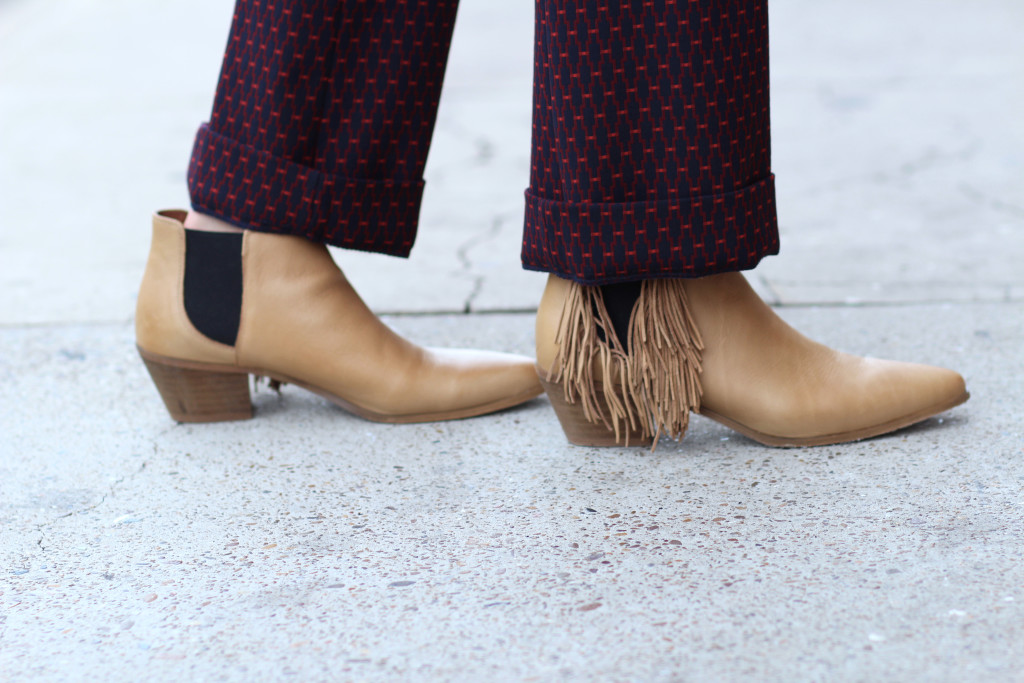 This look includes everything that's on rotation in my closet at the moment. Since it's so hot in Southern Texas, I'm currently living in thin tops. In order to pay homage to the 70s, I paired this top with some flared pants and a pair of fringe boots. Speaking of the 70s, is anyone else completely obsessed with this era this season? I know I am. I'm curretnly addicted to bell sleeves, gladiators, high waisted bell bottoms, and of course, Fleetwood Mac.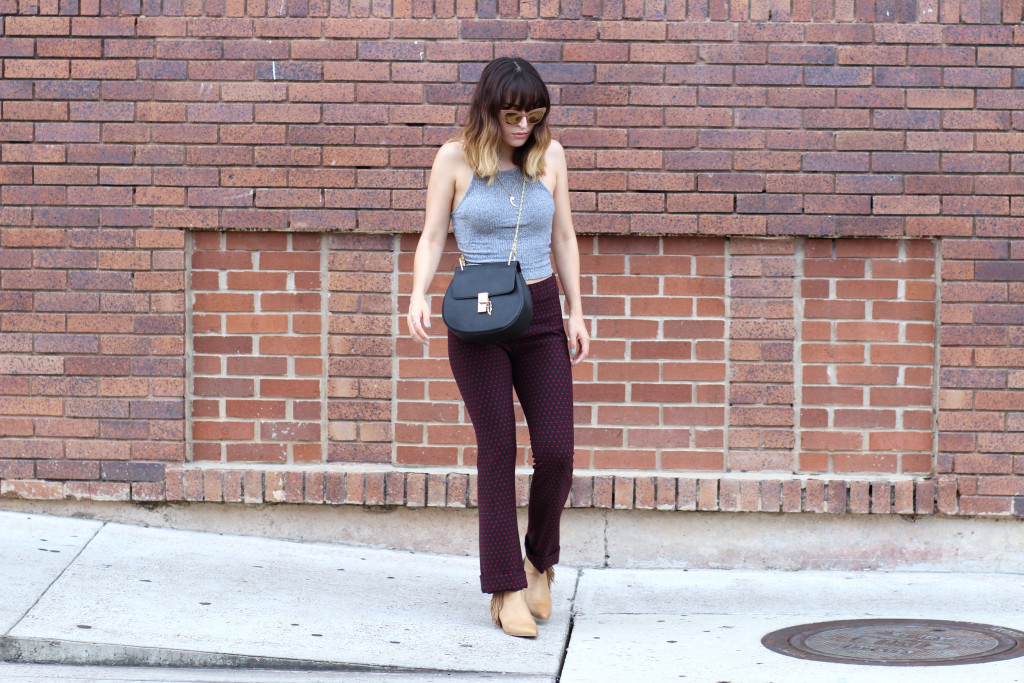 As I've gotten older and my blog has matured, I've truly developed an obsession for simple pieces. You usually won't catch my piling on the accessroies, but I'm all for clean lines and crisp patterns every now and then. On a final note, I'd like to thank Olivia for giving me the opportunity to post on her blog! Keep your eyes peeled for more of her awesome content, and if you love impulsive shopping and endless glamour shots of dogs, feel free to follow me!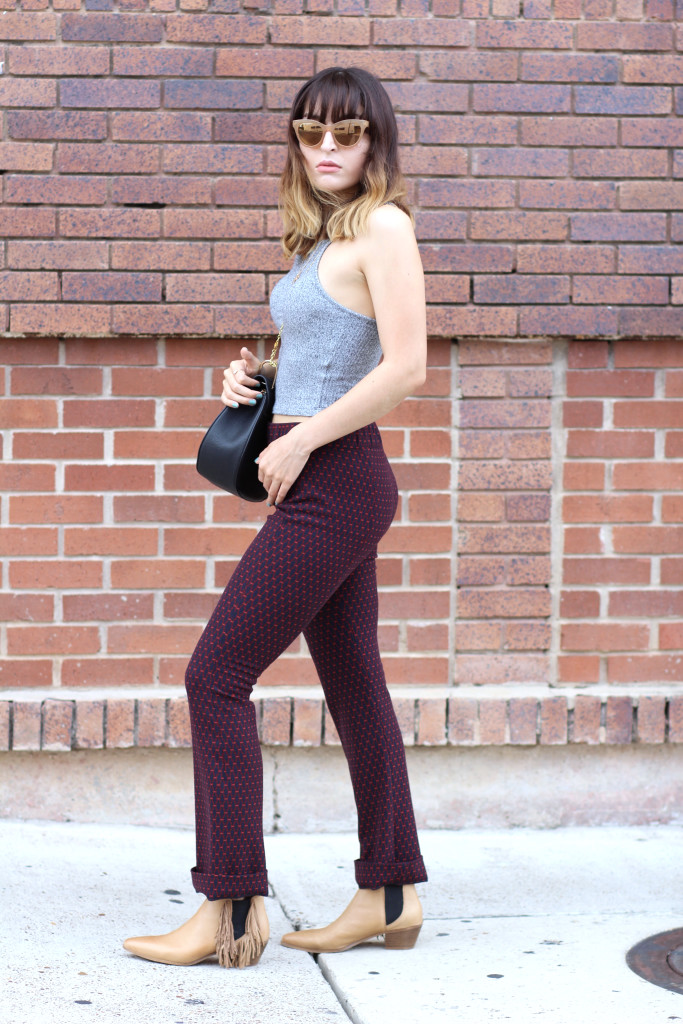 I'm so thankful that Allison could share a little bit about herself today and I hope you were inspired by her just like I am! Be sure to give her a follow on Twitter or Instagram and check out her blog, The Stylish Soul!
Happy 4th of July weekend, lovelies!
 Much love,
Olivia