Hi friends!
I have been blessed with the opportunity to do a lot of incredible things lately. With last year's study abroad experience, my adventures at New York Fashion Week, and still even more adventures approaching, it has been a wild ride. However, all of these experiences made a huge impact on my budget and I've had to completely reevaluate how I am spending my money.
All that being said, I am constantly inspired by the space around me and ever since I was in high school, I have been constantly changing my decor in my bedroom so that it's always fresh and updated. My room at school has pretty much been decorated the same for a year and a half.
While that seemingly hasn't been too long, I've been so ready to give it a small refresh. As you might remember, last September, I gave you a Campus Bedroom Tour , so if you've forgotten how my room looked last semester, you can take a peek at that post.
Since I am on a budget now, these are a few of things that I've had to keep in mind in order to reorganize my room for a low cost.
Make a Big Change for Less Money. When I hosted a party in collaboration with TeenVogue last semester, they sent me a lot of clothes for my guests to wear that I wanted to showcase for the party. I ventured to Walmart and found a garment rack for $9. That clothing rack has become one of my favorite parts of my bedroom now, since I incorporated it into my room decor after the party was over. So maybe you don't need a garment rack. Whatever your "garment rack" is, get it! If you're not blowing a lot of money on something that will completely change the look of your space, I say go for it. It may turn out to be some of the best $10 you've ever spent.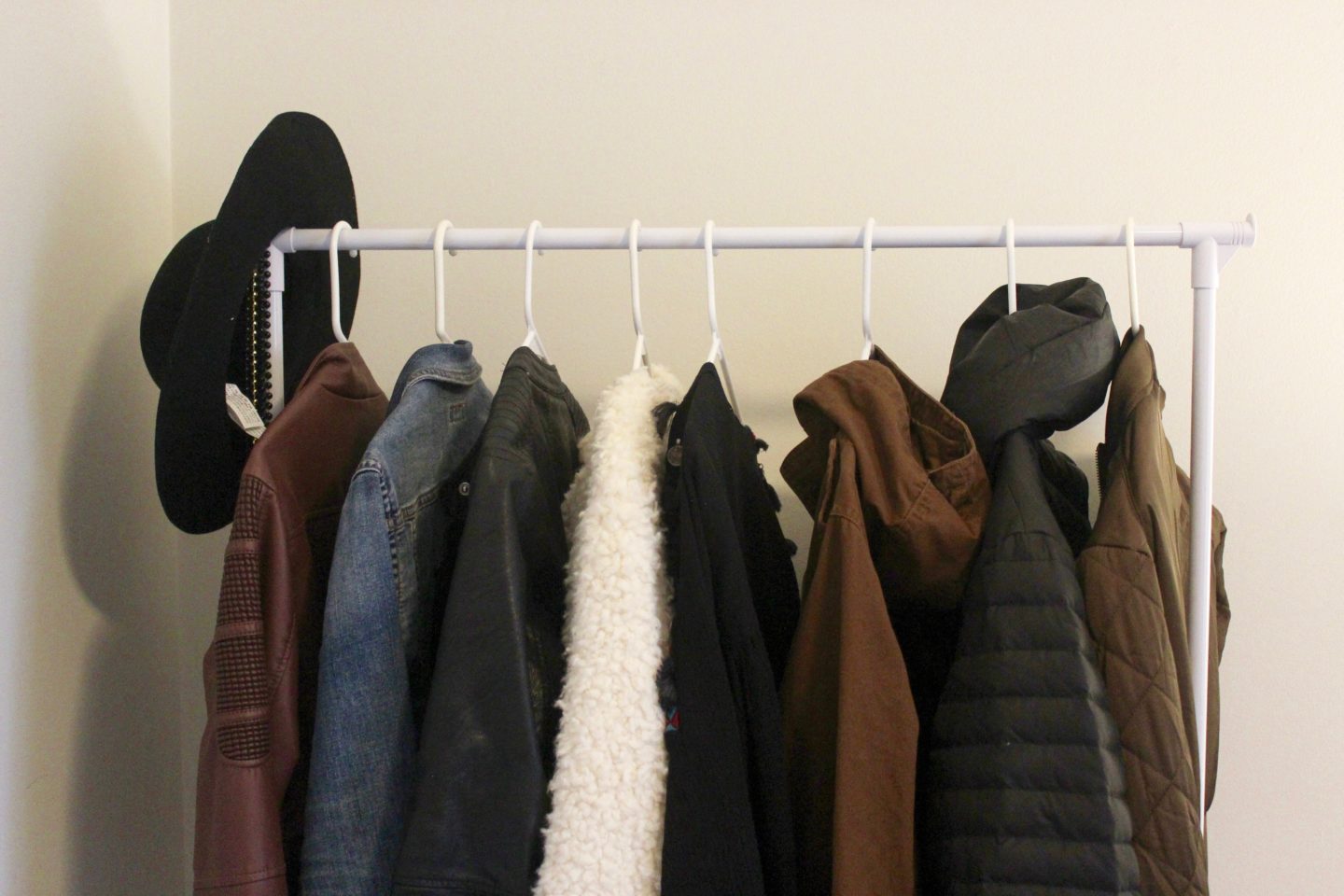 Shop Your House. This was one of my favorite things when it came to reorganizing my bedroom this time around. I was able to go back home over Christmas break and find some really great picture frames and other decor items just sitting around my bedroom at my mom's house. I swapped these items out with other items I didn't want anymore in my bedroom here at school and I was good to go. Many of the items on my new little gallery wall came from other places in my apartment or mom's house, so it feels great that I didn't have to buy anything.
Deep Clean. One of the other things that I did recently to completely update my bedroom was simply by starting with a deep clean. I'm serious when I say that I don't think my bedroom has been this clean in the almost two years that I've lived in this house, so it was definitely needed. After the deep clean, I had enough of all of the clutter I had to clear off my desk, dresser, etc. to actually clean it. By doing this deep clean, I realized how much excess I had piling up and was able to take two trash bags to Plato's Closet and three trash bags to the dumpster. Success! Once all of that was out of my room, it already was quite different looking!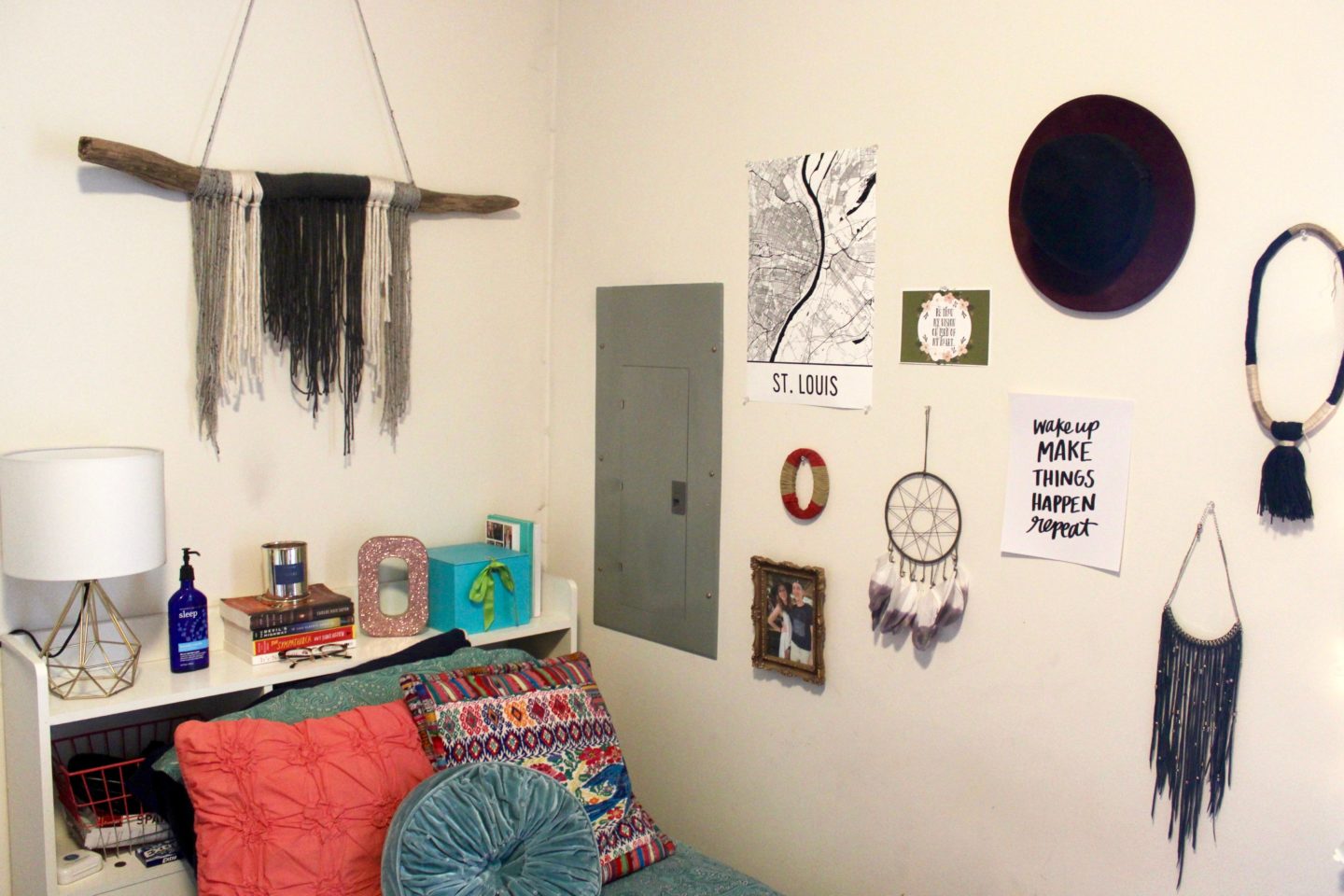 Have Some Hometown Pride. I absolutely love being able to represent my hometown of St. Louis through my Modern Map Art print of the city! It looks perfect mixed into my gallery wall of all the things that matter to me so much! I am absolutely obsessed with this map and think it is so cute. There are also all kinds of different colors on the website as well to chose from. To me, there's nothing like sharing the love of your favorite city whether you're happily living that city or missing your hometown a bit! Even by simply spicing up my gallery wall, it felt like just the change that I needed!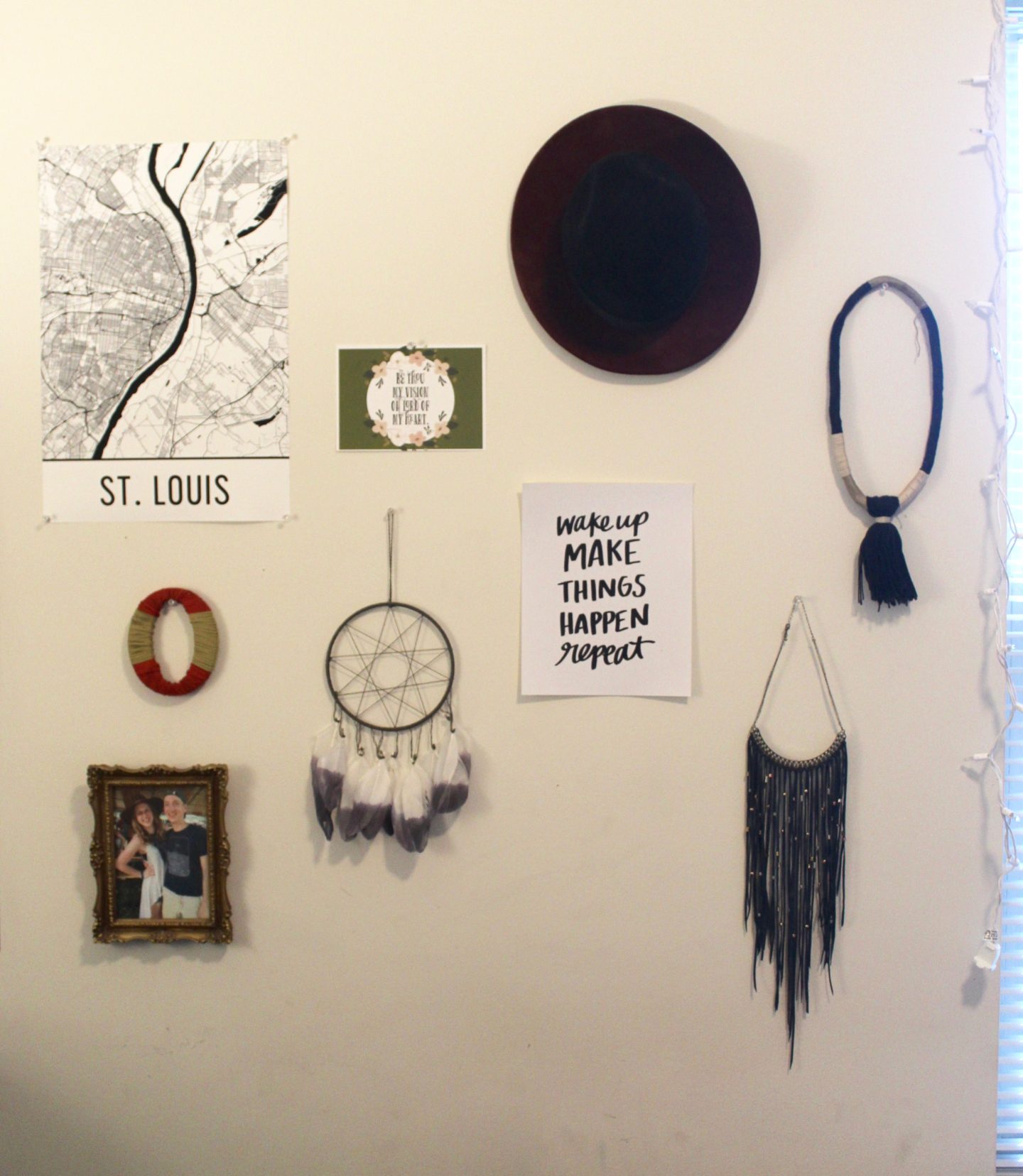 And with those tips in mind, I hope you are able to hit the ground running to create a different space with the space you already have. With a bit of thinking outside the box, you can absolutely transform your space, even if, like me, you're ballin' on a budget.
Thanks for reading along and I wish you the best week!
Olivia
Thank you so much to Modern Map Art for gifting me this beautiful STL map for free. All opinions are my own.